Bobber Scrambler - Honda TMX 125 - La X Sposa "The Ex-wife"
Today I am proud to feature one of the premium build that you would only see in Motorshow events made by one of the best builders and custom shop in the country - Iron Macchina.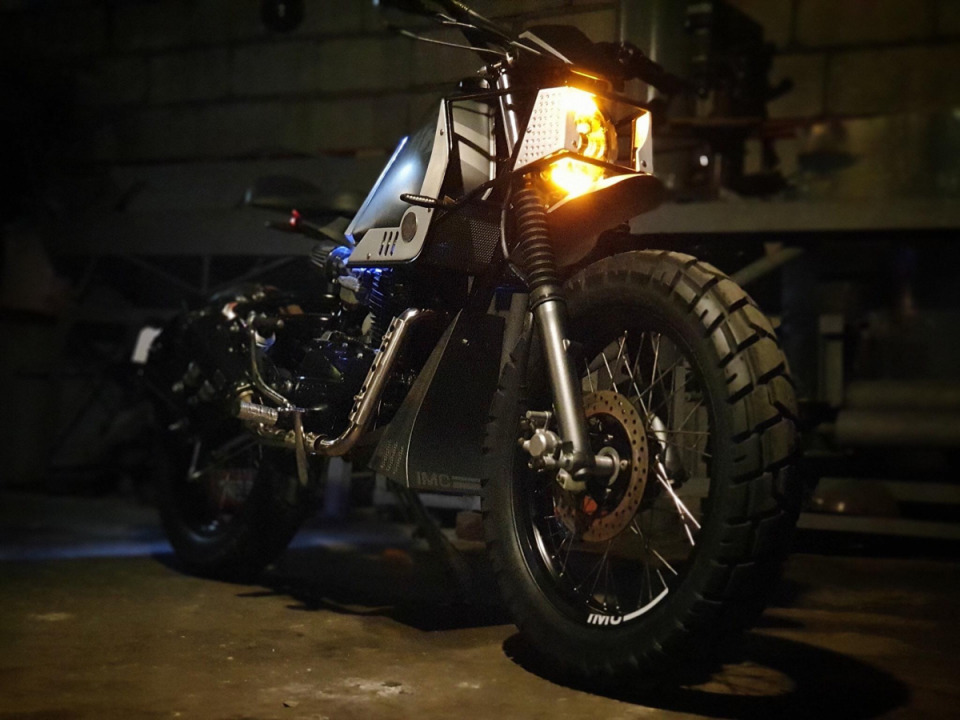 To save myself the trouble let me share to you their write up and it goes like this:
"A one of a kind concept "Bobber/Scrambler" based from a commonly used base bike ( Honda TMX125) for Mr. Ralph Arango. The bike was in 40% condition when the owner brought it to us. He mentioned that he wanted to have something unique and special as it will serve as his first bike.The concept was inspired by our 2017 Motobuild biker build off entry - "Corcel De Hierro". But with a whole lot of twist. We made it more aggresive, functional and rugged.
With a new dual, single sided rear shocks with stabilizer support for a more fluid suspension, extended swing arm, built in front end crash guard with alluminum covers, dual plate single seat, detachable seat frame, adjustable/interchangable seat (2 seater), custom engine cowl, custom front fender, custom alluminum tank cover with LED underlights, IMC scrambler bars, front disc brake convertion, rear tire hugger and a lot more! Giving this common bike a new look without compromising the integrity and quality."That is why they pride themselves as Iron Macchina!
Owner: Ralph Arango
Builder: Iron Macchina Customs
Location: Sta Rosa, Laguna, Philippines
IG: ironmacchinaph