In winter, I was inspired by the game of Halo for another rework of my cruiser in a cruiser unusual and for every day. And the paint that was suitable after the Izh remained :)!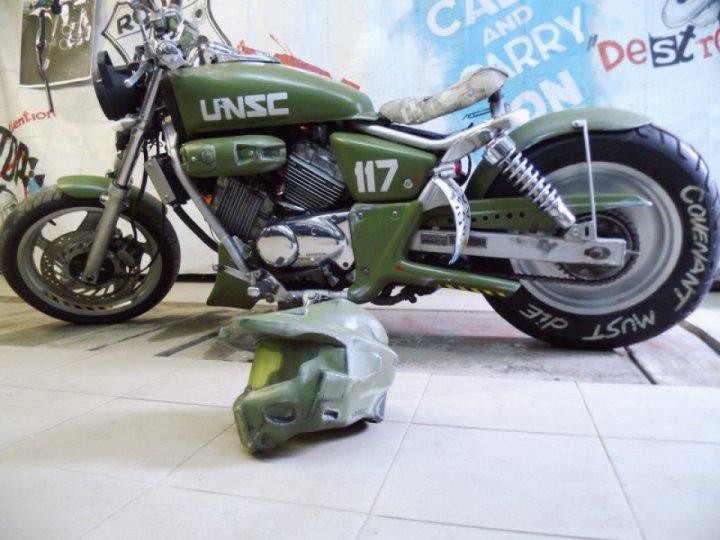 I started in February and finished in April, I did not touch the engine ... I did all the work on the bike on weekends myself. I also fixed the suitable helmet)) Now the Master Chief runs around Odessa !!!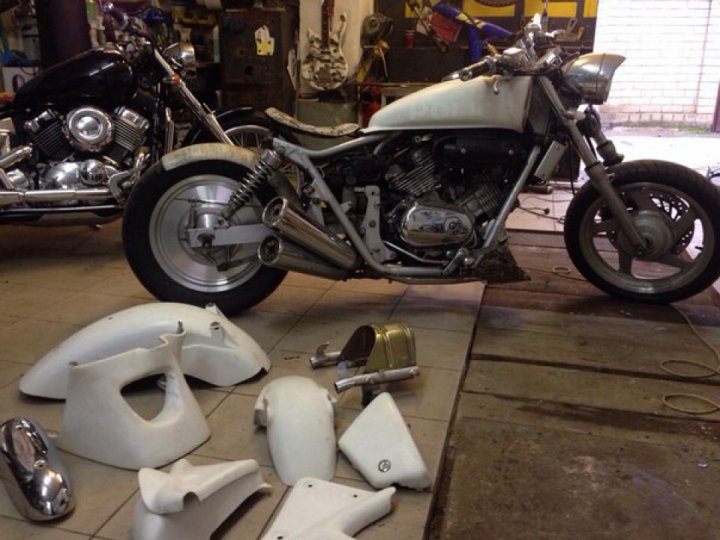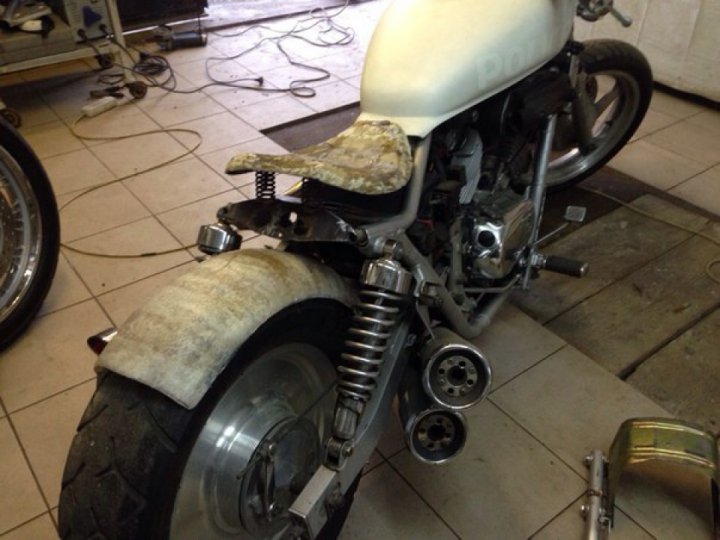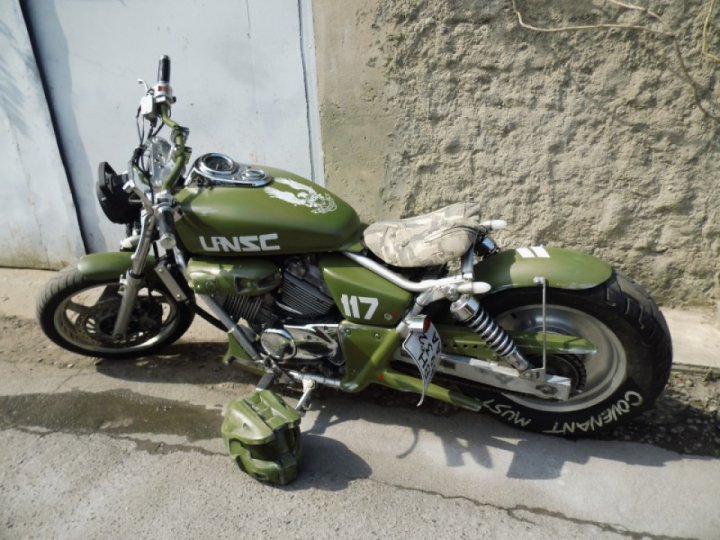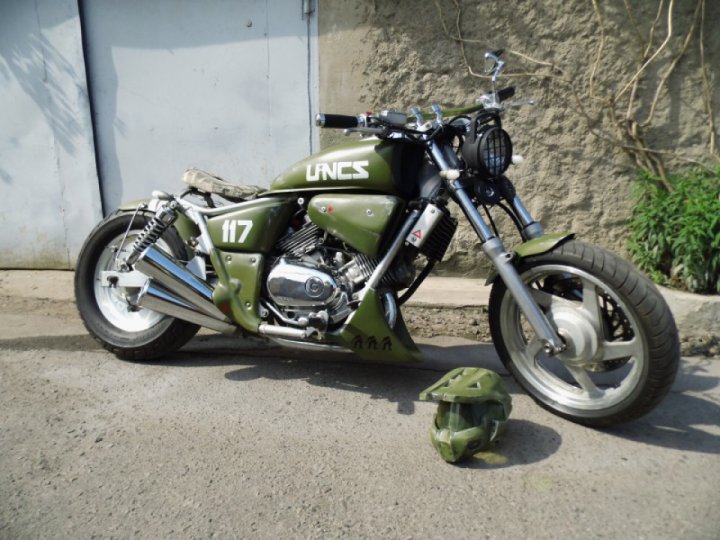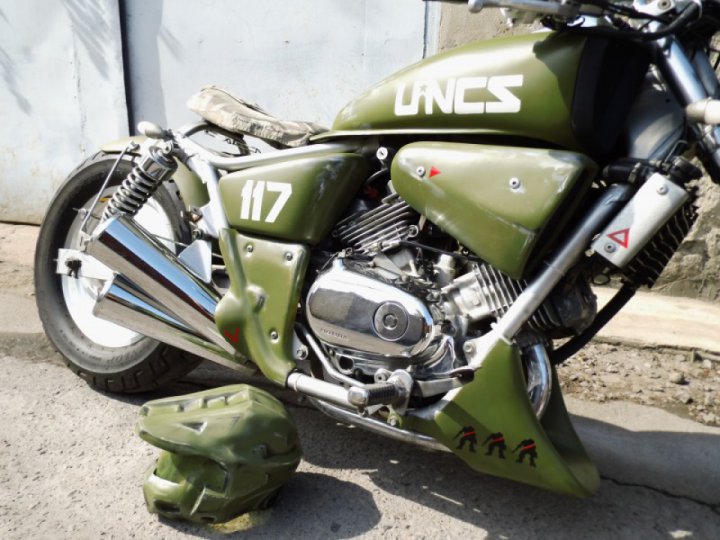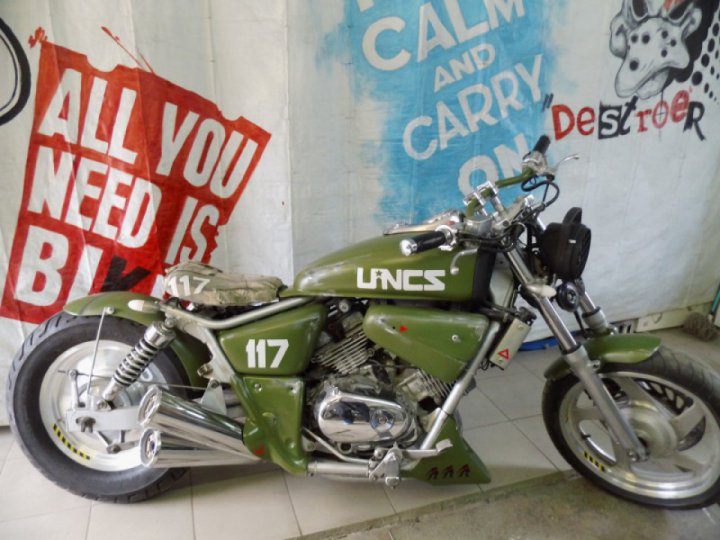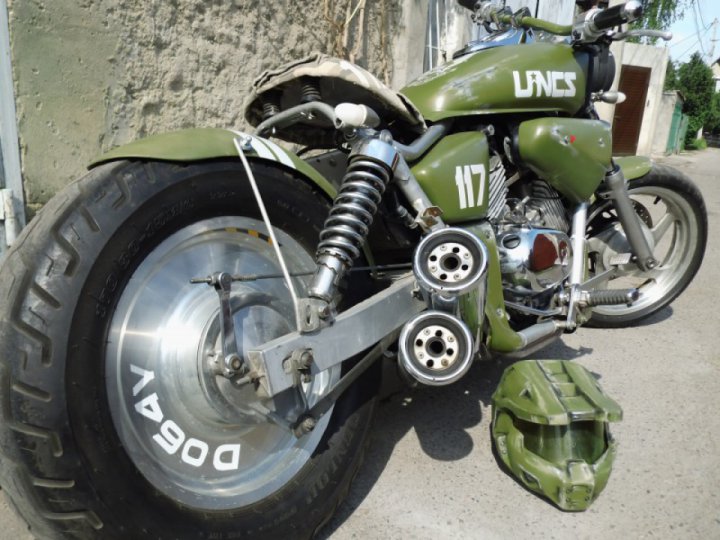 The head searchlight is from the container loader. The tank tab, the side panels, the wings are from fiberglass. The handlebar is made of the 25th seam tube. Seated metal, the carpet and the old jeans. The abrasions on the armor are painted.