Day 1 - Angaston to Tumby Bay - 675 kms
Feb 09 02:49 AM GTM
Category: Travel and Adventure
Class: Adventure Touring
271
0
They say all journeys start with a single step but mine began with a crash, blown fork seal and run in with the law. After two days of being spoiled with food, drink and presents at Alicia's parents house I set off on my epic journey around Australia. The first half of the day went well with great views, easy cruising and perfect Aussie summer weather. Things started to go pear shaped (go wrong - in Aussie slang) when I reached the Eyre Penninsula. Apparently they have a different weather system here to spite the rest of Australia which consists of hurricane strength wind and ice cold air coming off the ocean. While exploring a "4X4 Only" road I went down in a sandy corner. This must have been caused by the wind as I'd never admit that it was my own inability to keep the bike upright. After dusting myself off and making sure no one saw me I prepared for the daunting task of lifting the bike back up. Amazingly I was able to get it up on my first try. Thanks East Adelaide Crossfit, I guess dead lifts are applicable to everyday life. While checking the bike for damage I noticed that I'd blown the front fork seal and it had leaked oil all over the right disc brake. Luckily I still have the left one and enough oil left in the forks so I'm not bouncing down the road like a lowrider. Looks like the Perth KTM dealer will be getting a little more money off of me.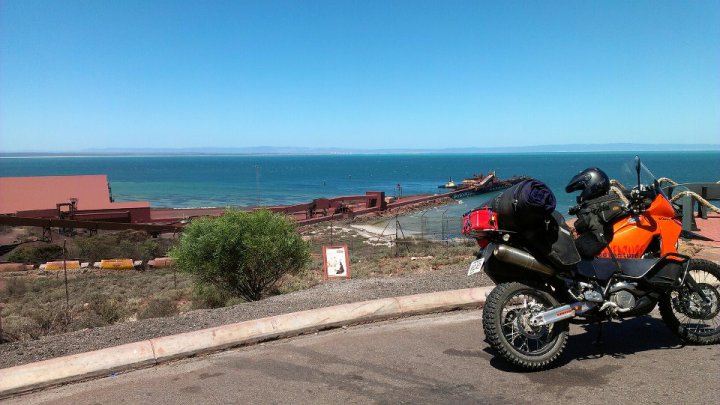 I figured I'd spent enough time in the dirt for one day so I headed back to the main road and tried to make up some time. With Brian Adams playing in my helmet, I know Brian Adams, feel free to make fun of me below, I noticed the flashing blue and reds. A very friendly police officer told me I was going 124 km/h in a 110 km/hr. Again I tried to blame the wind and told him I was going off air speed and I hadn't properly accounted for the tailwind but he said ground speed is the only one that mattered and gave me a $390 ticket. He said sorry but he wasn't allowed to give any warnings due to a "Christmas Safe Driving" initiative and I promised to behave until I was out of his jurisdiction.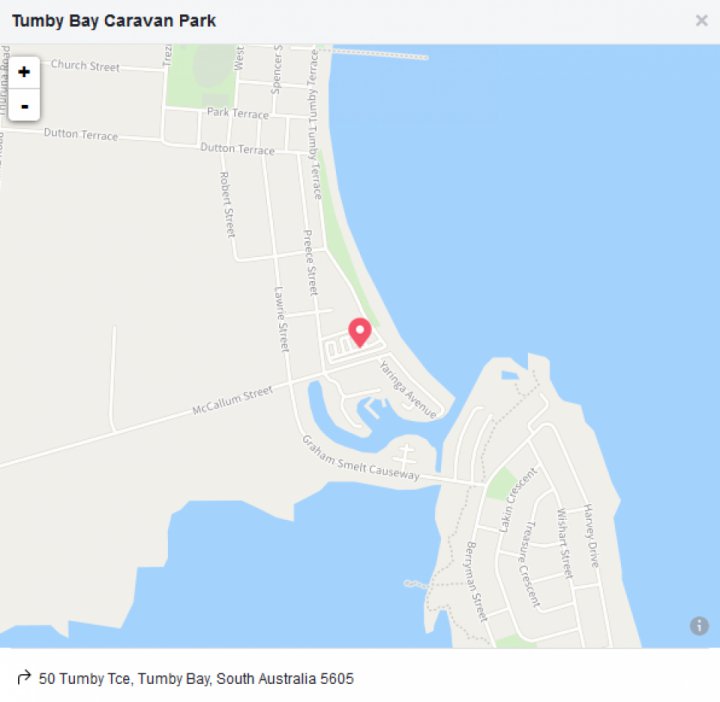 After pulling over to put on additional layers and thicker gloves (reminder - it's summer in Australia and supposed to be warm) I cut my planned ride short and pulled into a nice little town called Tumby Bay. Nothing was open, including the camp ground I'm currently in, so my dinner consisted of a can of tuna and half a cookie that Alicia packed me. Thus ends the first day of my adventure.
Milleage: 675 km
Price: 0.00$