2012 Can-Am Spyder - Men In Black, Movie Prop Vehicle
Sep 22 2019 03:13 AM GTM
1068
2
The seller claims this modified Can-am was a movie prop in the latest Men In Black MIB movie. It looks like it has been through the wars, so possibly true. What are your thoughts?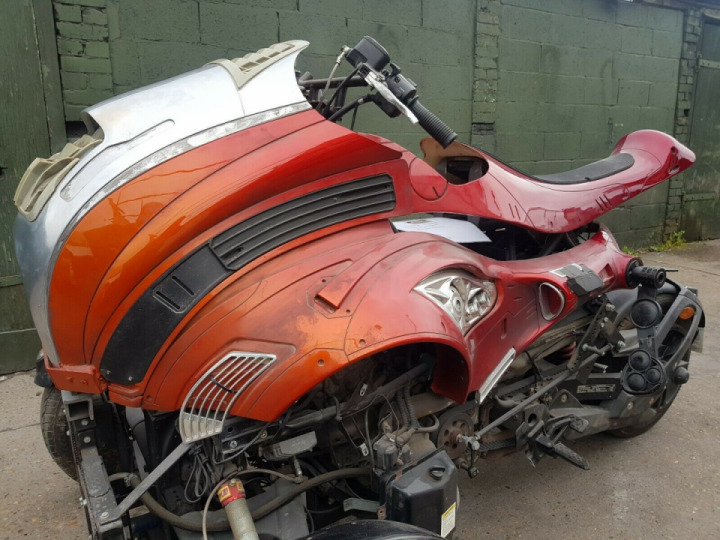 Info about bike:This is the actual movie prop vehicle/trike that was used in the recent MIB3 movie.
The Can-Am has under gone extensive modifications to make it the movie prop it is today. There has been alot of welding undertaken and removal of rear subframe which can all be put back to original state with a bit of time and effort.
This is fully road legal the way it is, would suggest it would need a day time MOT unless a new front main light can be rigged up. Rear light and indicators work, clocks work fine but the dial casing could do with replacing.
Rear sets have been modified to suit the new look, again can be put back to normal riding position.