1/2 mile: Kawasaki H2R vs McLaren MP4-12C, Bugatti Veyron, Nissan R35 GT-R (video)
Feb 12 2018 02:20 AM GTM
5551
1
Kawasaki H2R 2015 is a formidable weapon when we talk about drag racing.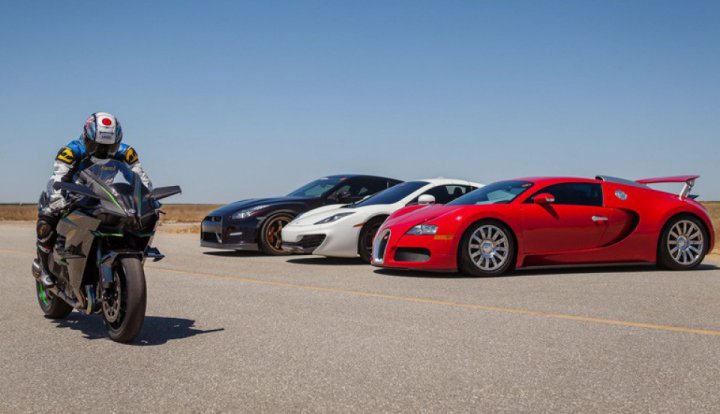 The motorcycle is able to compete with the most expensive cars. The bike costs about $ 50,000 and is the most powerful production motorcycle in the history of motorcycle production. The American division of Kawasaki brought the first Kawasaki H2R to the airfield in Central California to test it against powerful cars, some of which cost almost 25 times more.
Comments
Please
sign in
. Comments can be posted only by registered users.