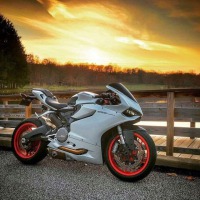 Dave in the skeleton leathers and Kenny Roberts.
Jun 09 16:43 PM GTM
317
1
Looks like I've identified the headers on the K3.
American Motorsport Mfg. from around the same era ~ 1973, they are apparently quite rare.
The guy in the ad, Dave Aldana is a legend of bike racing & was a superstar back in the day. He was also the subject of the film "On Any Sunday" which was big all around the world.
That's Dave in the skeleton leathers with Kenny Roberts.
Comments
Please
sign in
. Comments can be posted only by registered users.