Mar 07 10:58 AM GTM
135
0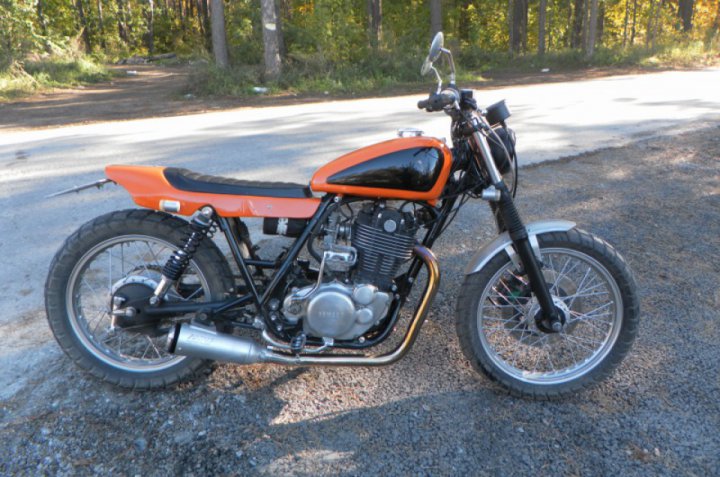 Yamaha SR400 appeared in our workshop two years ago, for a long time its destiny could not be decided - would it be a bobber, cafe racer or something else. From such motorcycles a bobber turns out very small... Cafe racer is not suitable for me ideologically, and I did not want to do a show bike, because I create exclusively riding motorcycles. Convenience and comfort can certainly go to the background in front of beauty, but functionality, reliability and absolute "driving" - not.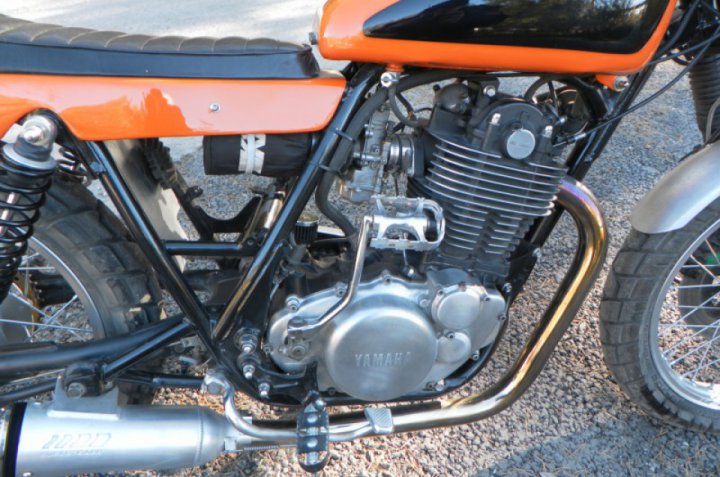 My first technique was a Carpathian moped 2 with a foot switch, orange, simple and reliable. This orange color is forever in my memory. Already in adulthood, orange color has became for me the color of racing flattrak (races on flat and earthen track). I remembered my childhood dreams and dreams about how I rode my Carpathian on the field and forest roads, the school stadium. This influenced the fate of this Yamaha. Its destiny was to be a real racing motorcycle - a flattaker, my forgotten dream ...
All the cunning lining I made of iron and aluminum. There is no plastic on the motorcycle. The frame was digested in the back, and all excess fasteners were sawn off. The upper traverse got a nandlebar renthal. The fuel tank was digested from the NSU fuel tank of 1936, acquired a fashionable lid and German racing gasoline taps. The tail was pinned by me from a sheet of cold-rolled steel (1.2 mm thick), into which a LED stop light signal from the ebay was inserted. The silencer I found on the Japanese auction (in the end I had to buy two). I wanted a very easy silencer and a specific sound - supertrapp - the ideal option. The front wing is made of aluminum in Thailand, ordered and delivered to the motorcycle solely because of its low weight - one of the goals of the project.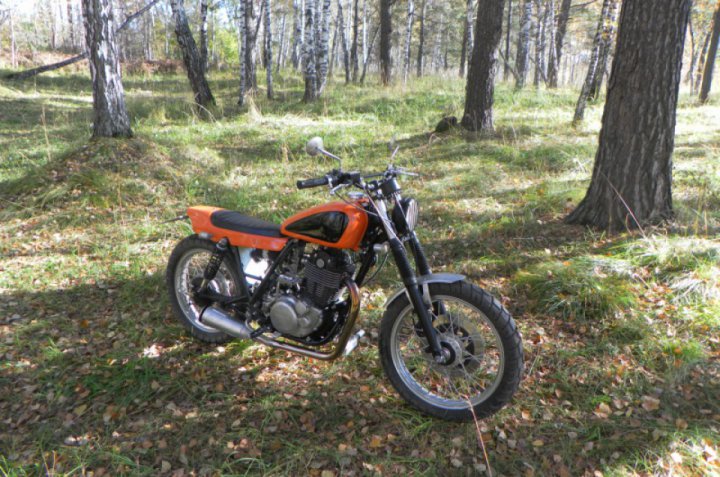 Suspension is changed towards more rigidity - springs were reinforced in the fork , rear shock absorbers IKON with compression adjustments. The footrests are redone (lowered forward and down and equipped with cross-pieces), kickstarter got a bicycle pedal. The headlight has been converted from a tractor, Japanese optics, a grate and fasteners are handmade.
After I completed the work on its appearance, it was time for trials. Its carburetor did not give the motorcycle mega acceleration, despite the increased fuel jet (already 185). The racing flat-crossed Mikuni fixed the situation. I was just stunned by what this engine is capable of with competent tuning. The motorcycle became simply rabid, of course it was necessary to sacrifice some share of thrust at low speeds, but then ... it was not worse than DRZ or WR. After 160 km / h it's very scary. The motorcycle itself is small and narrow, it creates the feeling that you are flying on a broom in the air. For this it (Yamaha) was called A Broom.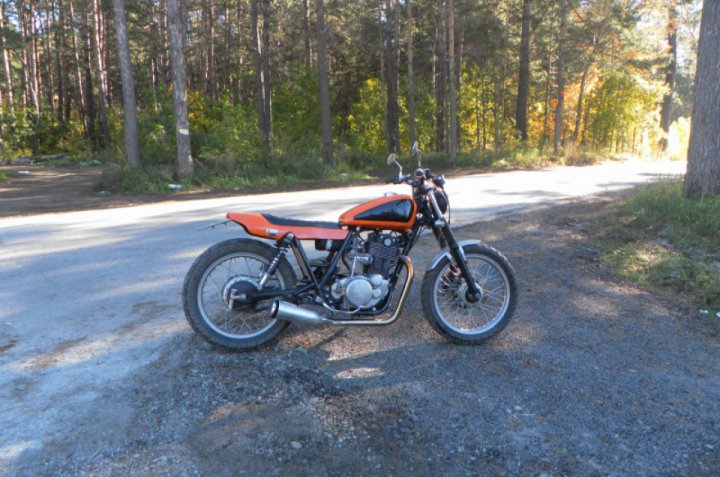 I installed all the lighting equipment and the number for riding on the roads, although it's scary to ride on narrow wheels... For full authenticity with a racing bike there is a front aluminum number instead of a headlamp and a set of legendary tyres Dunlop k180. Speedometers, turn signals, mirrors and number are removed.
Comments
Please
sign in
. Comments can be posted only by registered users.