How to put KTM 1290 Super Duke R on the horns
May 16 2018 11:54 AM GTM
514
0
As the classic said - everything could be funny, when it was not so sad.
One of these days in Germany there was a funny event with a motorcycle, which attracted the attention of thematic magazines and motorcycle sites.
Arriving at the scene of the incident, the police at first could not even understand if they were joking or whether they were actually talking about an absurd accident with the victims.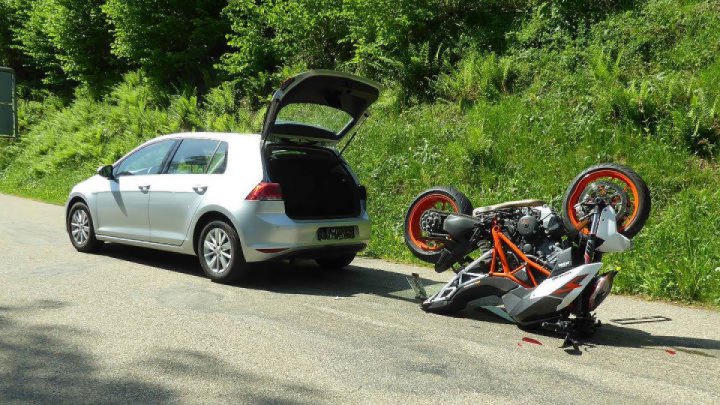 So, the following happened.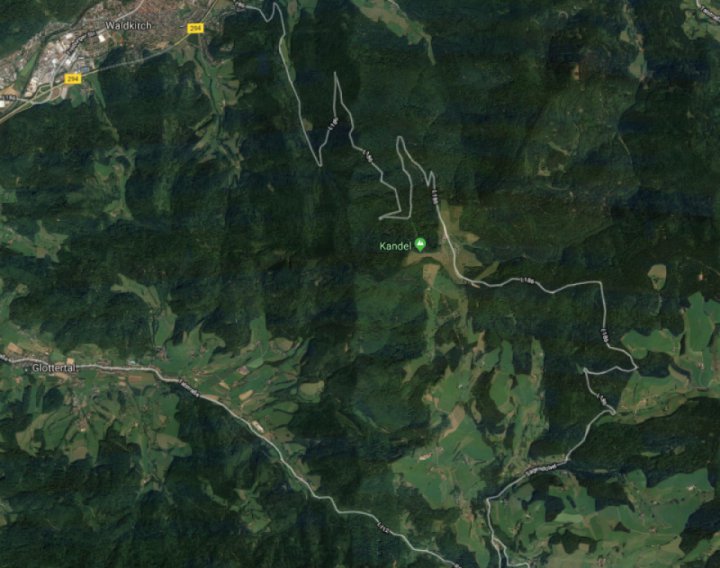 30-year-old motorcyclist with his girlfriend decided to arrange a Sunday tour around the Kandel mountains, which is in the Black Forest.
Distracted from running the bike either by the picturesque environment, whether by companion, or something else, the driver of KTM missed the moment. And at the most unexpected moment (as always!) flew at full speed into VW Golf .And the movement took place in the hill. The reason for stopping a car driver in this story does not make sense. Since the necessary distance and the corresponding speed were clearly not met.
From the impact, both motorcyclists flew out of the saddle and flew over the car. The driver unfortunately broke his hand when he fell. He eventually had to call an ambulance. The girl, fortunately, got off with a mild fright and a bad mood.
But the most curious happened to the motorcycle. Hitting the front wheel in the rear bumper of the car, KTM bounced back, did a somersault and as a real gymnast after doing gymnastic exercises took a stand on the steering wheel and saddle up the wheels. Only the bent wheel of the 177-hp bike showed the reason for such a strange installation on the mountain road. Which also appeared before the surprised policemen.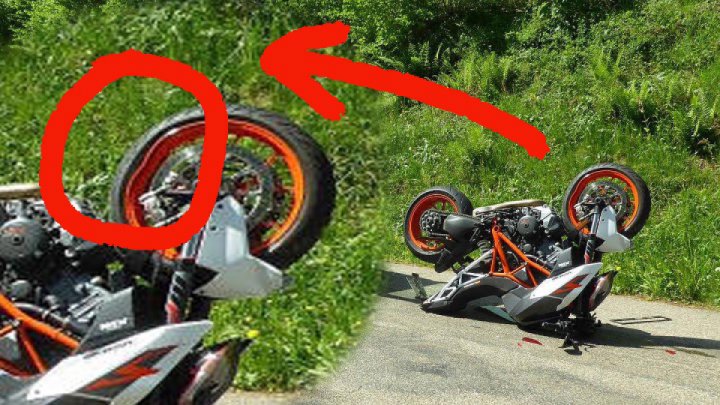 Comments
Please
sign in
. Comments can be posted only by registered users.