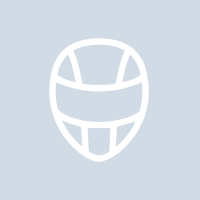 Jean Claude
Australia, State of Queensland
Gear for traveling.
Mar 16 2019 00:47 AM GTM
434
0
Promised that I would follow that up with my load out of gear for traveling.
This setup is the result of many trips including camping, car camping and of course traveling on a motorcycle. It's a fairly light weight kit but that is offset by the heavy bags themselves. This was a compromise in quality and functionality.
I only have the camera and SD cards in the top box currently but need to add my tripod and go pro which will fit it up.
Water carry in this setup is 7.6L including the bladder in the tank bag. I usually would have a 1L bottle as well.
There is only one change of t shirt, underwear and socks in this pack and 2 days of food. These are the only two things that change depending on trip length.
Sleep system is a mountain Alps Lynx 1 free standing dome tent, S2S comfortlight Mat, S2S Aeros pillow and wilderness logics summer series top quilt (in the compression sack) I can go to around -2c with this setup no problem.
The hobo stove I made myself and houses the brew kit etc. burns whatever you have (sticks, alcohol, esbit, pinecone etc)
Toiletries are complete replicas of what I would use at home but scaled down.
There is redundancy in snake bite bandages in the tank bag. I live in Australia and this is a very real issue so a must have if I ditch the bags for a day ride, I still have a small kit.
In one tool tube I have some pre oiled filter skins, a 15t sprocket to change out for highway, 1 spare spark
Plug (dr runs 2 but only need one spare) a 12v air pump, electrical leads for my jump pack and jump starting. By modifying them I removed the need for a 3rd set of alligator clips. There is also a spare front and rear tube (not pictured)
In the other tube is my tool roll with everything I need for the bike. Some tools are modified or lightened to reduce weight and bulk. Tyre levers with axle nut spanners. Lezyne HV Hand pump. Glue, quick steel, locktite, sandpaper, spare chain links, patch kit, electrical kit with test light, spare bolts and clamps, spare Stator pickup coil and spare CS seal.I think the rest of it is obvious in the pictures but ask if you have a question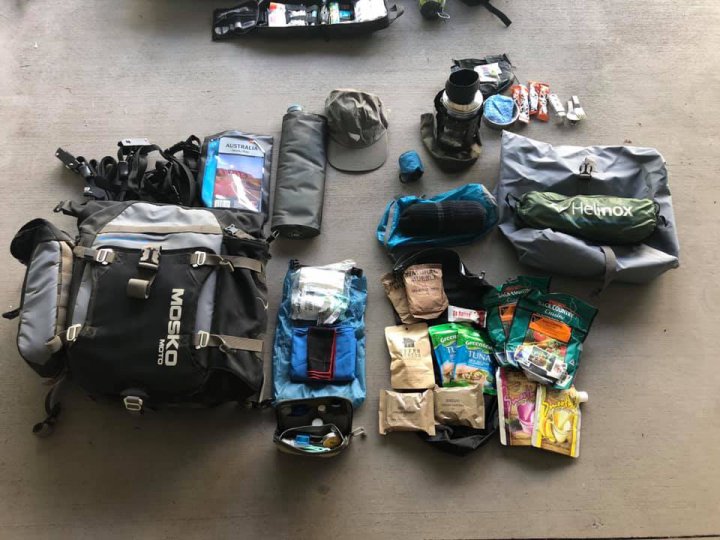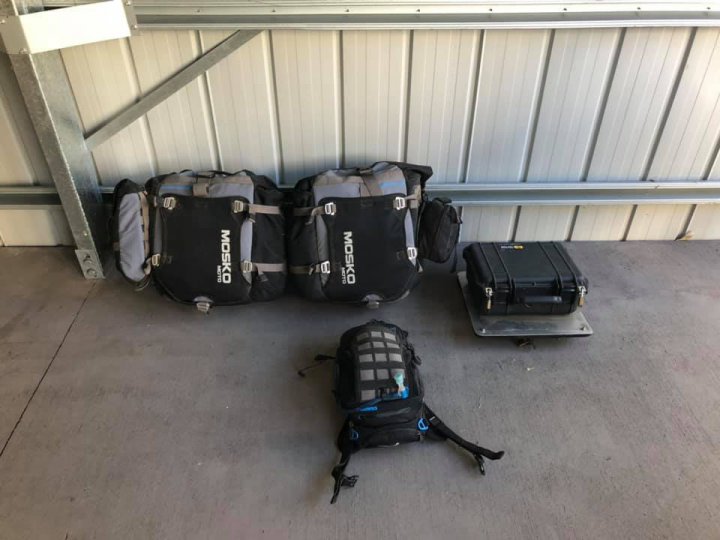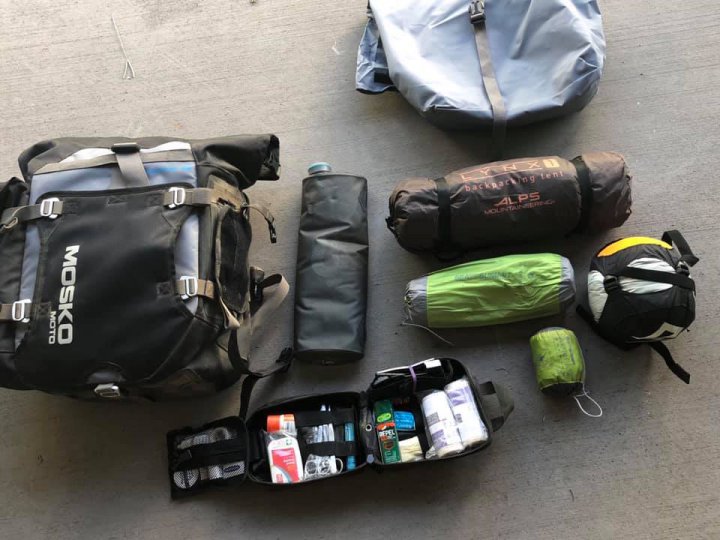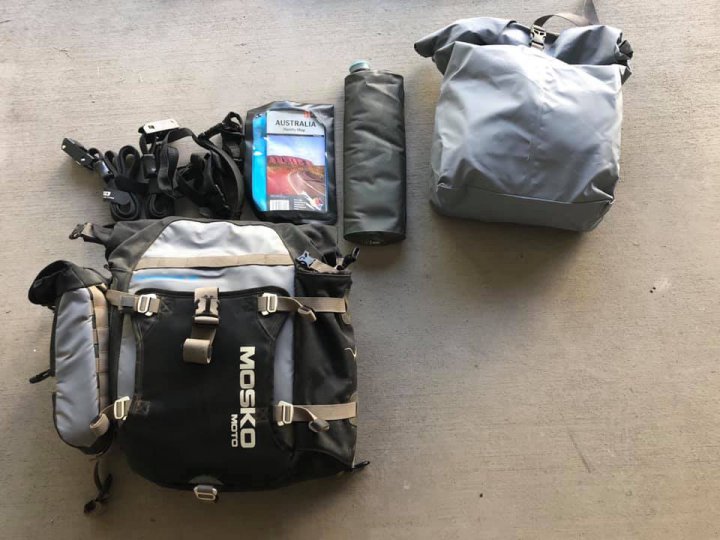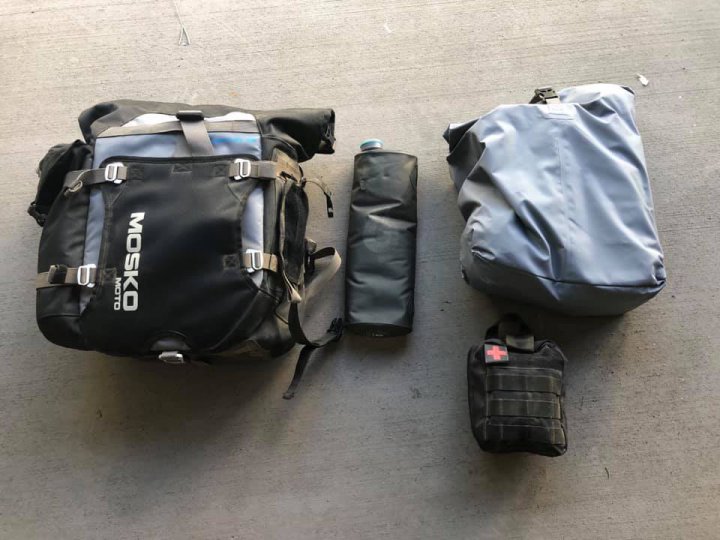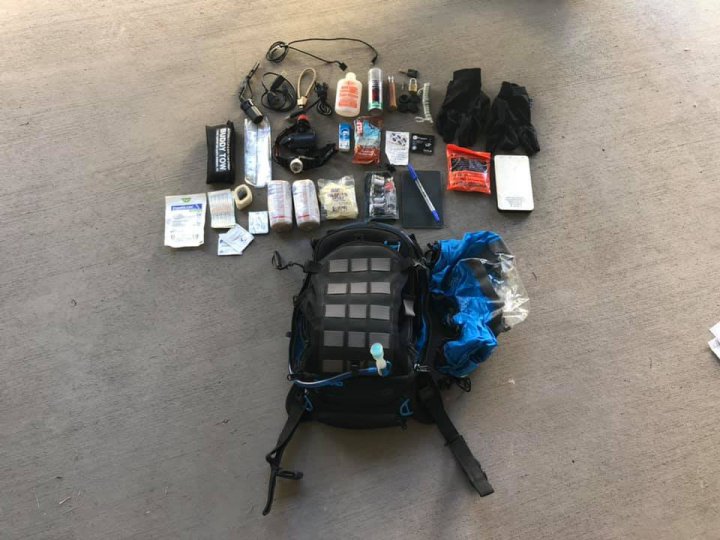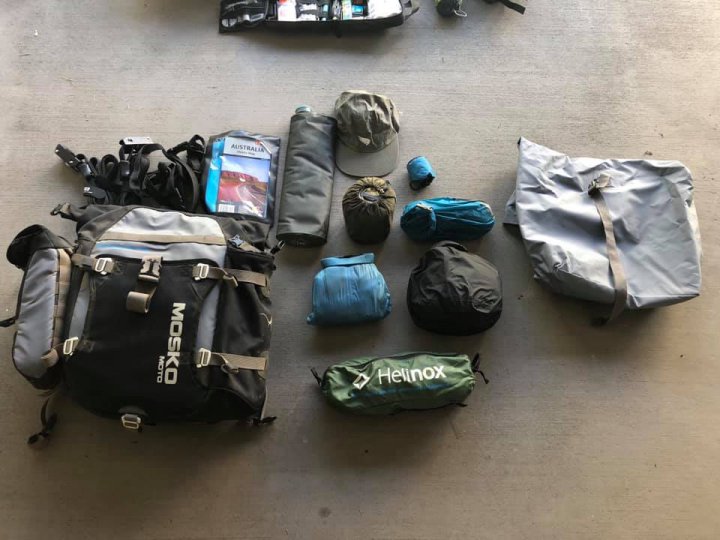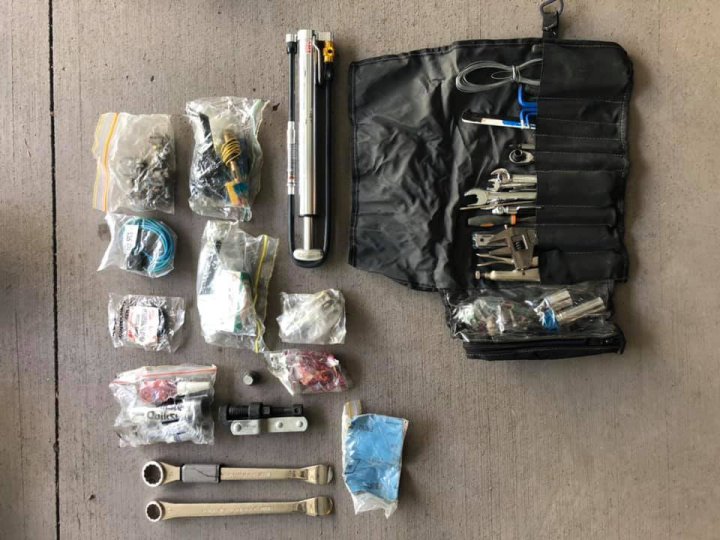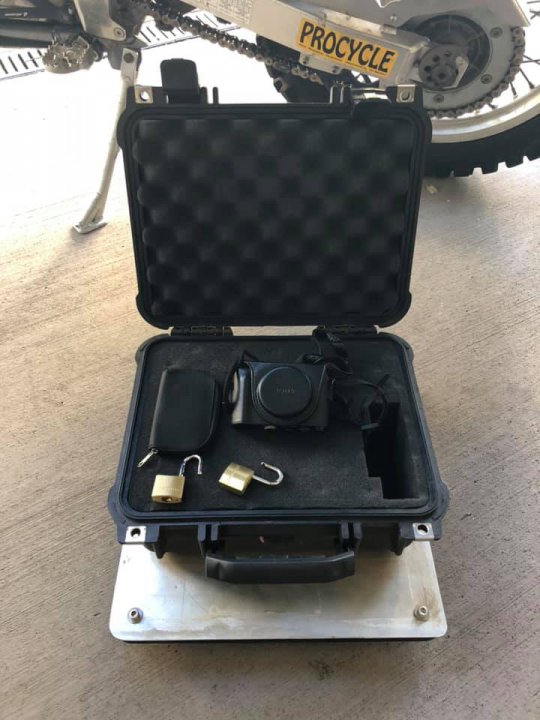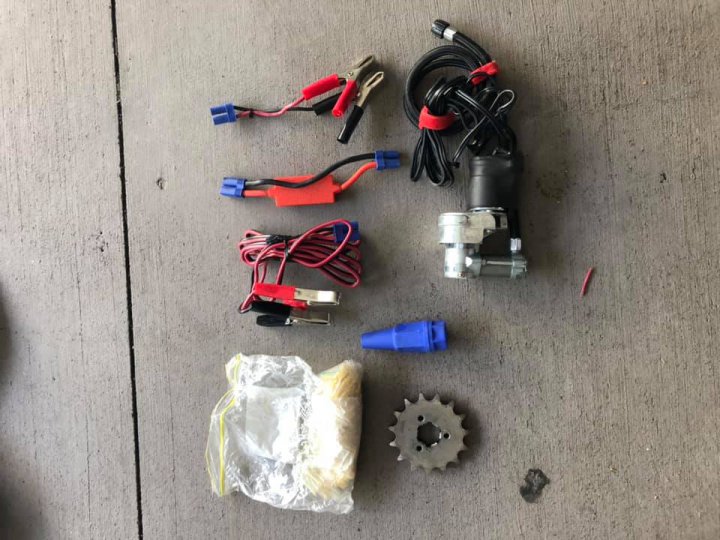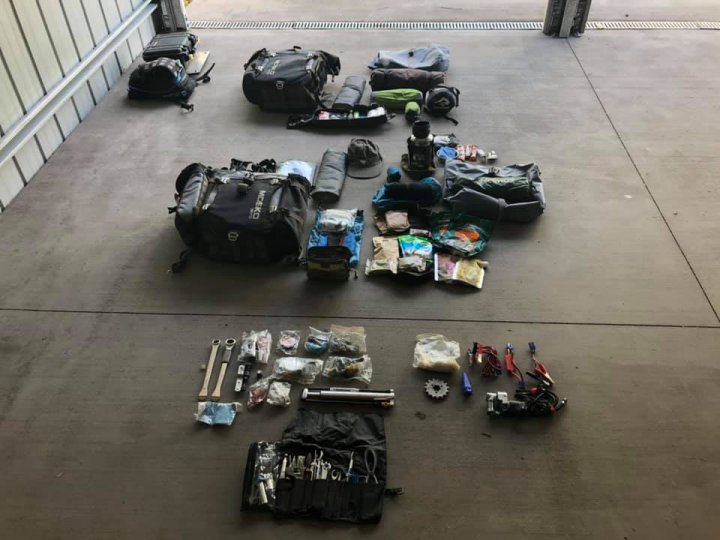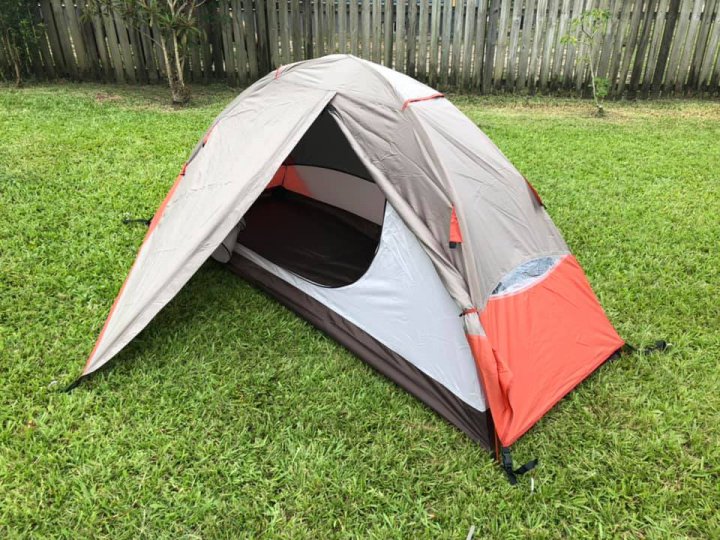 Comments
Please
sign in
. Comments can be posted only by registered users.