1944, NSU Kettenkrad HK 101 (SdKfz 2) | Germany
Feb 24 15:50 PM GTM
311
0
The NSU Kettenkrad HK 101 SdKfz2 was equipped with a 4-cylinder, in-line automotive gasoline Opel Olimpia engine producing 36 h.p. at 3400 rpm. Its transmission included a dry single-plate clutch, a 3-speed gearbox, a demultiplicator, and a double differential.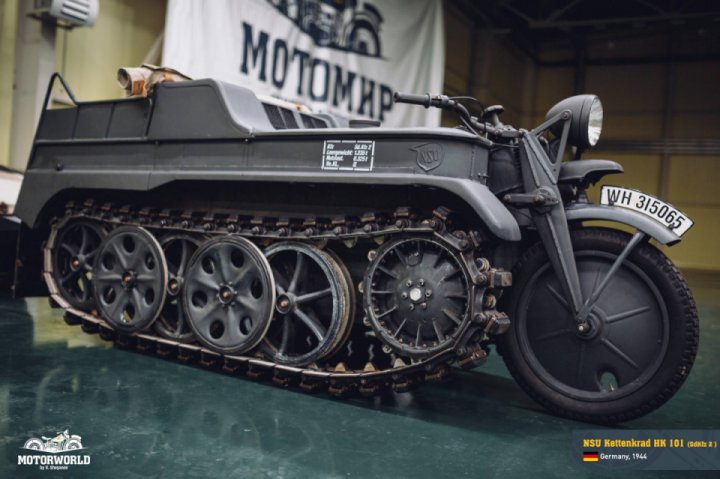 It was capable of driving through mud and marshy ground because of reduced ground pressure. The motorcycle mass was 1235 kg. It was capable of carrying cargo of up to 325 kg and towing trailers with a mass of up to 450 kg.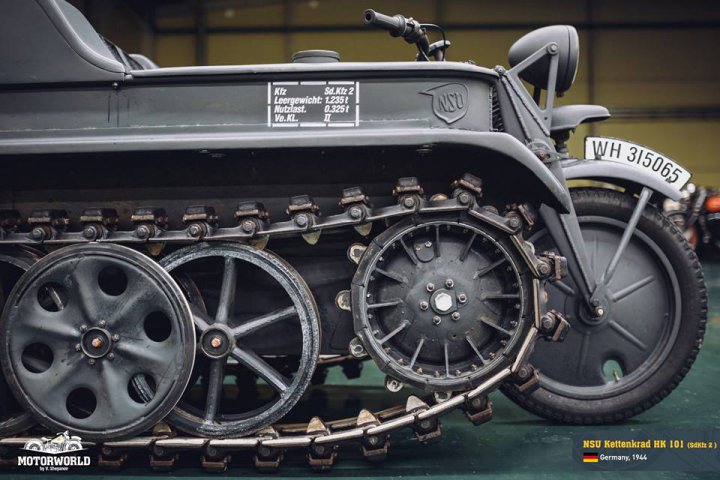 Due to its great cross-country capability, reliability and easy maintenance, the NSU Kettenkrad HK-101 SdKfz2 track motorcycles gradually found their way into all ground forces, including tank units.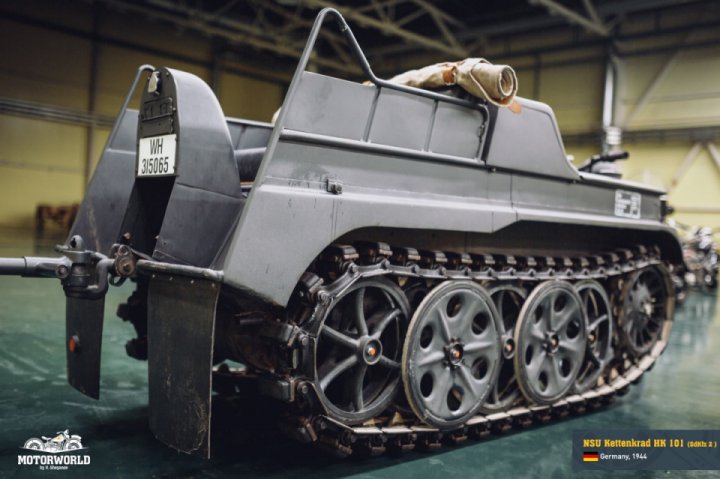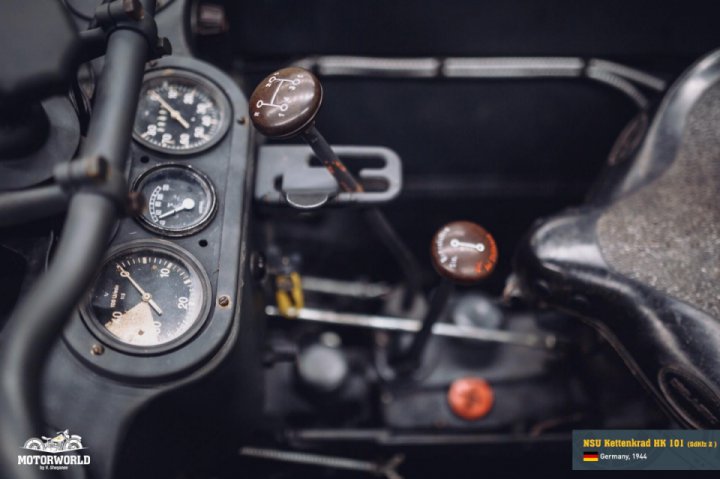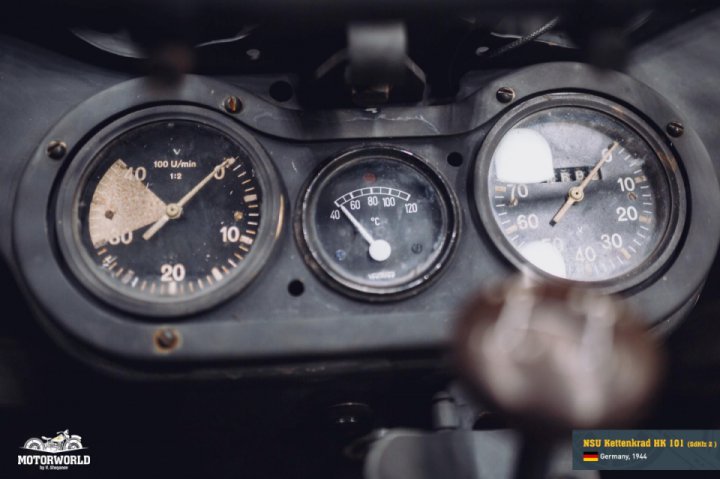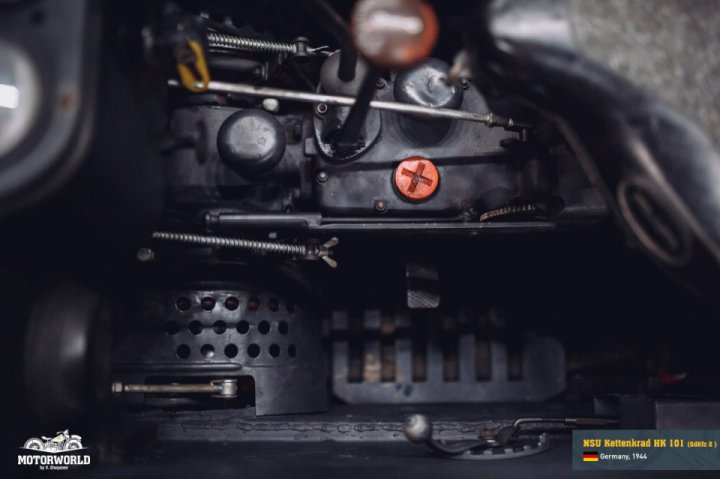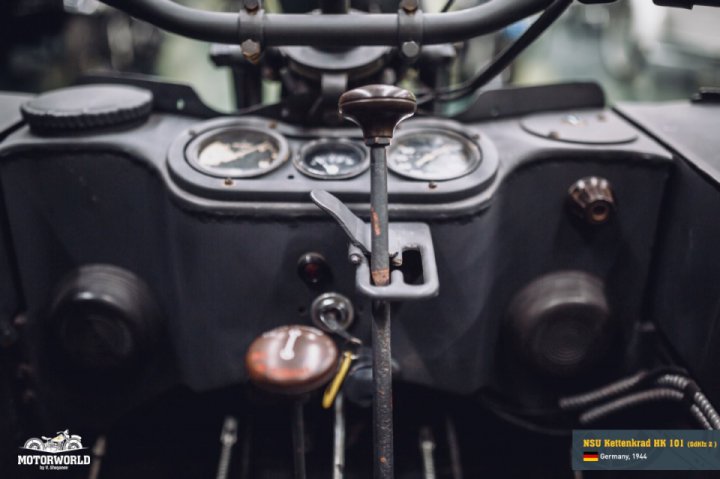 Comments
Please
sign in
. Comments can be posted only by registered users.