Harley-Davidson has registered designs for its new liquid-cooled engine. It will power a new range of middleweight motorcycles including the Pan America adventure tourer, Custom 1250 cruiser and Streetfighter. The designs, originally filed in January with the European Union Intellectual Property Office, are now officially registered.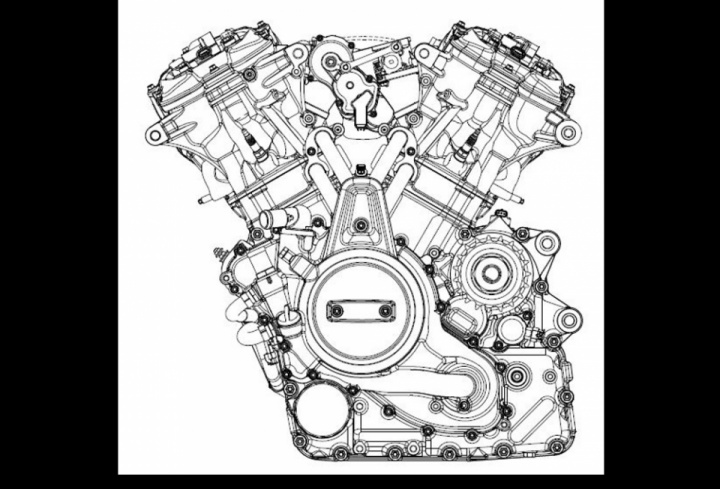 The American manufacturer actually submitted multiple filings: 1) the engine design itself; 2) individual engine cover components.
First of all, we can confirm, that the new engine will be a 60-degree V-Twin with a very compact crankcase and transmission. It will have a fully liquid-cooled nature. The manufacturer has completely abandoned the air-cooling (with just a subtle hint of vestigial air-cooling fins). Judging by the mounting points, the engine will be a stressed element of the chassis.
There is no information about engine displacements. We know the Streetfighter concept has a 975cc engine, but it is too early to draw conclusions.
Harley-Davidson plans to introduce new models from 2020 to 2022.