Crafted by PopBang Classics in Australia, this custom Dyna boasts an array of unique components throughout its design.
The Harley-Davidson Dyna, affectionately known as the 'Dynamic,' holds an iconic status. Introduced in 1991 and available until 2017, it garnered a massive following and remains a sought-after cruiser even today. Notably, custom shops are drawn to it, resulting in some awe-inspiring transformations. A prime example is the custom 2011 Dyna, given an extraordinary makeover by PopBang Classics on the Gold Coast of Australia. Originally intended for a minor touch-up, this motorcycle now exudes an ominous aura that will make you feel like the Dark Knight.
This Custom Harley-Davidson Dyna Flaunts a Wealth of Unique Features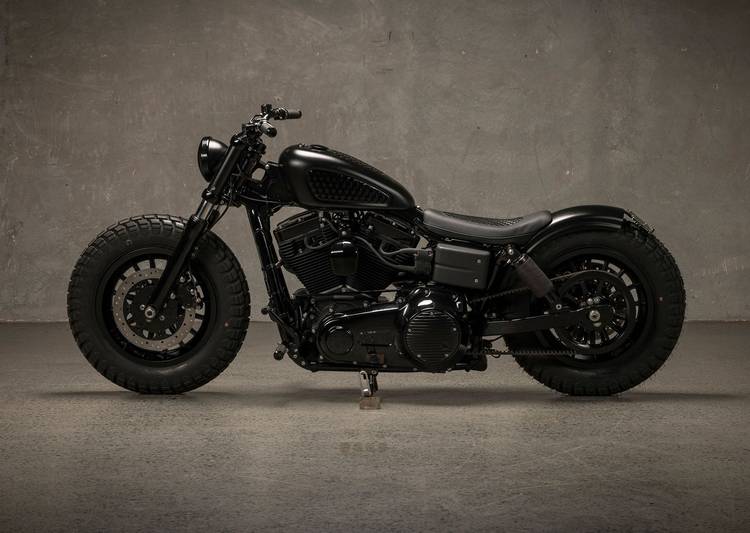 A single glance at this custom Dyna reveals a captivating aesthetic loaded with bespoke details. Starting at the front, the cruiser proudly showcases a custom LED headlight encased in black sleeves atop the forks. Following this is a distinctly edgier custom fuel tank, adorned with diamond-pattern inlays on its sides and top, creating a premium look. An integrated MotoGadget Mini LCD readout adds a modern touch. Beneath the tank, the fuel pump assembly also receives a custom treatment.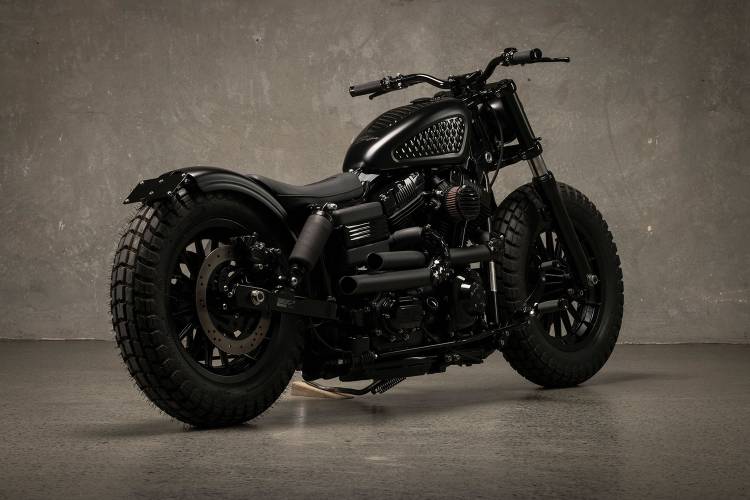 Moving on, you'll find a custom saddle, slimmer than the stock seat, featuring a premium diamond-stitched cover that seamlessly blends with the modified rear of the cruiser. Surprisingly, the rear fender remains the original unit but has been narrowed by 50 mm. The streamlined three-step adjustable number plate mount, coupled with Kellerman three-in-one LEDs, adds a finishing touch to the revamped rear end.
Upon swinging a leg over, you'll notice a custom handlebar that is both shorter than the OEM ape-hanger-style unit and equipped with MotoGadget mini switches, KustomTech levers, and custom grips. The internal throttle wiring creates a clean and uncluttered appearance.
This Custom Harley-Davidson Dyna Keeps It Grounded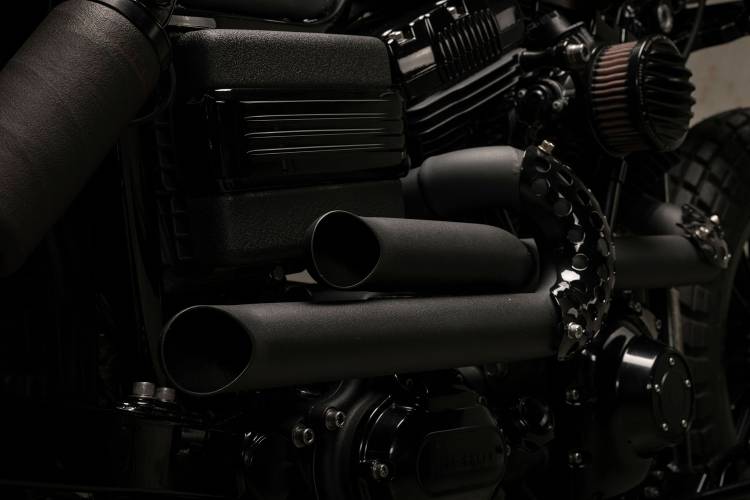 Regarding the motorcycle's underpinnings, there have been significant modifications. The stock dual shock absorbers have been replaced by rear air suspension, allowing for infinite adjustments and a lowered rear stance. Meanwhile, the telescopic forks have been shortened by an impressive 4.72 inches, creating a low-slung profile at both ends. To compensate for reduced suspension travel due to the shorter forks, the internal springs and oils have been swapped to enhance stiffness.
Another notable upgrade comes in the form of custom alloy wheels, replacing the traditional spokes. These wider wheels, wrapped in robust All State Dirtman rubber, impart a Harley-Davidson Forty-Eight-like appearance. However, adapting these wheels required custom axles, spacers, and adapter rings, as explained by Justin.
As for the engine, modifications have been minimal. The standout upgrades include a Rough Crafts two-into-two exhaust and a high-flow air filter. While not expected to significantly boost the output of the 1,584cc V-twin's 94-pound-feet torque, a slight increase is anticipated. Given the modest power difference, the stock brakes (single rotors at both ends) remain unchanged.
The Custom Harley-Davidson Dyna Dons a Sleek All-Black Look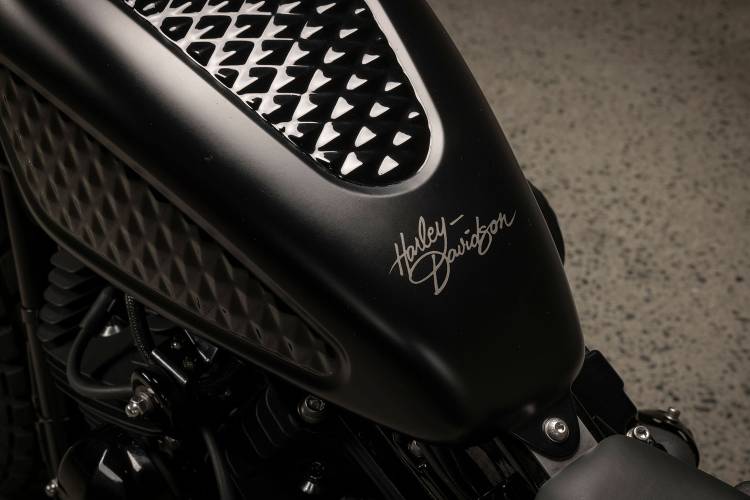 Finally, this custom motorcycle is enveloped in a striking all-black livery, revealing intricate details upon closer inspection. The tank boasts a mesmerizing satin matte finish, accentuated by glossy black inlays. Matching black finishes adorn the wheels and the engine, with the gloss black exhaust shield providing a captivating contrast against the matte black pipes. In a subtle yet effective touch, all fasteners are stainless steel, adding a discreet pop to the otherwise sinister appearance.
#Custom #HD #Harley #Dyna