For Moto Guzzi fans
1960, Moto Guzzi Mulo Meccanico | Italy 🇮🇹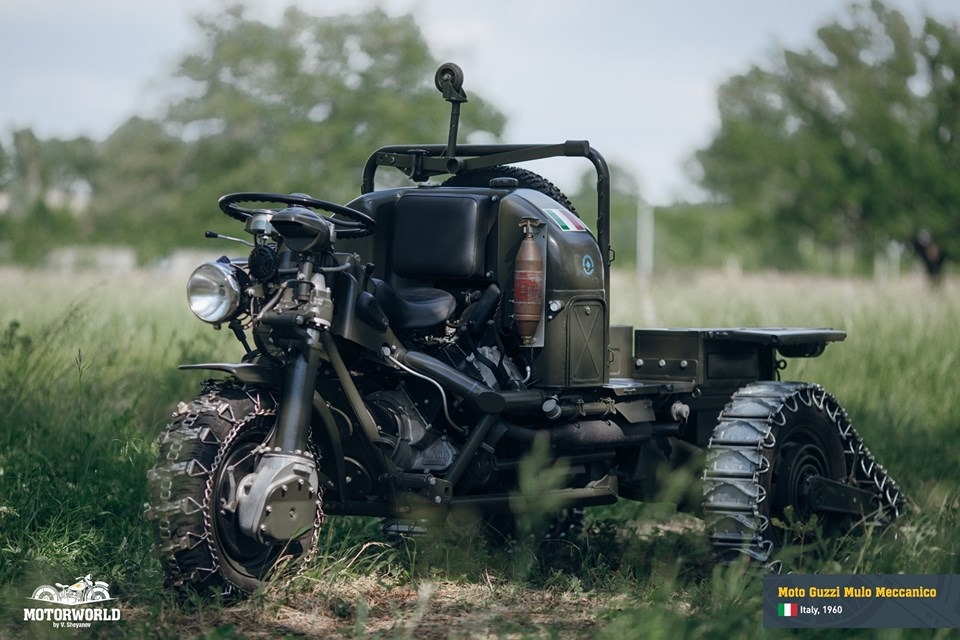 The Mulo Meccanico had a permanent all-wheel drive for all three wheels, 6-speed transmission, reverse gear, part-time differential switch between the front wheel and the rear axle as well as selectable differential at the rear axle. The central locking differential split the drive torque between the front wheel (20%) and rear axle (80%).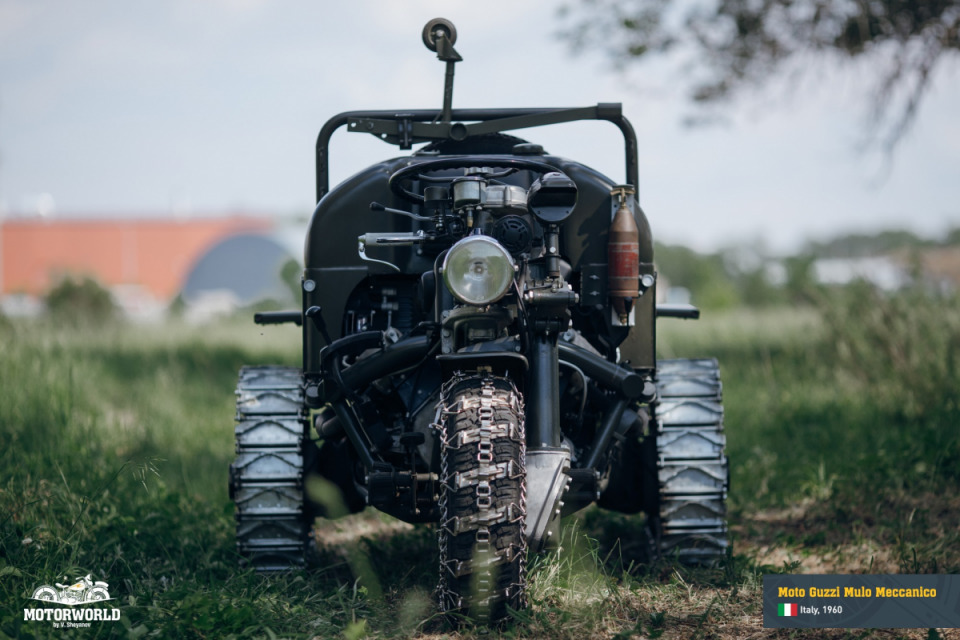 Battery, fuel tank and spare wheel were located behind the driver seat. There was a small cargo flatbed behind the tank having payload capacity of up to 500 kg.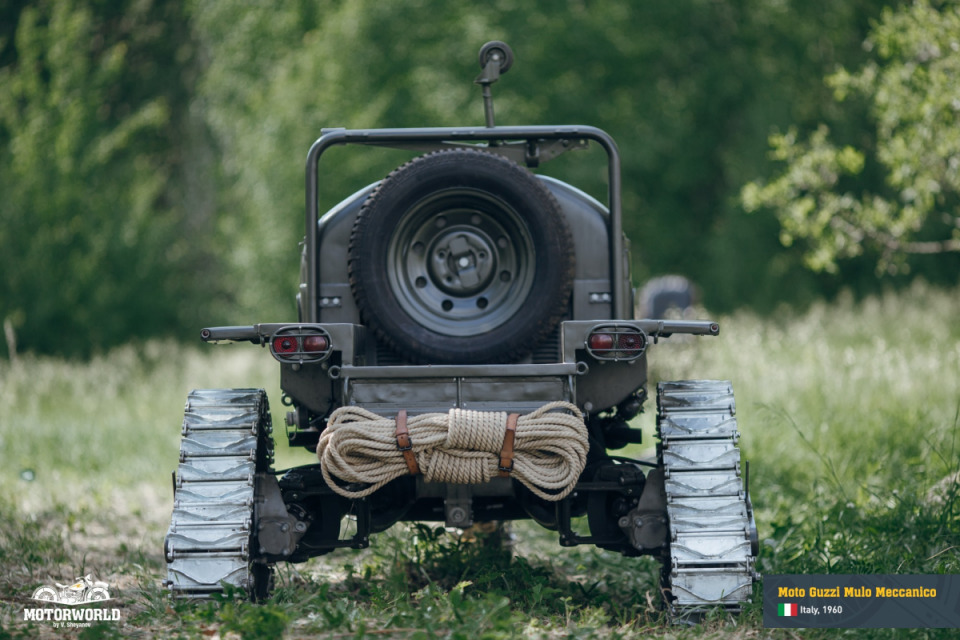 The base of the tricycle was a duplex tubular frame, across which the engine was mounted. The front suspension was on coil springs, while rear wheels were suspended on link rods with rubber springs which could be moved wider or narrower during motion so that the track width could be changed to 800, 830 or 1300 mm.
Credit:Motorworld by V.Sheyanov