Group Riding Advice
Motorcycle riding is essentially a solitary activity. Its just you and your bike, and you are alone in the decision making process. You decide where you want to go, when you want to leave, and how fast you'll travel. One of the beautiful things about motorcycle riding is that even if you're with a group, you can always peel off on your own when the mood strikes. If you're intolerant of slowpokes or indecisive types, just take off.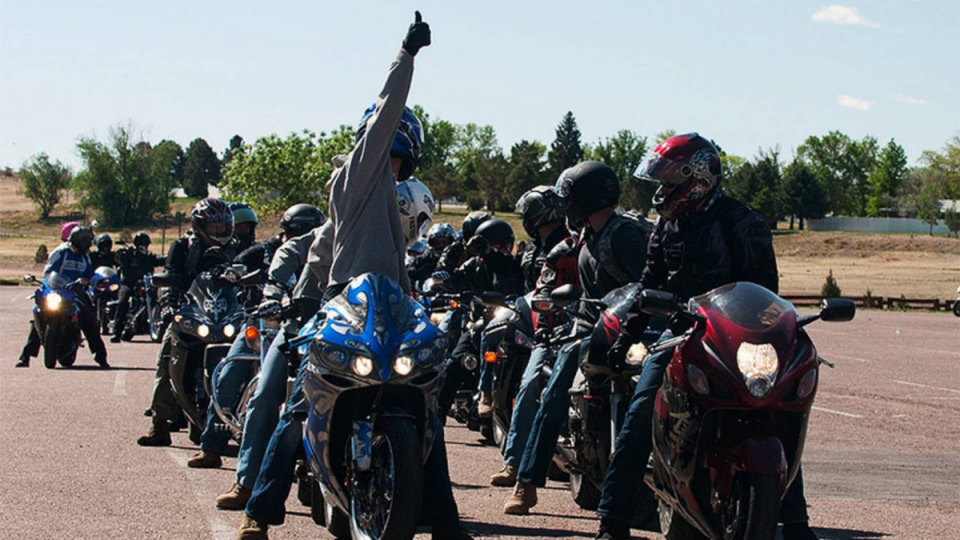 Some people live for the social aspect of riding, and everyone takes part in a group ride once in a while. Here are some ideas on how you can preserve your sanity, keeping the group alive and intact until you get to your destination.
Keep in mind group rides are all about compromise. If you want to ride with the group, you'll have to forego your usual knee-sliding, crossing-the-double-yellow antics.
PLANNING:
Choose your route carefully and thoughtfully. Take into account the skill level of everyone that's likely to be in your group. Use the KISS philisophy: Keep It Simple and Safe. If you'd rather say "Keep It Simple Stupid", go right ahead. Distribute route maps to everyone showing the beginning, end, and any stops in between. Include cell phone numbers for the leaders. Plan frequent gas/restroom/drink stops, in case someone forgot to fill up or rides one of those Harley V-Rods with the tiny tank. Choose rest stops with enough room for everyone to stop at the same time.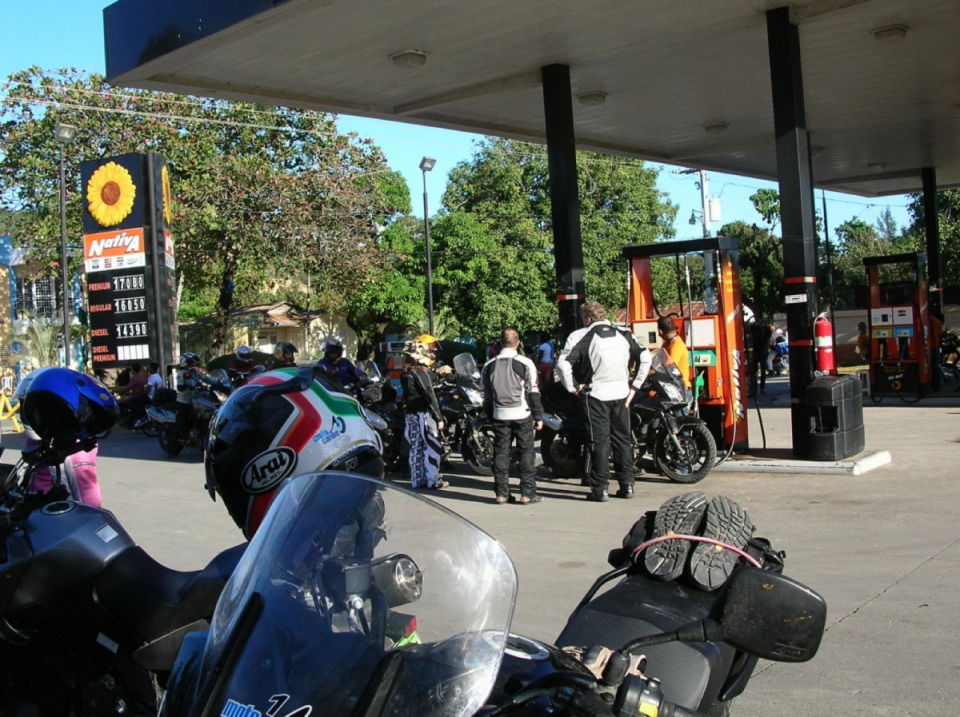 Choose ride leaders who know the route intimately, and who have the maturity and self-discipline to ride at a speed that won't leave newbies behind.
Don't push it. End your ride before 3 pm to avoid fatigue. Discourage alcohol consumption before or during the ride. Bring a first aid kit and find out who has first aid training.
Appoint one of the leaders to be the chase rider, to help anyone who gets lost or breaks down.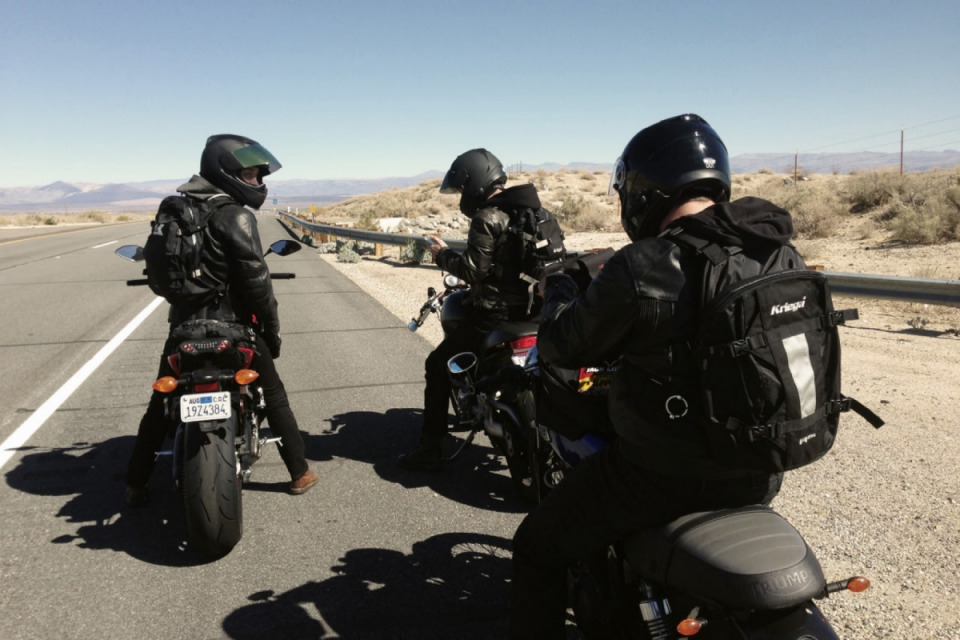 PRE-RIDE:
If you're the leader, introduce yourself and the other leaders. Brief all riders on what's going to happen, when, where, who, etc. Unpleasant surprises should be avoided. Give everyone a map and directions and phone numbers. Make sure everyone has the appropriate clothing and gear. Let everyone know what behavior is expected, where the gas stops will be, what the route is, and who the leaders are. Give them a Plan B in case something goes wrong.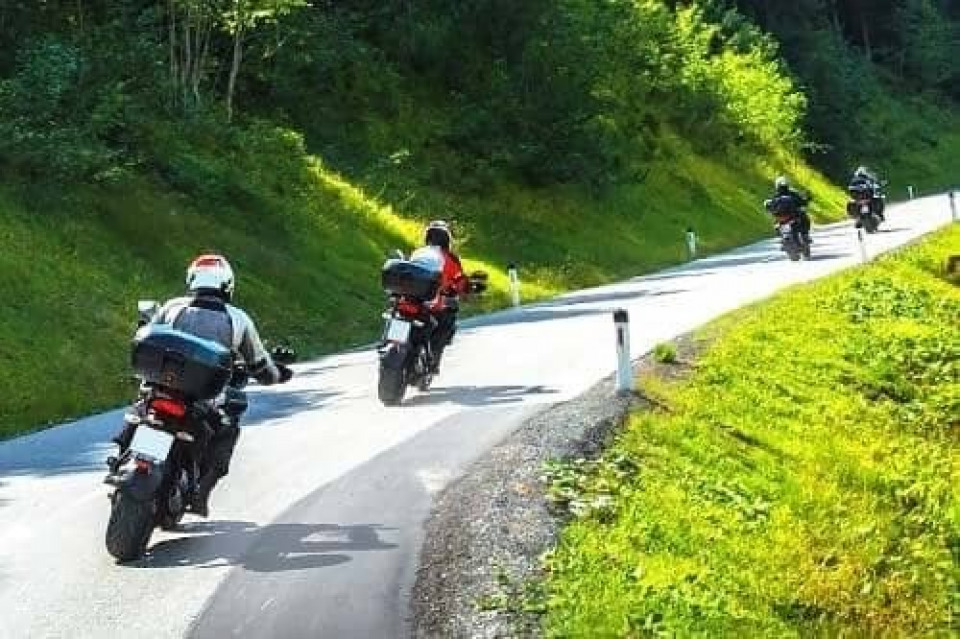 THE RIDE:
Ride well within your limitations. Never pass the leader. Again, don't push it. If you are having trouble keeping up with the group, just drop back and ride at your own pace. Don't worry, you'll get there in plenty of time. If there are squids in your group, stay away from them. Allow at least 3 seconds between you and the rider in front of you. Keep an eye on the rider in front of you, but shift your focus often and don't fixate on him/her. Above all, ride at your own pace and be considerate of the other riders.
Make sure all group riders have appropriate clothing and gear.
If you're on an unfamiliar road, be aware of falling rocks, wildlife, water crossing the road, ice in the winter, debris or diesel on the road, Winnebagos, etc. Never ride so fast that you can't stop in time for something unexpected around the next bend.
These are just some ideas on what you can do to have a happy and successful group ride. I'm sure you have other ideas, why don't you tell us about them?
1


Follow
2K