By 2050, MICHELIN tires will be made entirely from renewable
Tire-maker Michelin has announced that all of its tires will be made from sustainable materials by 2050. To achieve this, Michelin plans to draw on the expertise of its R&D department, while also forming partnerships with innovative startups.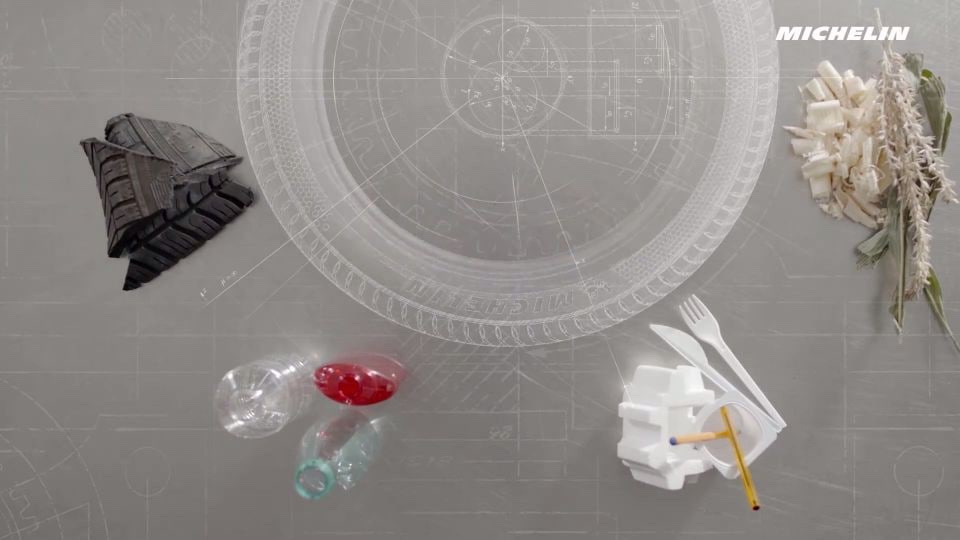 The idea of sustainable tires has been gaining ground for several years at Michelin, with projects such as the firm's VISION concept tire, an airless, connected, rechargeable and entirely sustainable solution introduced in 2017. Currently, just 30% of the components used in manufacturing Michelin tires are made from natural, recycled or otherwise sustainable raw materials. And the challenge of achieving 100% sustainability is considerable, since a tire comprises more than 200 ingredients, from natural rubber and synthetic rubber to metal, fibers, carbon black and silica.
It is the Michelin research and development department that will be responsible for finding the magic recipe for making the firm's tires 100% sustainable in the next 30 years, while continuing to ensure comfort and safety.
By joining forces with specialist startups, Michelin also soon hopes to start recycling polystyrene and recovering carbon black or pyrolysis oil from used tires. The firm recently partnered with the Swedish company, Enviro to build a first tire recycling plant in Chile, coming in 2023. Enviro has patented technology for recovering carbon black, pyrolysis oil, steel, gas and other new, high-quality reusable materials from scrap tires. Eventually, the aim is to recycle each end-of-life tire in its entirety. Located near Antofagasta in Chile, the plant should be able to recycle around 30,000 tons of tires per year.
SOURCE: Michelin
1


Follow
1.2K