Fullerton Hotel Singapore
Good Day,finally got the best shot
at Anderson bridge Aka Singapore River Bridges & decided to use Fullerton hotel as backdrop very beautiful at night.
Anderson Bridge is a vehicular bridge that spans across the Singapore River. It is located near the river's mouth in the Downtown Core Planning Area of Singapore's Central Area.
The bridge was completed in 1910,[1] and was named after the Governor of the Straits Settlements and High Commissioner for the Federated Malay States (1904–1911), Sir John Anderson, who officially opened the bridge on 12 March 1910.[2] It forms part of the Singapore Grand Prix's Marina Bay Street Circuit, which debuted on 28 September 2008.
On 5 November 2021, authorities announced the conversion of Anderson Bridge to full pedestrianization from end December 2021, to increase the Civic District's walkability
i like to sit on the bridge looking at the beautiful structure of the bridge & the surrounding for me is as good as going to the beach.
#bmws1000xr2020#makelifearide#livetoride#unleashthebeast#singaporenostalgic#nationalheritagesingapore#nationalmonumentsofSingapore#andersonbridge#trussbridge#thefullertonhotel#singaporeGrandPrix#singaporeriver#ilovesingapore❤️ #uniquesingapore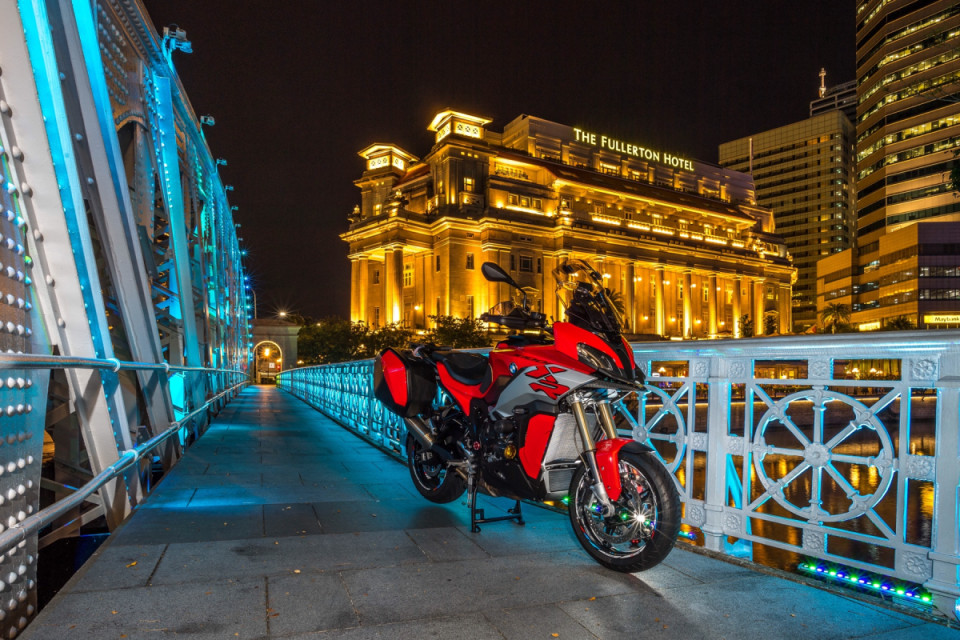 4


Follow
1.4K