Looking forward to this, Sunday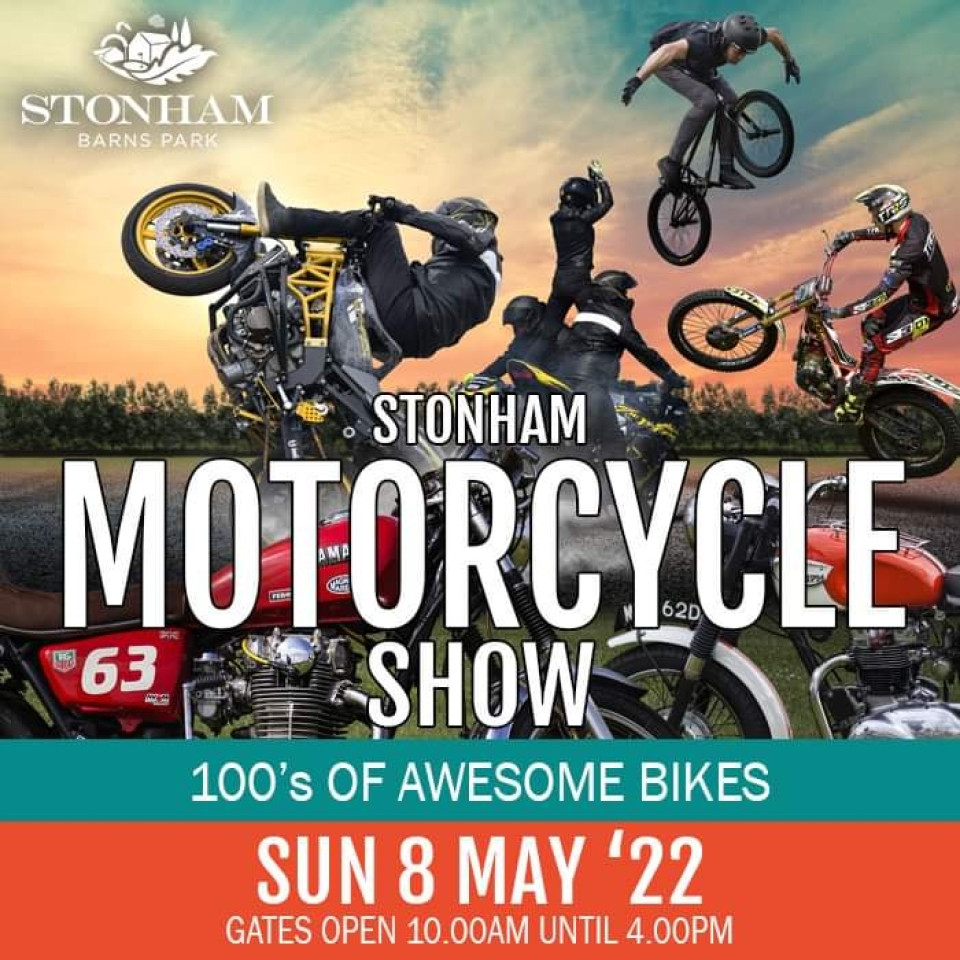 Meet at Walker's Sack bar ( A1065 Barton Mills, Bury St Edmunds IP28 6AE )
for 10 am departure at 10:30 to Stonham Barns Park .
Stonham Motorcycle Show on Sunday 8th May. Come along and enjoy a fabulous day out for motorcycle enthusiasts everywhere.
The show will feature award-winning sports bikes, café racers, old school choppers, lifestyle products, showring displays, trade and dealership stands, autojumble, live bands, bars and hot food outlets.
Multiple show trophy categories will be judged for awards on the day.
Extreme Wheelie. Enter the world of Extreme Wheelie and brace yourself for the ride of your life. This amazing machine is both a motorcycle simulator and a virtual reality experience in one bit of kit. It gives riders experience of slow and high-speed wheelies in a safe, controlled environment without damaging themselves or their bike. If you have always longed for the thrill of the elusive wheelie or want to know how to control the unexpected wheelie – here is your chance. There will be a £10 per session fee
0


Follow
915