Shoei RF1400 Giveaway
Only 9 days left until our 1st official giveaway is over and we find a winner.
With less than 100 people entered you still have insane odds of winning this awesome helmet / or / $600 cash! The choice is yours.
Find out how to enter here in the link below.
https://www.tork-d.com/pages/current-giveaway
#shoei #helmet #giveaway #motorcycle #caferacer #harleydavidson #sportbike #motocross #supermoto #win #rf1400 #earlychristmas #sema #mondaymotivation #mondays #motorcycle #caferacer #adrenalinejunkie #wot #braap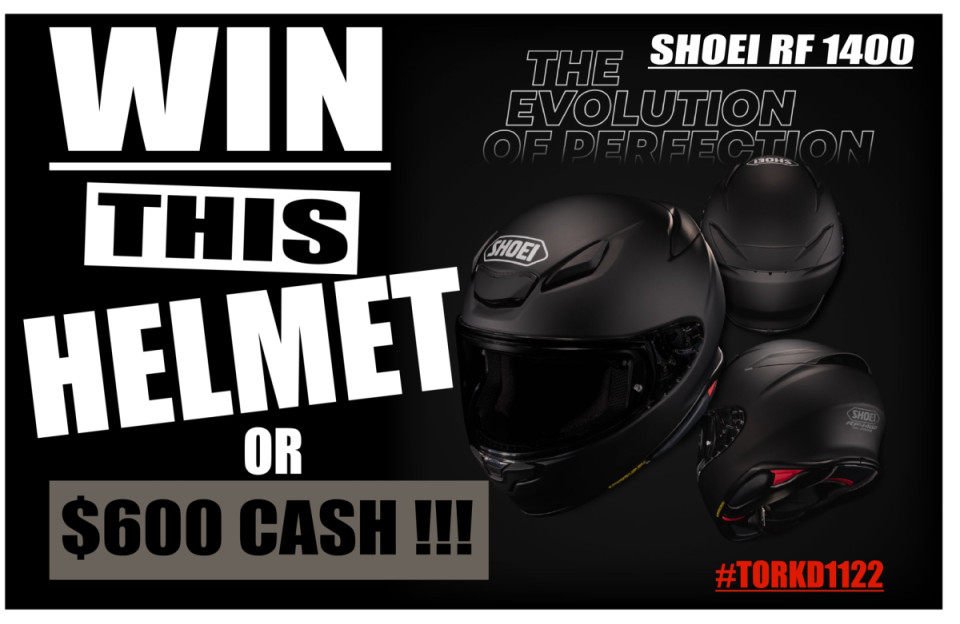 0


Follow
750