Custom-framed bike with snowmobile-engine
What you see below is a custom-framed, snowmobile-engined motorcycle weighing just 320 pounds, powered by a 150-hp Arctic Cat F7 700cc two-stroke engine.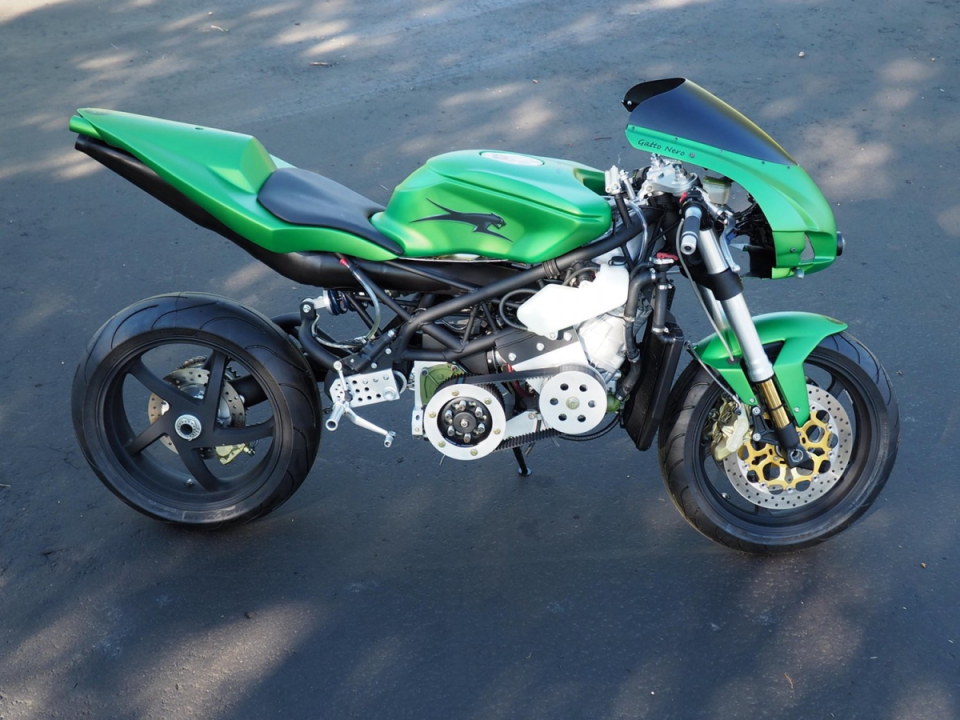 That means this bike makes twice the horsepower of a Kawasaki 750 Triple, while weighing 125 pounds less! Nearly every component that orbits this powerplant is custom-built, from the trellis frame itself to the expansion chambers to the clutch and belt drive primary.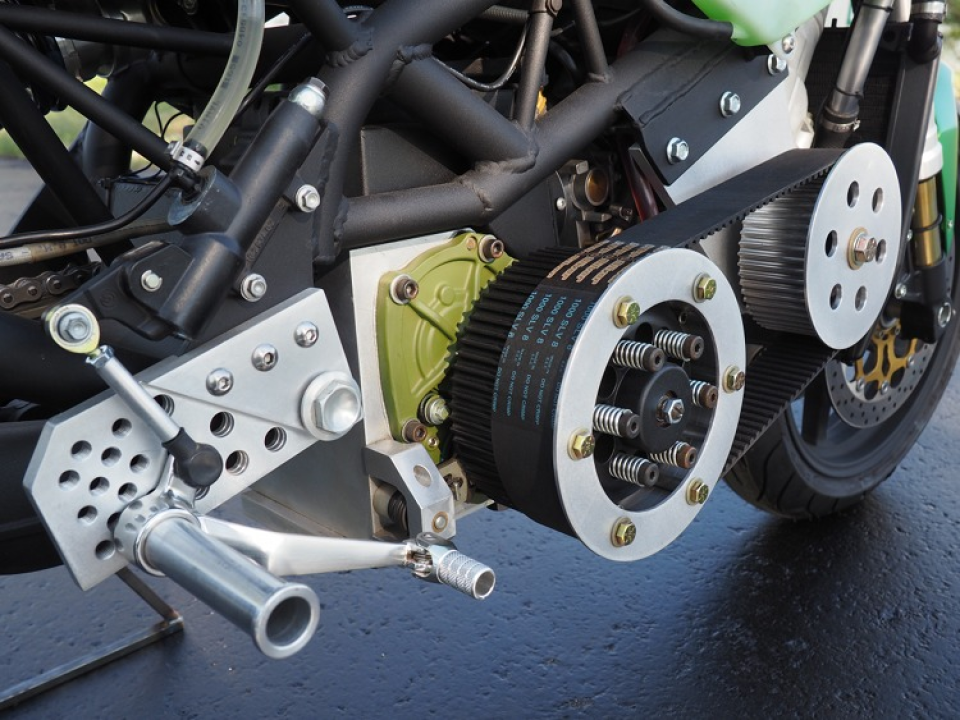 0


Follow
520