Helmet "Predator", made with my own hands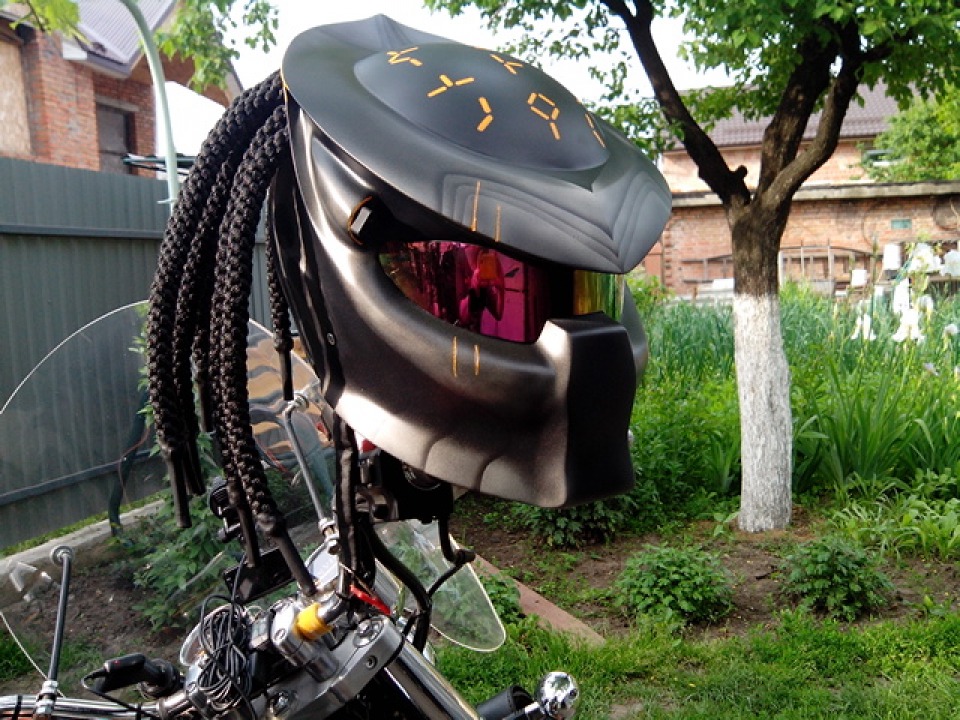 I always wanted such helmet. I do not have the opportunity to buy, because of its high price. So I decided to make it myself, at least try to do this! Everything is consistent and clear in the photo!)
Now a few words about the process of making the helmet!
The basis was an old helmet, probably a Chinese one, which spent much time in the garage, gathering dust there. It was really easy to make a necessary form of a helmet using modeling clay, but then a long game with "papier-mache" began.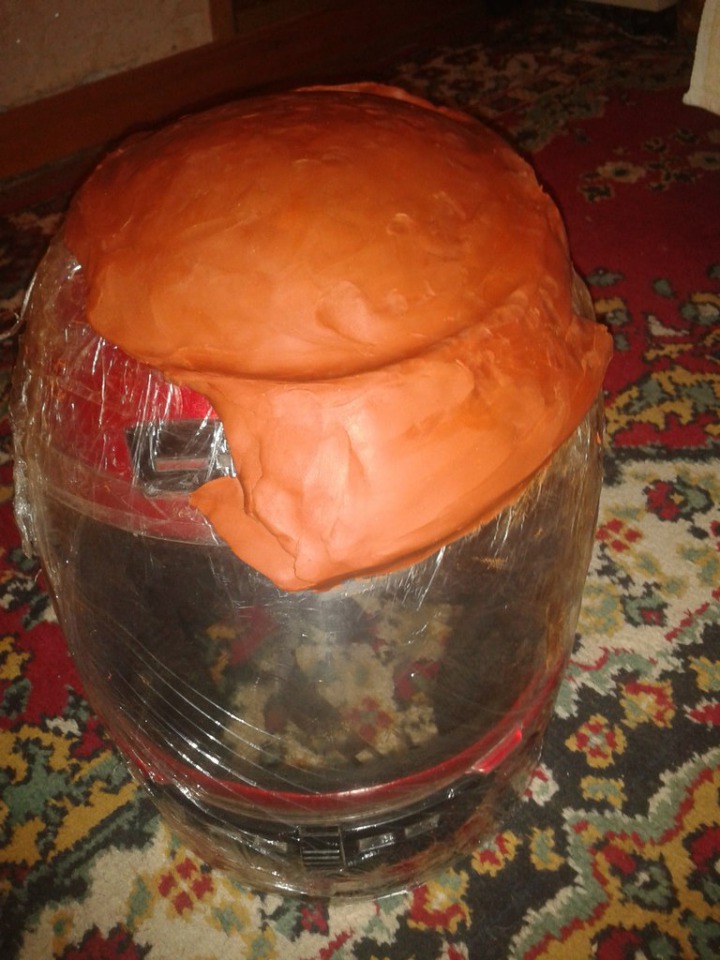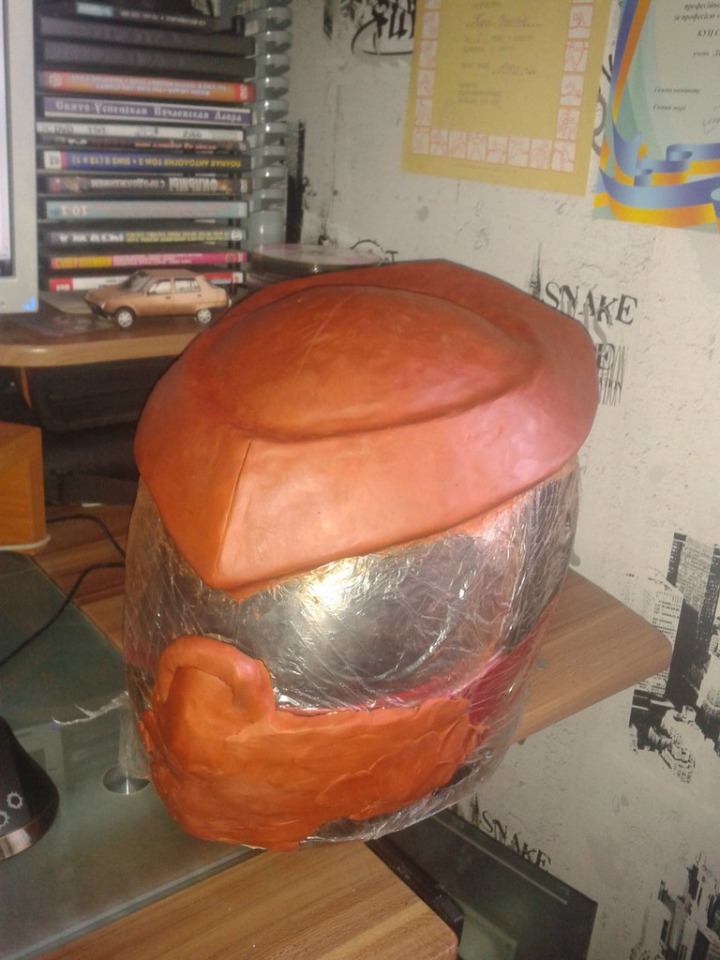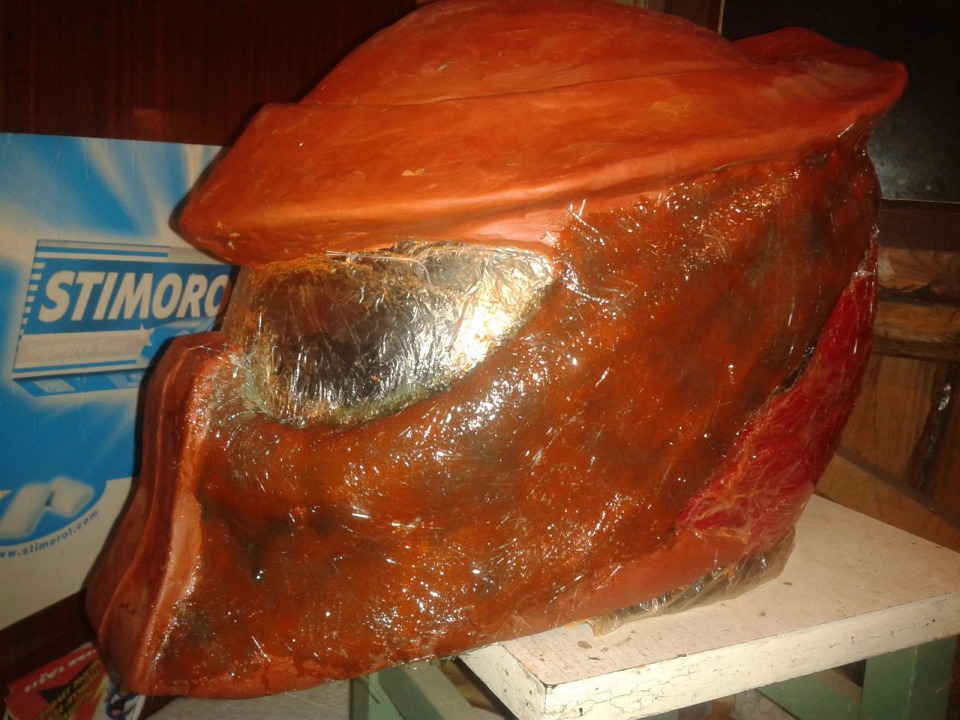 Fiberglass plus epoxy - layer by layer superimposed on the basis of modeling clay, then it was sanded, soiled, equalized - and again superimposed. The "mask" was conceived to be easily removable - to facilitate the process. During the work it was repeatedly taken off from the main helmet, put on and again taken off – sanded, equalized, primed...
Actually, the "mask":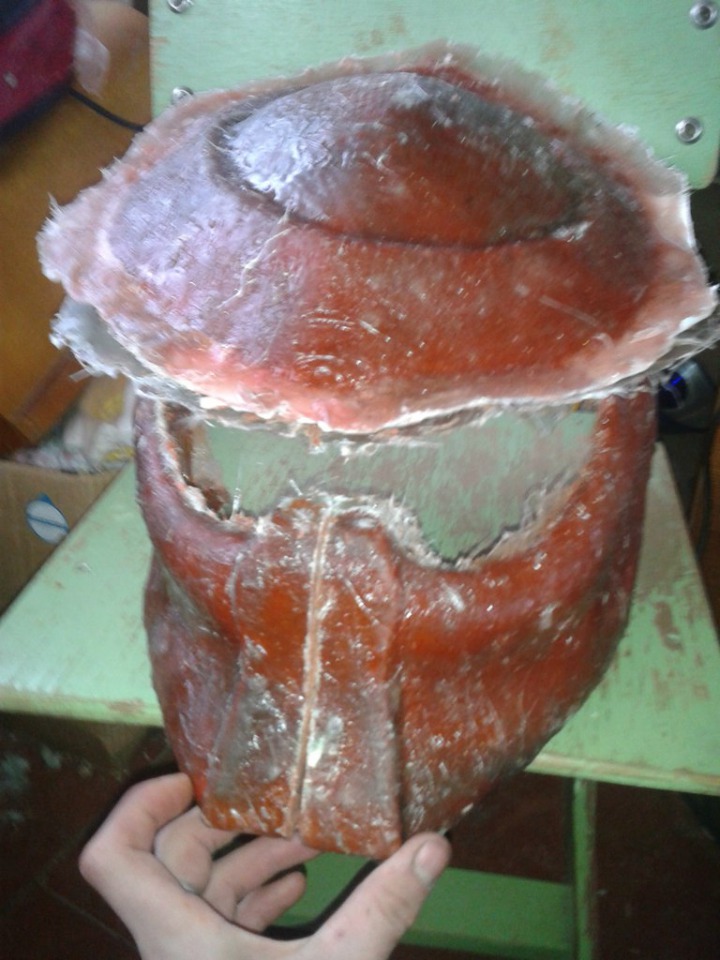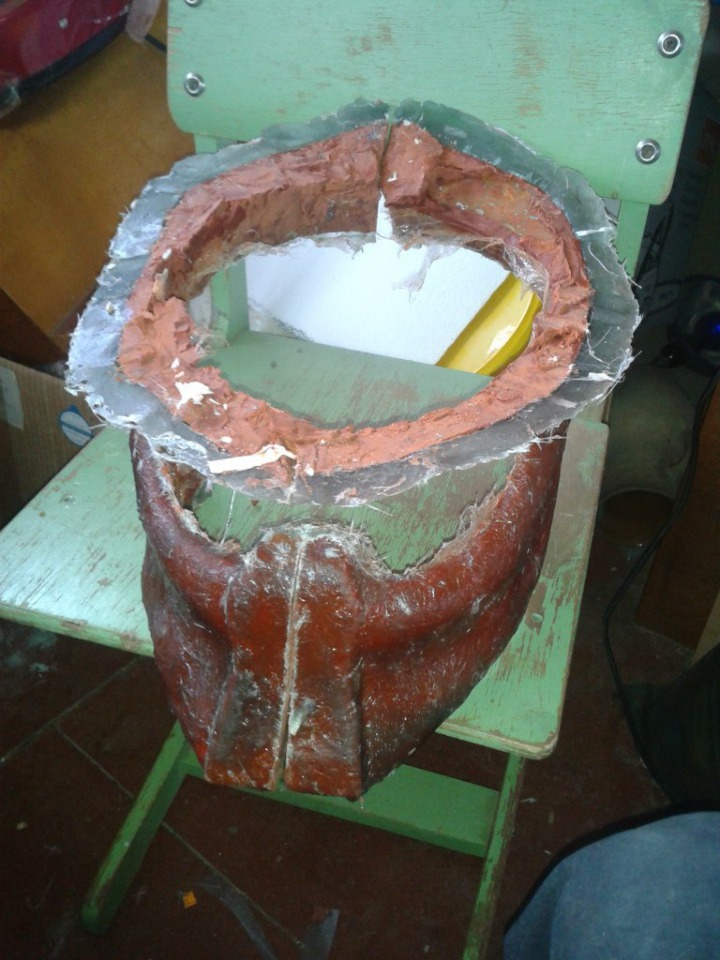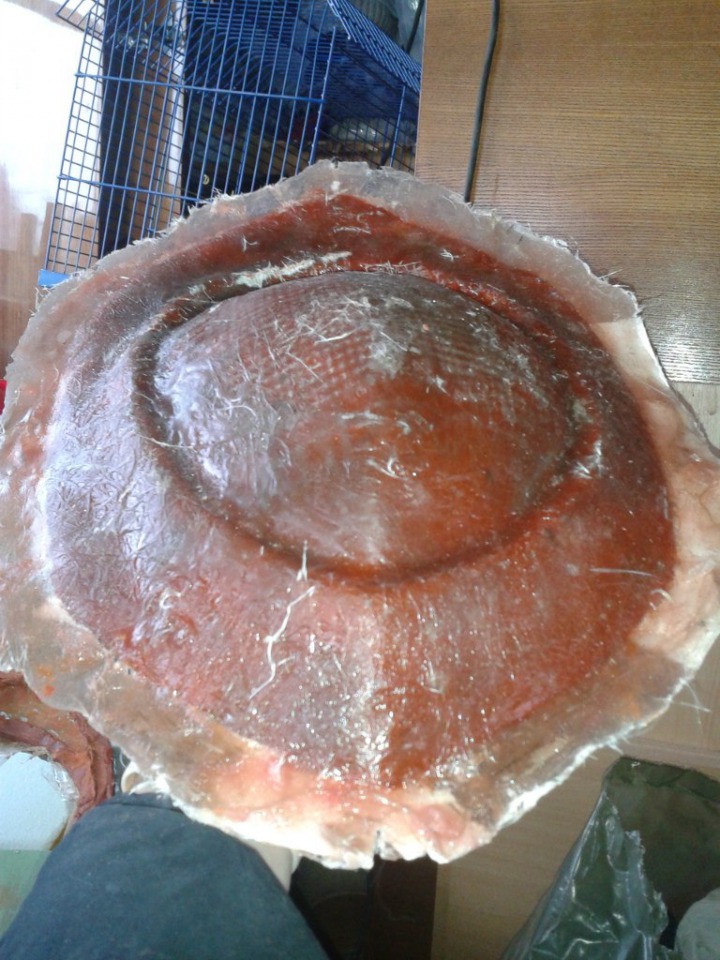 In parallel to all this work - while the layers of the epoxy were drying - the dreadlocks of thick cords were spun.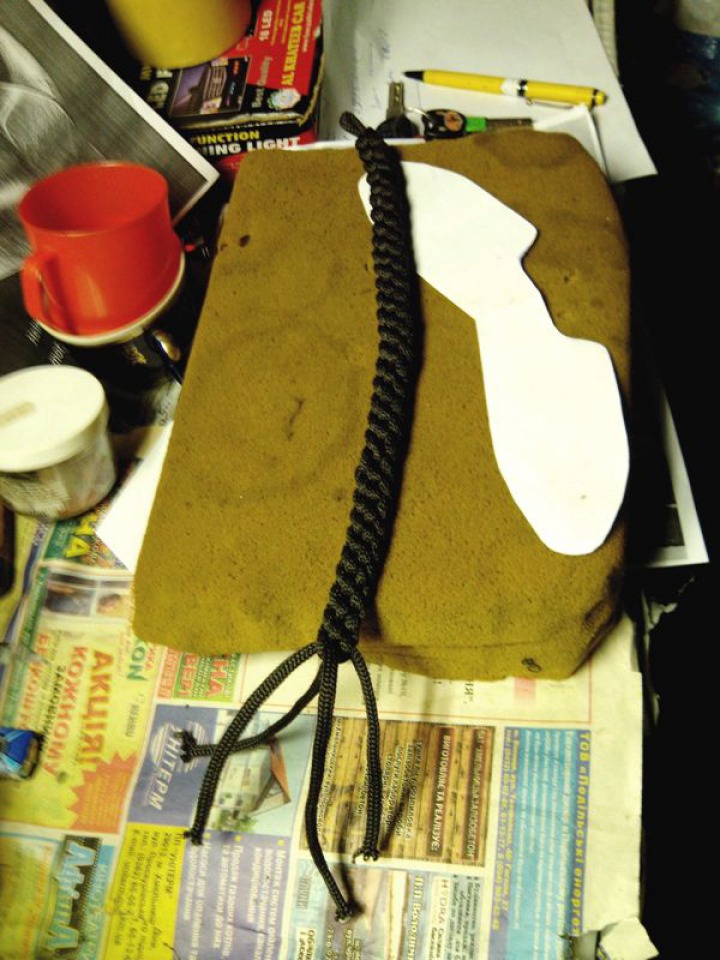 Holes for dreadlocks: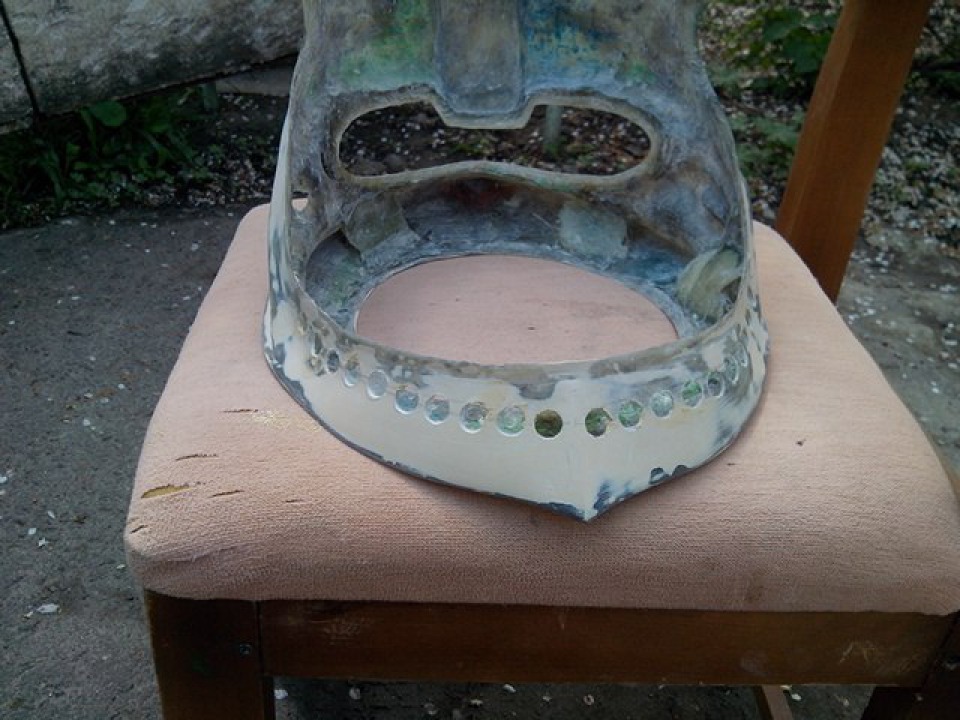 Who hasn't noticed yet, yes, the visor has the form of glasses and is easily removed. You can ride with a black toned visor in the afternoon, and change it to transparent in the evening.
So, the "mask" was spackled, primed, attached to the main helmet, once again spackled and primed: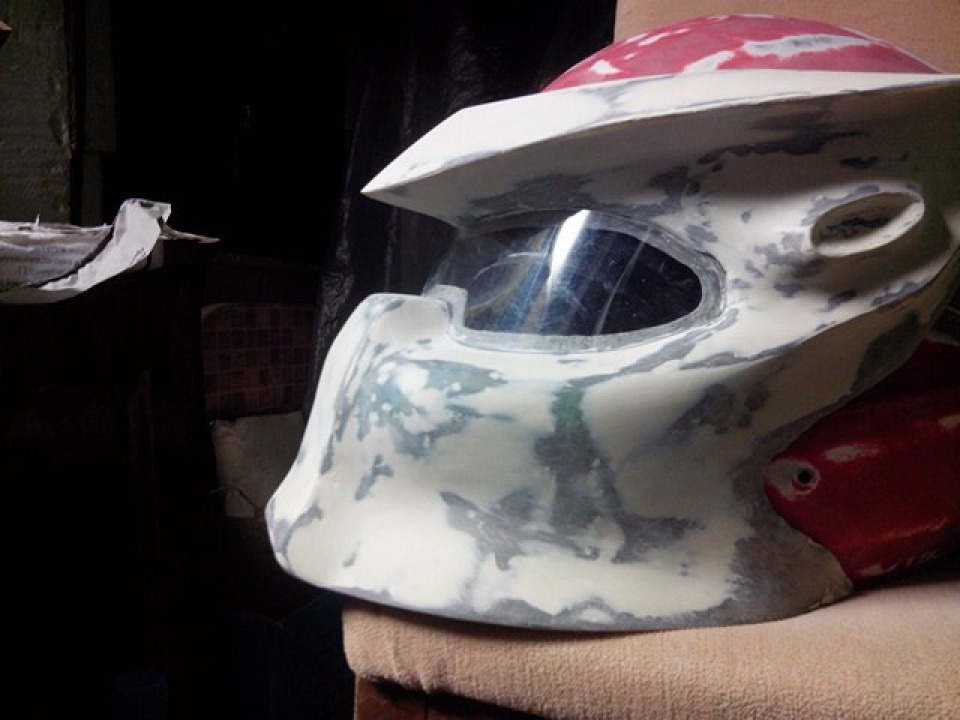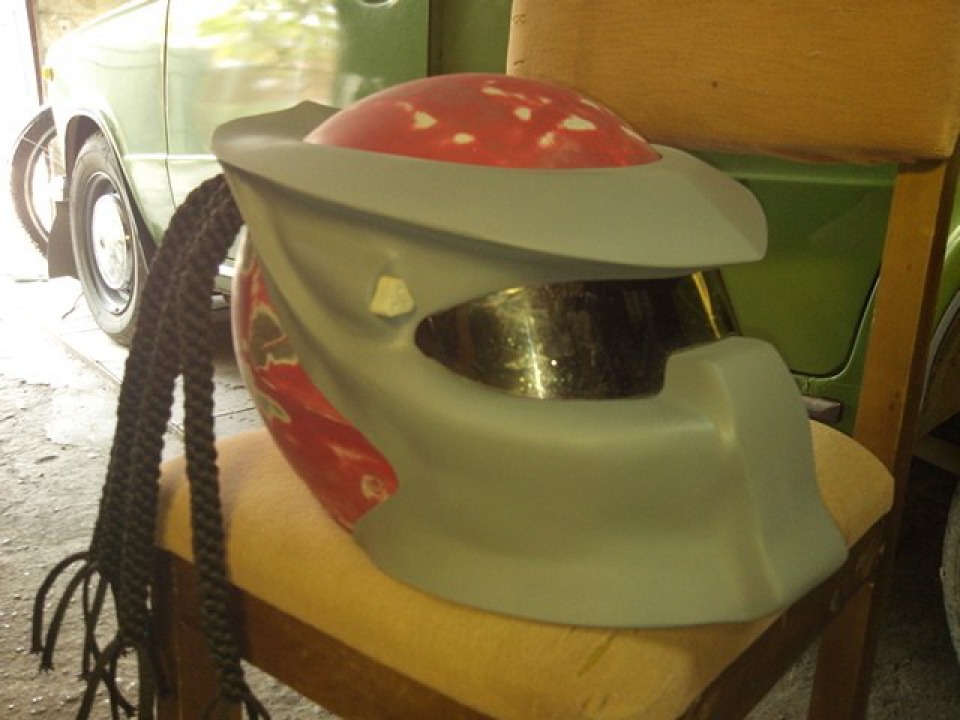 Well, then - the base, airbrushing, lacquering, fixing dreads, sewing insides (only foam was left from the "native" stuffing), inserting mesh for the ventilation holes (yes, ventilation is thought out – a visor do not mist over, air passes over the head; there is an inlet on the underside of the "mask" and an outlet from the back of the helmet), fixing the "lasers" and the switch to them on the chin (all the wires are hidden between the "mask" and the main helmet) ... and of course the photo session and test drive).
Improvised painting section in the garage)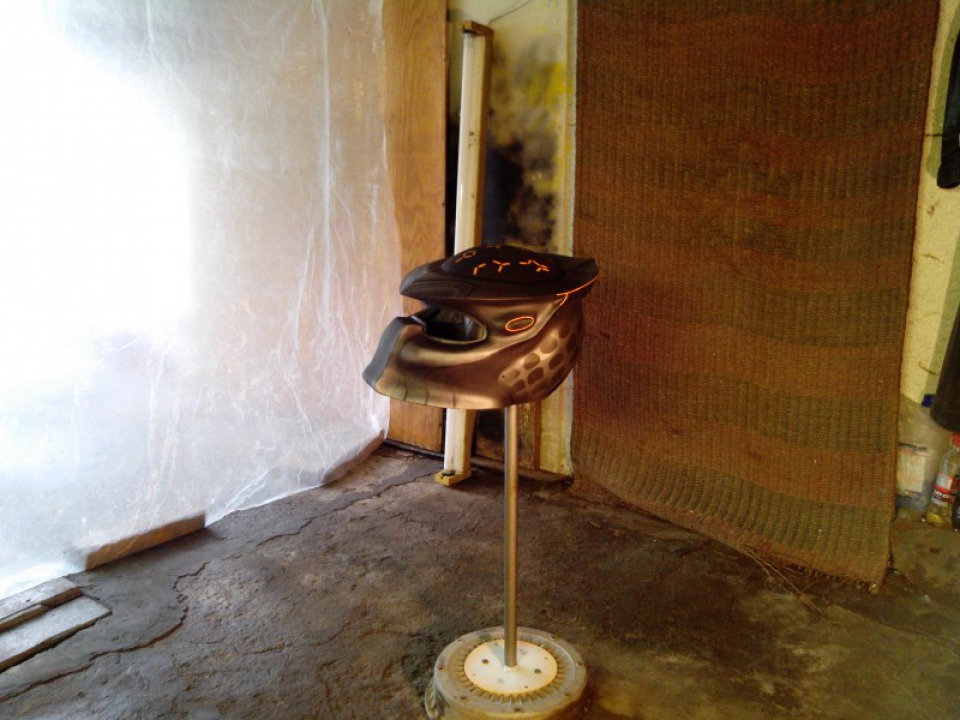 "Lasers"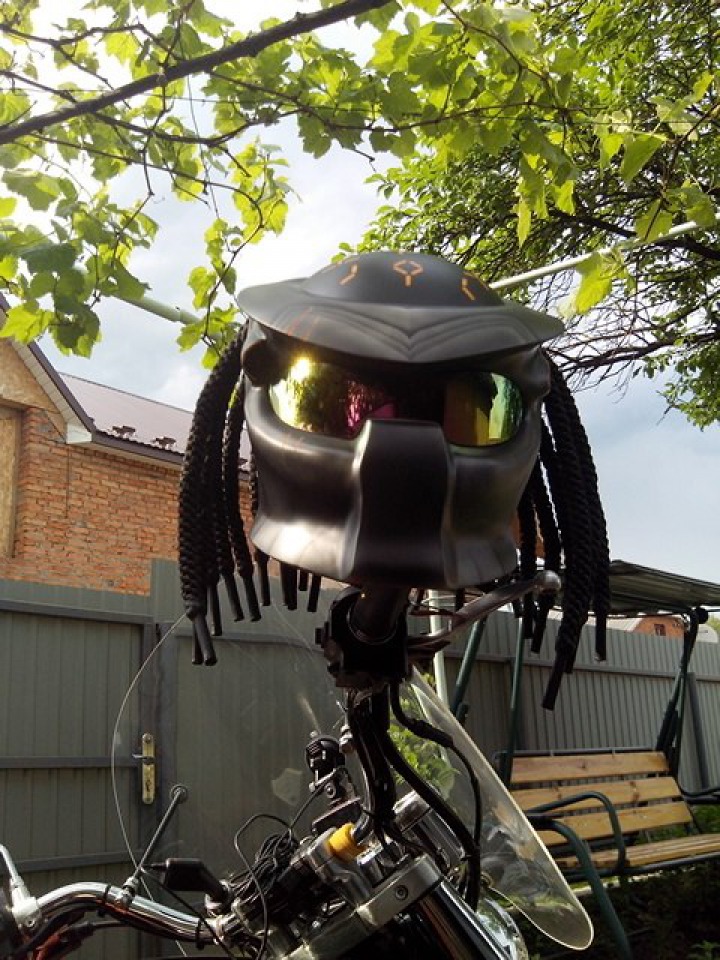 The creator of this masterpiece itself:)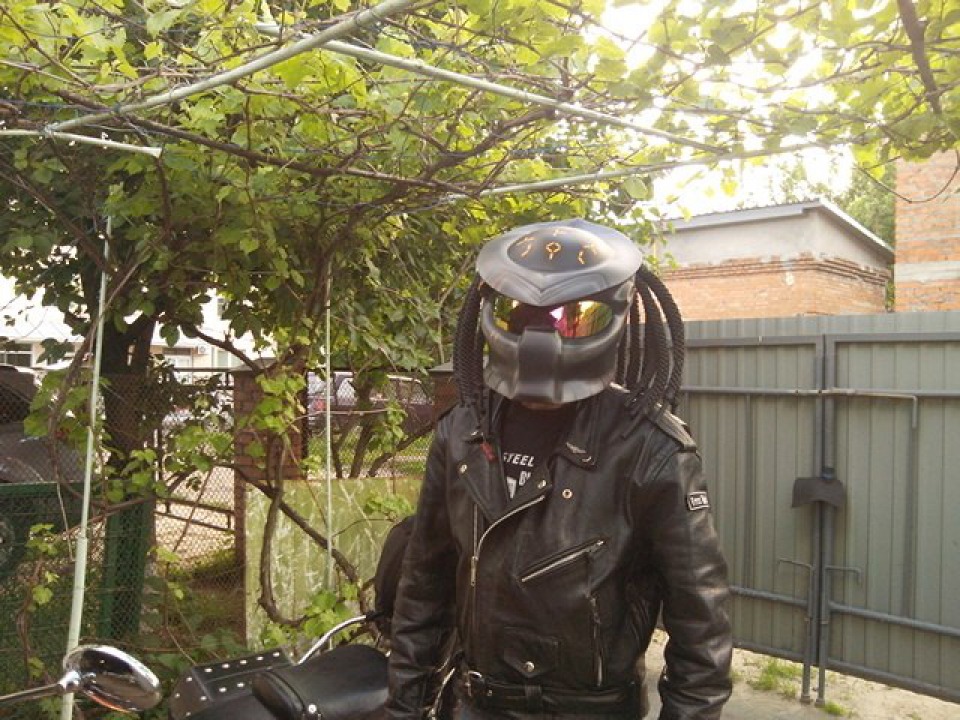 Of course, the impressions after the first ride were remained the most positive! Positive, as you can ride in this helmet! It was made not just to show it off during the opening / the closure of the motor season, but exactly to ride. The view is good, the visor is replaceable, ventilation works. Positive - because people all turned around, admired, whispered, both passengers and motorists.
So, in general, as for me, the result is great!
0


Follow
3.3K