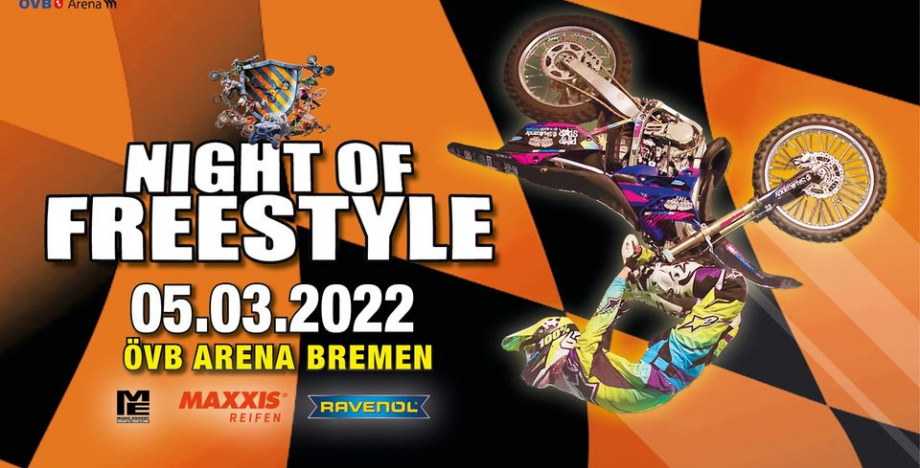 Night of Freestyle Bremen 2022 (official)
Mar 05, 17:00, Sat - Mar 05, 23:00
Germany, Bremen
Halle 7, Findorffstraße 101, 28215 Bremen, Germany
Description
Über 5.000 Fans strömten im Februar 2019 zur Night of Freestyle Super Hero Show in die ÖVB Arena in Bremen um die Fahrer mit den verschiedensten Gefährten über die Rampen springen und flippen zu sehen.
Auch in der Saison 2021/2022 wird die Night of Freestyle erneut auf große Deutschlandtour gehen und das Level von atemberaubenden Stunts und Tricks nochmals erhöhen.
Die Zuschauer dürfen sich weiterhin auf Disziplinen wie Freestyle Motocross, Mountainbike, BMX, Snowmobile, Quads und Buggy freuen, die ihre besten Tricks präsentieren werden.
Who's checked in
Going: 1, Interested: 1
See All
Event by
Organizer:
Me-Events, Music Eggert Veranstaltungstechnik