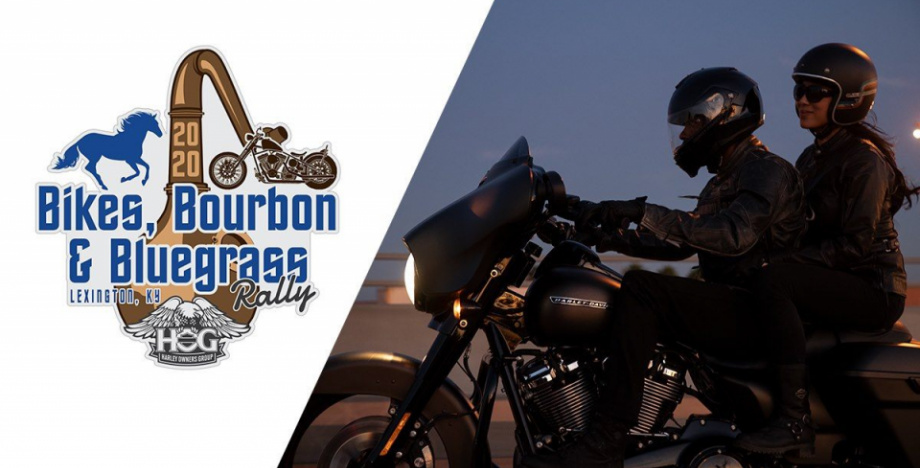 Bikes, Bourbon and Bluegrass HOG Rally
Jun 09, 09:00, Wed - Jun 12, 17:00
United States, KY, Lexington
1957 Bryant Rd, Lexington, KY 40509, USA
Description
The Rally you have been waiting for is officially rescheduled to June 9-12 2021! Same great Rally, just a new date, look forward to seeing you there!
Bikes, Bourbon and Bluegrass H.O.G. Rally will be hosted at Man O'War Harley-Davidson of Lexington. They are located in Lexington, which sits in the heart of Kentucky's Bluegrass Region. They are world famous for thoroughbreds and harness racing at two tracks (Keeneland and Red Mile), bourbon, basketball, Bluegrass music, beautiful women and most of all Southern hospitality. Lexington is also increasingly known for its nightlife, craft beer, coffee shops, historic architecture, and vibrant music and food scenes. The rolling hills, rivers and gorges around Lexington feature some of the richest horse farms in the world, serene natural beauty, frontier and Civil War-era forts and battlefields, and both new and historic distilleries along the Bourbon Trail—all welcoming visitors daily. Lexington is the official Horse Capital of the World, and the nearby Kentucky Horse Park is home to nearly 50 breeds, museums, shows and camping. Man O' War H-D is also the gateway (or end-point) for the numerous HEART of the Dragon rides in Eastern Kentucky, including the EYE of the Dragon through Red River Gorge State Park, and Black Mountain— part of H.O.G.'s top 10 in 20 and 50 rides one nation. We are an hour and a half from Louisville, Cincinnati and Huntington, WV; two hours from Knoxville, TN; and three hours from Nashville. Come see us, Kentucky is Waiting for You!
If you are riding Black Mountain, ask us about the WoodBooger, it is a ride you cannot pass up!
Rally registration is open ➡ https://bit.ly/2HVgHwo
Rally Package Options
- Orange Package - $40, Includes Rally Wristband, commemorative rally T-Shirt, pin and patch. Orange Package registration closes 8/11/20
- Black Package - $30, includes Rally Wristband, pin and patch. Black Package registration closes 9/12/20
Both packages include a great riding adventure!
Stay tuned for more updates!
Who's checked in
Going: 0, Interested: 2
See All
Event by
Organizer:
Bikes, Bourbon & Bluegrass HOG Rally, Harley-Davidson
Web Site:
http://www.manowarhd.com/