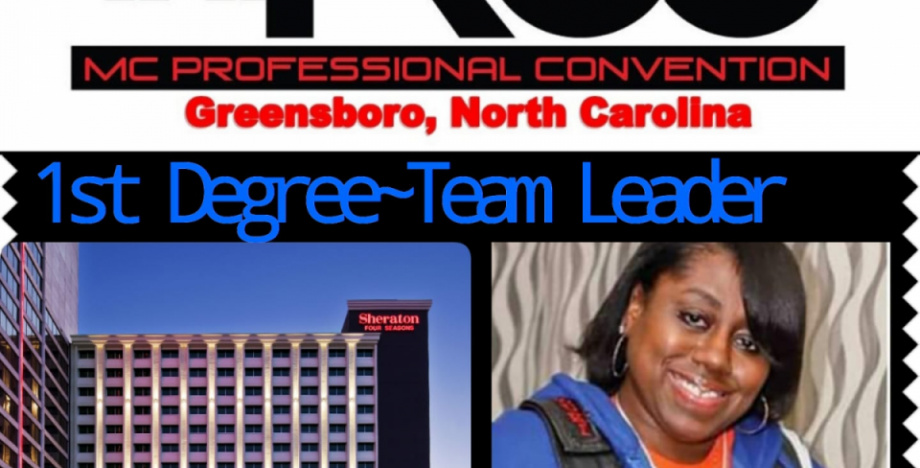 18th Annual MC PROfessional Convention Greensboro NC
Jan 13, 10:00, Thu - Jan 16, 10:00
United States, NC, Greensboro
3121 W Gate City Blvd, Greensboro, NC 27407, USA
Description
18th ANNUAL MC PROfessional Convention 2021 ~ Greensboro NC
??~1st DEGREE~TEAM LEADER, NC~??
PLEASE Select My Name 《1stDegree》As The Team Leader Who Referred You...Just Scroll Down On The Team Leader Referral List⬇️
18th Annual 2022
MC PROfessional Convention
The PROC
January 14TH - 17TH, 2022
www.proconvention.com
Hosted BY
THE MC Professional Convention
AKA
The PROC
Good afternoon PROC Patron the moment you all have been waiting for. The PROC HOTEL INFORMATION.
WE MISSED YOU ALL THIS PAST JANUARY but we are moving full steam ahead and are excited to get together and see everyone after a long Pandemic year.
The "PROC" Host Hotel Is Now Taking Reservations<----
for the 18th Annual 2022 PROC "MC Professional Convention
January 13th - 16th, 2022
The Host Hotel is now taking reservations. This hotel will sell out. We are so ready So IJS, if you want to be in the host hotel, I suggest you book your room NOW. Don't say we didn't warn ya!!!
Reservations for Event will be made by individual attendees — directly with Sheraton Greensboro at Four Seasons reservations online at
https://book.passkey.com/e/50170549
PROConvention our rate ($152 per night).
ROOM RATES
Regular rooms Kings and doubles $152.00
This rate includes Parking. PARKING IS INCLUDED IN RATE
A one night deposit is due at time of booking.
If for whatever reason your payment method gets declined the hotel will immediately cancel the reservation and send an email notification.
So If you do not see the charge within 72 hours please double check on your reservation.
Deposits are nonrefundable if room is not cancelled 30days b4 check in date.
If you havent already purchased your tickets please do so asap.
Remember those of you who purchased ur tickets to attend the 2021 PROC already are set to go. We look forward to another great success PROC with all our PROC FAMILY!!
Event by
Web Site:
https://www.facebook.com/events/170560104202339/