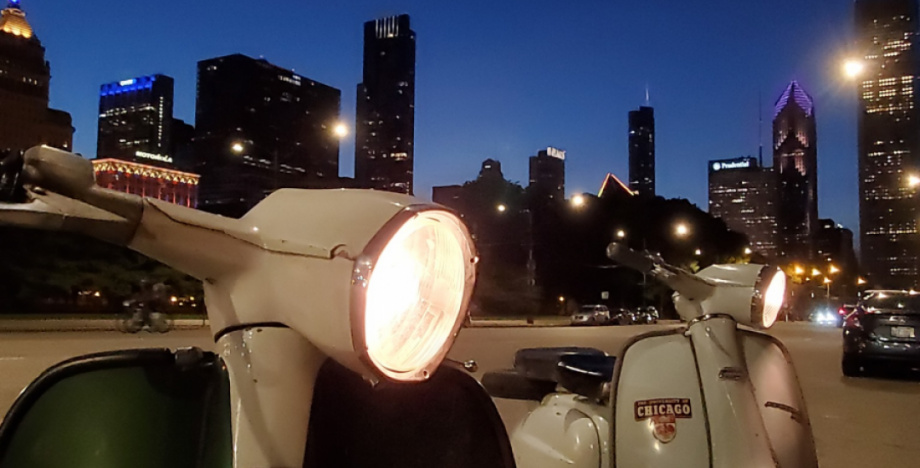 Midwest Classic Scooter Rally 2022: The Windy City Classic
May 13, 19:00, Fri - May 15, 16:00
United States, IL, Chicago
321 S Franklin St, Chicago, IL 60606, USA
Description
Welcome to the Midwest Classic Scooter Rally! For everyone in the midwest looking for a spring event and to celebrate classic and vintage motorscooters and the people who ride them. The inaugural event will be in Chicago, with a different midwestern city/region hosting each year. So get that project completed, rebuild that motor, shine up that pristine restoration, or just kick over that rusty pile that still runs somehow and come join us!
More details to come, but save the date!
What is a classic scooter? Of course we can quibble, but operationally it should have come from the factory as:
1. Metal-bodied
2. Geared (shifts)
3. Step-through design (or derivations thereof)
If you've got a cool modification of a classic scooter (you shoehorned in a different engine, or you've got a Lammy chopper, etc.) bring it!
This is a classic/vintage scooter only event. Everyone is welcome to attend, but only classic/vintage scooters may participate in rides, etc.
Who's checked in
Going: 1, Interested: 1
See All
Event by
Organizer:
Darren Pakravan
Web Site:
https://www.facebook.com/events/1198959023921358/