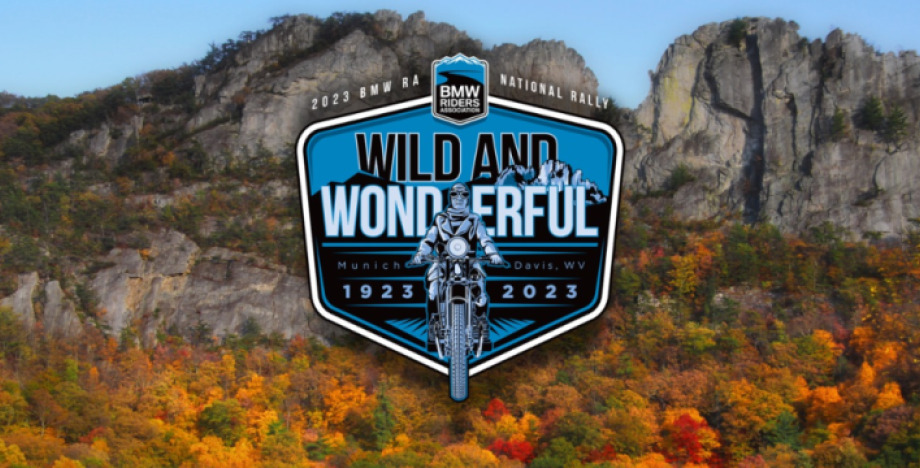 BMW Riders Association 2023 National Rally
Sep 14, 12:00, Thu - Sep 17, 12:00
United States, WV, Davis
230 Main Lodge Rd, Davis, WV 26260, USA
Description
The 2023 BMW Riders Association National Rally will be held in the "Wild and Wonderful" state of West Virginia! Canaan Valley, tucked within the Allegheny Mountains in the northeastern part of the state, is a popular destination for motorcyclists—breathtaking rides are packed with plenty of satisfying curves, relaxing stretches, and beautiful landscapes. Even better, Maryland, Pennsylvania, Washington, DC, and Virginia are all just a short ride away.
Only $60 for members ($70 non-members) through August 15, 2023!
Your rally ticket includes these benefits at the Canaan Valley Resort and Conference Center:— Free on-site tent camping with showers and portable toilets— Free educational presentations by moto-experts and fellow riders— Discount rates for hands-on training led by expert instructors— Access to resort amenities such as the golf course, pool & fitness center, sporting clay range, and multiple on-site restaurants— Saturday evening closing ceremonies with live entertainment— More to come!
Visit our website for more details. Info will be added as speakers, vendors, activities, and other perks are confirmed: bmwra.org/rally23
Event by
Web Site:
https://www.facebook.com/events/767143471513851/