For the 2018 World Superbike season, Ducati will continue to exhibit the Ducati Panigale R superbike, but the upcoming season will be the last for the L-Twin engine, as the Italian firm replaces it with its Panigale R V4.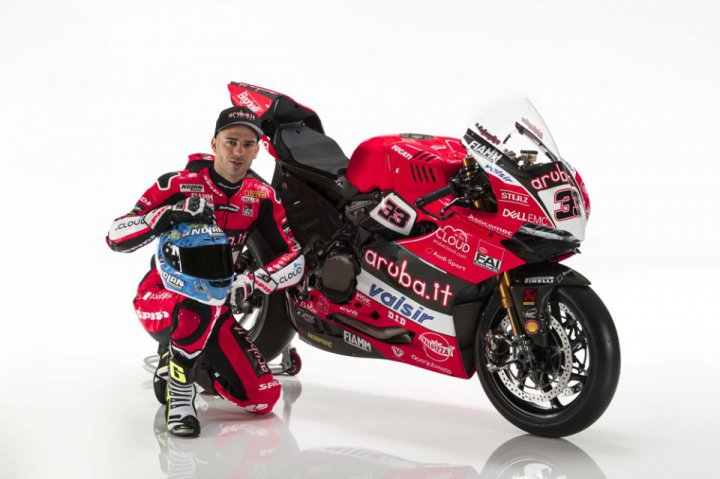 This makes the upcoming season a hallmark occasion for Ducatisti, as the whole era ends… Chaz Davies and Marco Melandri compete with the Superquadro engine for a final time.
Ducati published photos of the racing superbike Ducati Panigale R 2018. There are some interesting differences. Some kind of gills are made on the fuel tank. The rear subframe also differs from stock, with carbon fiber bodywork hiding an aluminum tubular frame, likely made by the folks at Pierobon.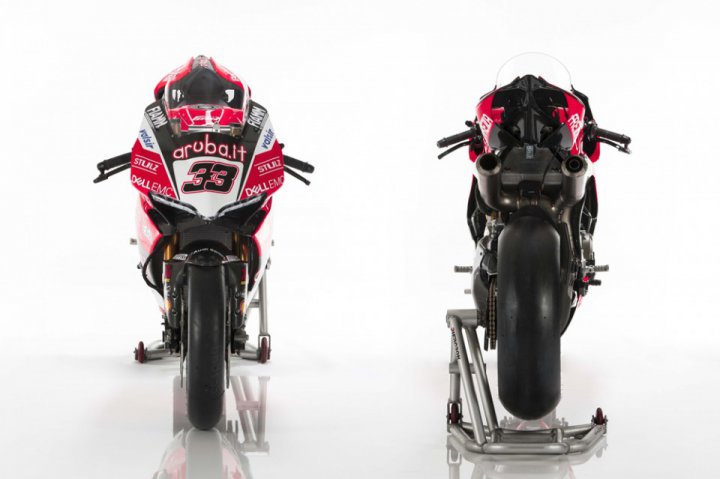 The Melandri motorcycle has a seat with a large step - a solution caused by almost a 12″ height deficit to the very tall Chaz Davies.
The first stage will be held on February 23 at Phillip Island.