There were already many cases of illegal riding, after which the authorities arranged the so called exemplary punishment of the offenders. In these past few days, in Britain, 27-year-old Ben Nelms was sentenced for such an offense.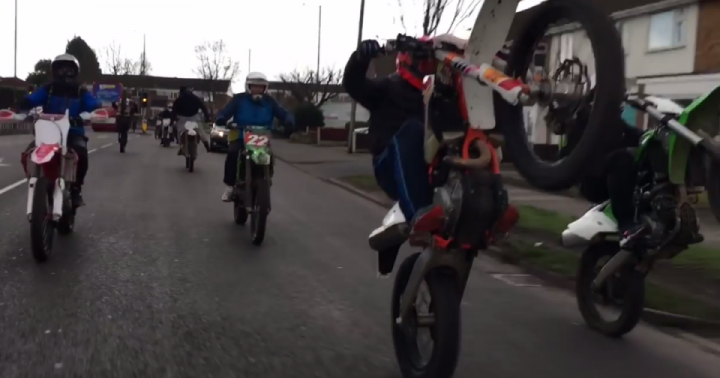 Last year, this guy together with other like-minded people went to Bedford on riding. There was a whole pack - about sixty people, mostly thrill-seekers on dirt bikes and quads. Everyone removed the license plates and went to break the rules. As witnesses later reported, the participants violated traffic rules, were riding on sidewalks and frightened pedestrians. As a result of investigative activities, firstly only one participant was found, and then the other Bedford troublemaker was arrested, who recently was sentenced to 15 months in prison and disqualified from riding a motorcycle for 18 months.
Join the community of motorcycles and people
Moto Riders Universe app is the best way to stay informed about what's going on in the moto community — whether it's finding a good news, planning a local event, or sharing safety tips. There are so many ways our moto-buddies can help you, just use this easy way to connect with them.