This year four-time world champions Stefan Dörflinger and Jorge Martinezwill be inducted as MotoGP Legends.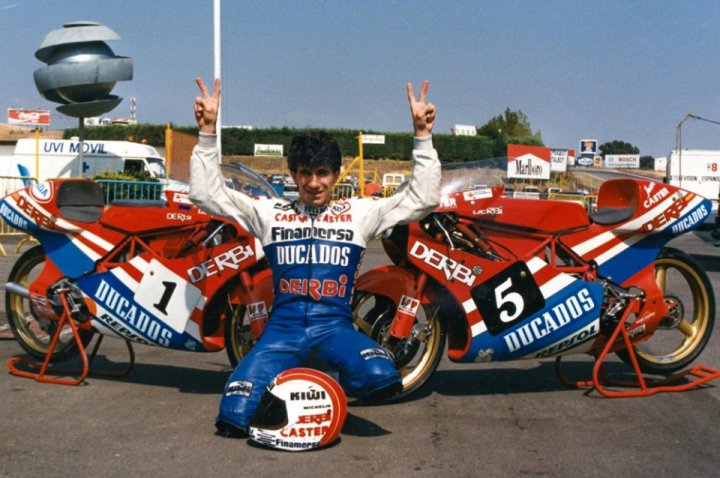 Stefan Dörflingerwon the GP50 championships in 1982 and 1983, before becoming the first-ever GP80 1984 champion andthen again in 1985. Dörflinger will visit the Grand Prixat the German round (July 5-7) at Sachsenring, where he will receive this prestigious award.
Jorge "Aspar" Martinez became famousfor three GP80 championshipsbetween 19860 and 1988 plusthe 125cc title in 1988. He will receive the same honor at the 2019 Grand Prix in Valencia (November 15-17).
"I was a little shocked after I heard the newsthat I would become a MotoGP legend,"Dörflinger said. "I was very pleased, and very proud to join a group of such great names. When I was racing, my favorite number was the number one. Only champions can have it, and I was given such an opportunity four times."
Last week, the Valencian town of Alziracelebrated the 40th anniversary of Jorge Martinez in motorsport. Currently Aspar is managing his own team.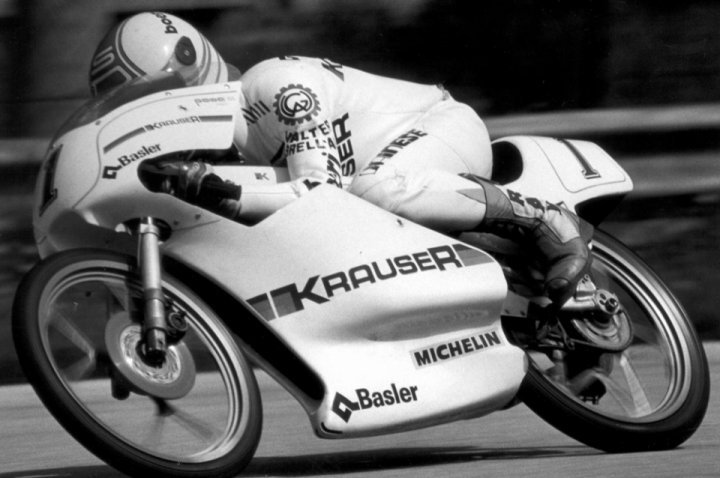 "I am really happy,"Aspar said. "It was a huge surprise when Carmelo Ezpeleta called meto tell me I was to be named a MotoGP Legend. The news was emotional becauseit puts me into a group of the greatest riders.In addition, it's the 40th anniversaryof my first race. So it's a lot of good news and great memories."
Join the community of motorcycles and people
Moto Riders Universe app is the best way to stay informed about what's going on in the moto community — whether it's finding a good news, planning a local event, or sharing safety tips. There are so many ways our moto-buddies can help you, just use this easy way to connect with them.