A recent study found riding a motorcycle can provide many physical and mental health benefits. Funded by Harley-Davidson and performed by three researchers at UCLA, the study was made up of 50 male and female riders across a wide age spectrum. The riders had experience ranging from a few years to their entire adult lives. The study provided the following insight into the neuroscience of how riding affects the rider: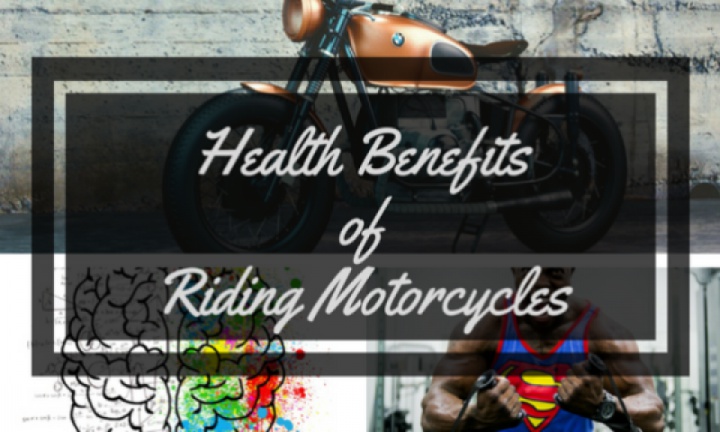 Data Collection
All the participants wore a cap covered in electrodes. This device was used to measure their brain waves while they were riding a motorcycle, driving a car and resting. Their hormone levels were also tracked before, during and after each of these things.
The signal produced by brain activity is only equal to one millionth of the power of a regular AA battery. It can be hard enough to collect this data inside of a controlled laboratory, much less out on the open road. Adjusting the cap to ensure all of the electrodes made a solid connection was a delicate process that sometimes took up to 40 minutes. But the end results proved to be worth the effort.
The Findings
For the test ride, the riders were sent on semi-rural roads in two different locations. They encountered other traffic during their rides, but it was not anything overwhelming. Researchers found the 20-minute motorcycle rides increased the riders' heart rates by 11% and their adrenaline levels by 27%. These values are similar to what would be experienced when performing light exercise. They also noted there was a 28% decrease in cortisol and other biomarkers of stress.
Going on the ride stimulated the participants' alertness, much like a cup of coffee. But what was particularly interesting is that their sensory focus was enhanced more while riding than when they were driving. This helped keep them highly aware of what was going on around them on the road. Riders often discuss how their troubles seem to slip away when they're out riding. While these positive impacts have been noted for a long time, this study is likely the first attempt to quantify these health effects.
At the end of the day, riding a motorcycle proved to be good for your physical health, mental health, and stress levels – so ride on!
Source: Harley-Davidson Motor Company.,Photo:themotobuddies.