The BMF has supported Calderdale Council's decision to allow motorcycles and scooters to use bus lanes across its region. Calderdale joins Sheffield, York and Bristol, plus many other towns and cities across the UK, which already allow powered two-wheelers into bus lanes. The Council, whose area includes Halifax, Brighouse and Sowerbybridge, took the decision after a study of bus lane use was commissioned by West Yorkshire Combined Authority, which recommended that bikes be allowed to use bus lanes across the region.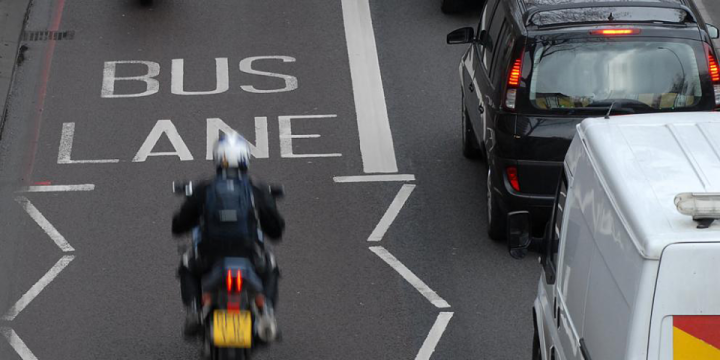 The Council's Cabinet Member for Regeneration and Strategy, & Cllr Jane Scullion, said: "By allowing powered two-wheelers such as motorcycles to use bus lanes across the borough, we hope to encourage a shift away from&
car use and reduce congestion as well as carbon emissions. The change also has safety benefits for riders. We're introducing this change using guidance from regional studies and following similar initiatives in towns and cities across the country."
Cllr Amanda Parsons-Hulse, Chair of the Transport Scrutiny for the Authority, added that "over 70%" of UK councils now allow bikes in bus lanes."
However, this still isn't national policy, and the final decision is left to local authorities. A petition asking for a national green light to bikes in bus lanes was rejected by the Government in 2017, something confirmed by Rachel McClean MP in an answer to a written question in July 2020. She said: "Local traffic authorities already have powers to allow motorcycles to use bus lanes in their areas…It is for them to decide what is appropriate for roads in their area."
So, thumbs up to Calderdale Council, but don't assume that you can use bus lanes, wherever you ride.
"Great news, the more bus lane access for riders, the better. Just make sure you keep an eye on the signage, I still remember some horror stories from London Boroughs, where riders got caught out moving into TfL Red routes." said BMF Chair Jim Freeman.
Words by Peter Henshaw
Sourse: britishmotorcyclists