The K750 must be the most impressive-looking sports bike to have emerged from China so far. If it had a Ducati or Honda badge, it would be getting championed for moving away from the bikes dominating the market at present. With bodywork that blends seamlessly into the fuel tank, a neatly integrated, belly-mounted exhaust and the choice of either a conventional or single-sided swingarm, it's a bike that deserves more than just a second look!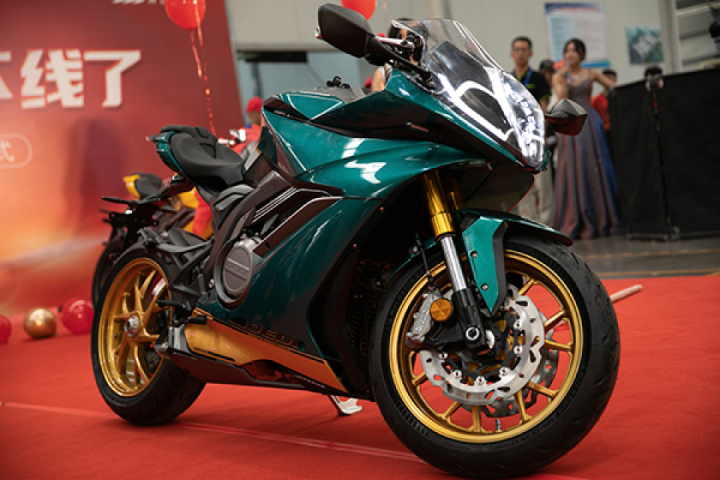 The chassis is a diecast magnesium alloy twin-spar design carrying a 730 cc parallel twin engine, making 60 kW (80.5 hp) and 70 Nm (51.6 lb-ft) of torque. It's the same engine that features in some of Jedi's other models, but tuned for extra performance. The whole bike was created with the assistance of Suter in Switzerland, and the frame - a single, seamless casting - weighs only 9.3 kg.
KYB fully adjustable upside-down forks, a rising-rate, adjustable shock from the same brand, a multi- faceted headlight, TFT dash with Bluetooth connectivity, Brembo brakes and name-brand tyres set it aside from more generic Chinese offerings - Pirellis and Michelins are options. The bike is to be made in a 113-acre factory site where there is already a 35,000 sq m factory, with plans to expand it to 85,000 sq m.
In the future, Jedi plans to add more 'K' series sports models to its range, including 300 cc and 500 cc machines, as well as other bikes using the same platform, and there are already indications that the company has its sights set on markets outside China as it expands further.