100-year-old grandmother Datha first rode a motorcycle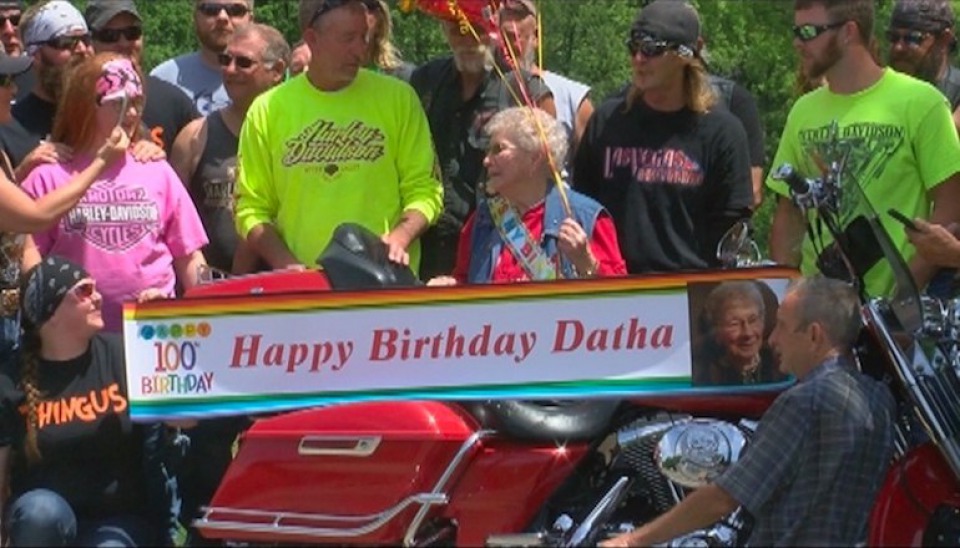 Is it a good idea to celebrate the 100th Birthday in the saddle of a motorcycle? A great solution, even if it's a passenger seat. The grandson decided to give his grandmother an improvised trip on a motorcycle, along with several dozen bikers.
Datha Roberts was about to turn 100 and had never ridden a motorcycle.
"She informed me she had never ridden a motorcycle, and she would like to sometime before she passes on," explains Roberts' grandson, Troy.
Troy decided to give his grandmother a present for the anniversary. He arranged to ride her on a big cruiser. Originally Troy only mentioned the ride to a couple buddies, however word got around on social media and before he knew it, approximately 50 other bikers had opted to show up and take part in the birthday ride.
"I was just overwhelmed with everything. I expected a little thing and not a big thing," stated Roberts.
Grandmother is great, as in her 100 years she has found the strength, courage and desire to ride on two wheels.
"She'll always remember this, it'll be a very special day for her," Troy said.
"I'm ready to do it again," says Roberts.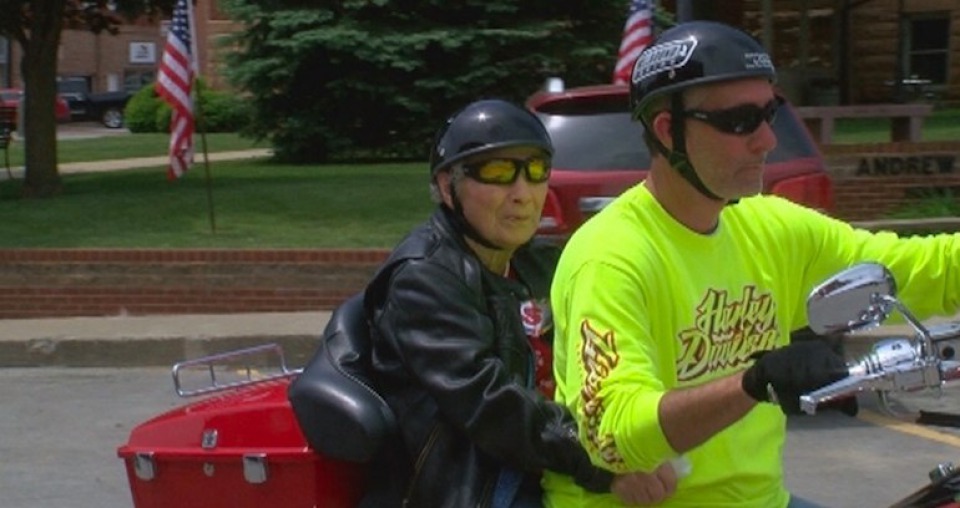 1


Follow
2.1K