Her first oil change under my ownership.
When I first got Gertie she had 3000 miles on her. Her previous owner was also her first, now mind you she's 18 years old and that's low for a bike her age. her tires were dry rotted and cracked to hell so my first priority was to get new tires. I've made other adjustments to her , mostly cosmetic and in the short 4 months I've had her I put on 3600 miles so I said time to change the oil. 😡 most frustrating experience I've had in my life as far as bikes go. The oil plug was torqued so tight it must have never been used since the factory. Same with the filter (I put on a WIX) the oil was black as hell so it might also be the original oil.
She's never given me a hard time and I can't picture her just sitting in a garage rotting away. These machines we love so dear that they become extensions of our families and also ourselves were made to be ridden just as we were born to ride.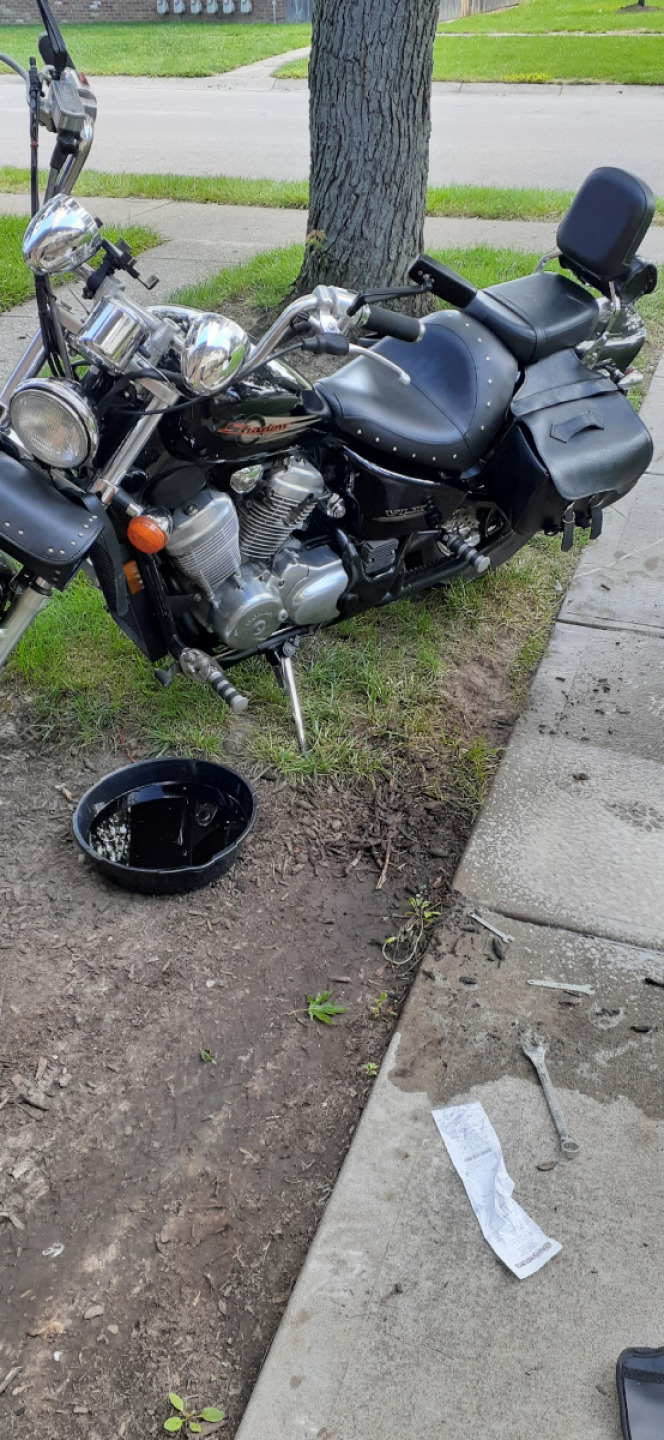 1


Follow
2.1K