EJ Potter's Jet Trike in 1972
Back in the 1960's and 1970's EJ Potter was known as "The Michigan Madman" because of his long line of "Widowmaker" motorcycles that were powered by V-8 car engines! He was quite the fabricator.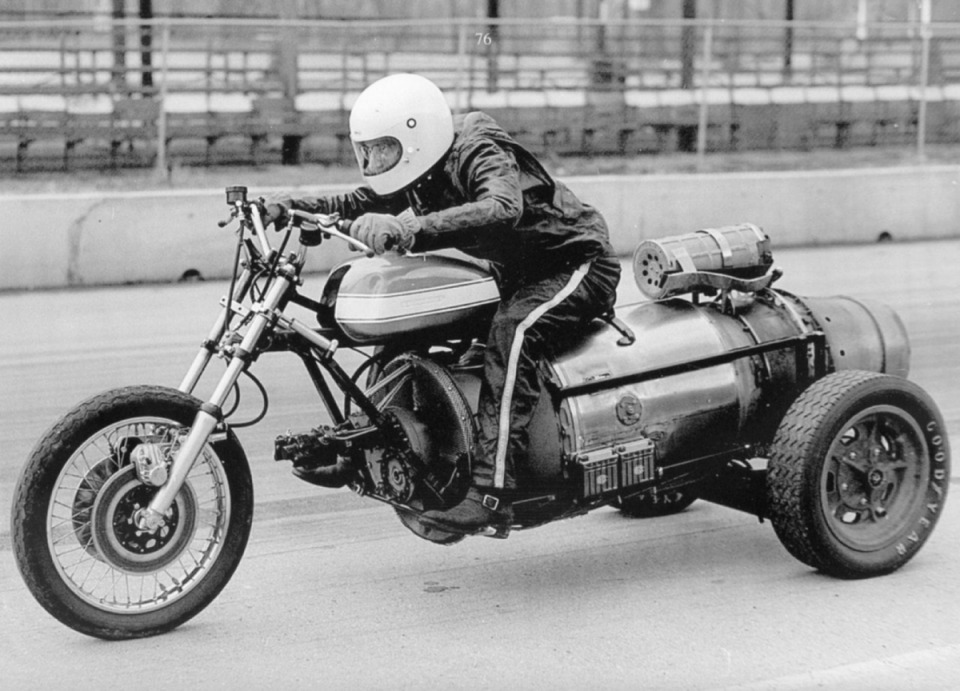 This attempt at a Jet powered Trike designed to run on the drag strip did nothing to help him shed that "Madman" moniker. This Trike was powered by a Fairchild J-44 Jet engine. It is shown the weekend of its debut at Lakeland, Florida back in 1972. It was not real successful. Yes, the Trike crashed. EJ Potter lived to race another day, with another of his many wild creations.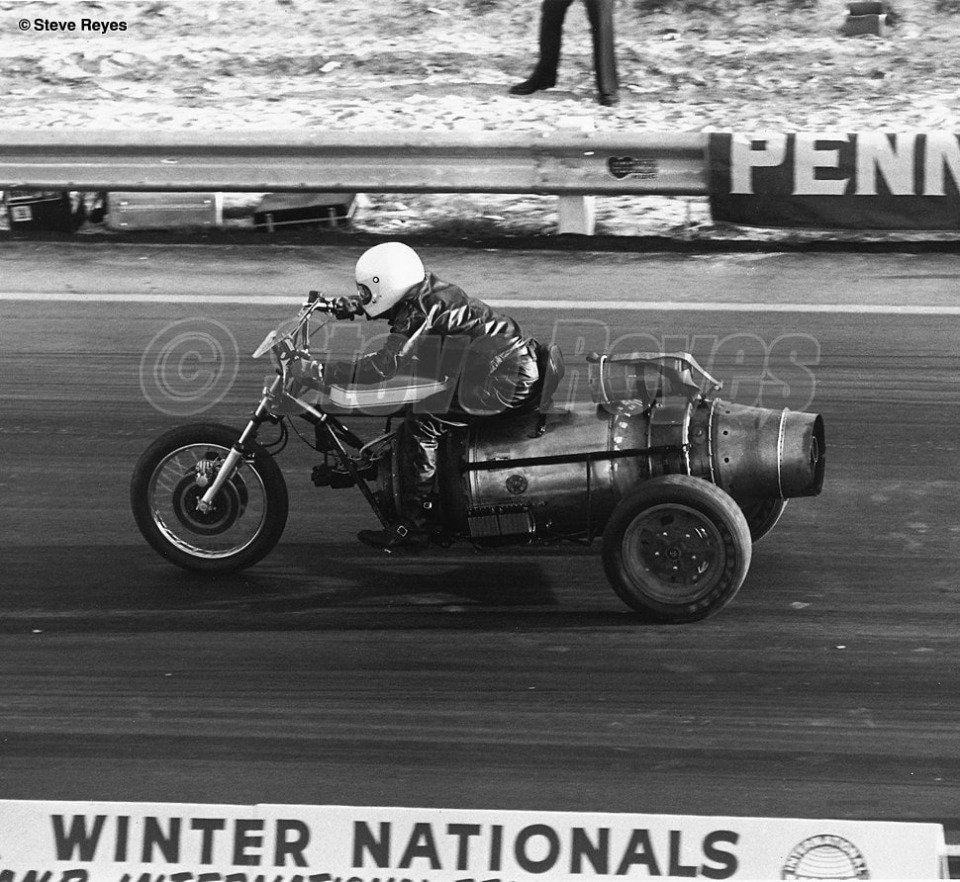 #v8 #dragracing #trike #madman #widowmaker
0


Follow
2.5K