Supercharged Harley V-Rod from Kiev
FEW HARLEY-DAVIDSON MODELS can boast the same cult following as the V-Rod. With a Porsche-designed motor and muscle bike styling, it was a bold move from the Motor Co. that paid off—mostly because it was unlike any other Harley. And it's been missed by many ever since it was axed.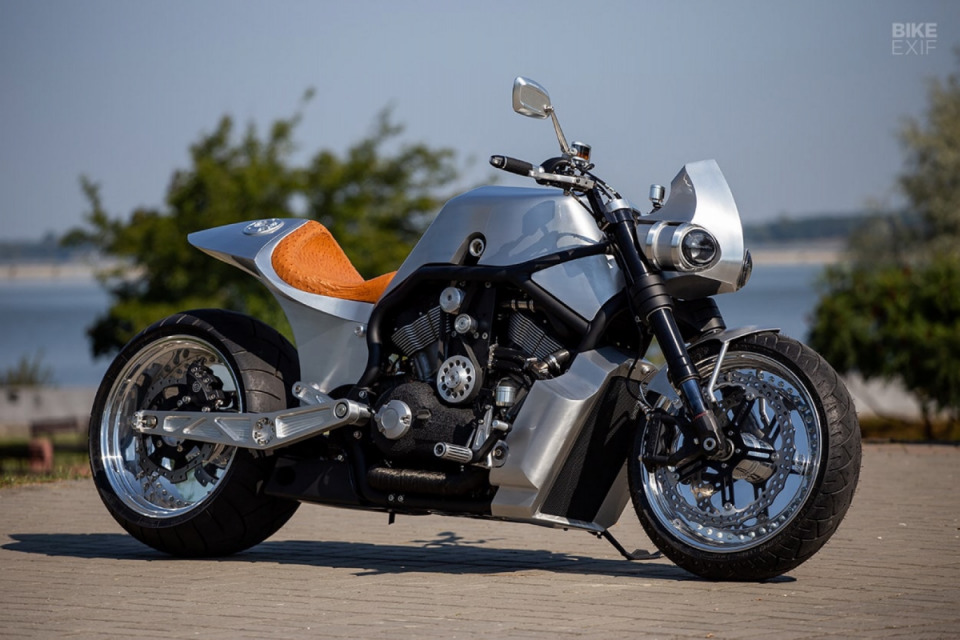 Most custom V-Rod customs are low-slung 'bad boy' clichés with fat rear tires. But this bug-eyed alien from Custom Culture in Kyiv, Ukraine uses a far more interesting recipe. Wrapped in aluminum bodywork and hopped up with a supercharger, it looks totally bonkers.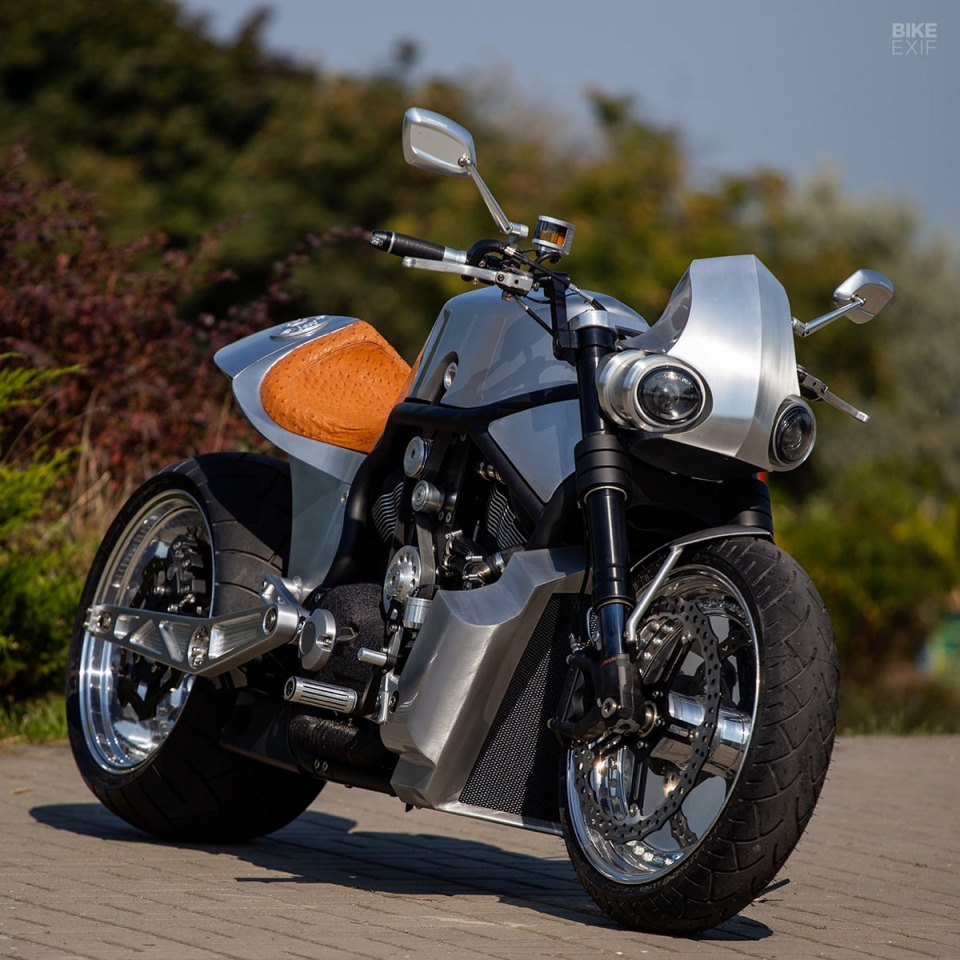 Custom Culture is a motorcycle, parts and apparel shop with a big love for American V-twins. They have a custom workshop too, helmed by Taras Sabibin, and they built this V-Rod for one of their clients.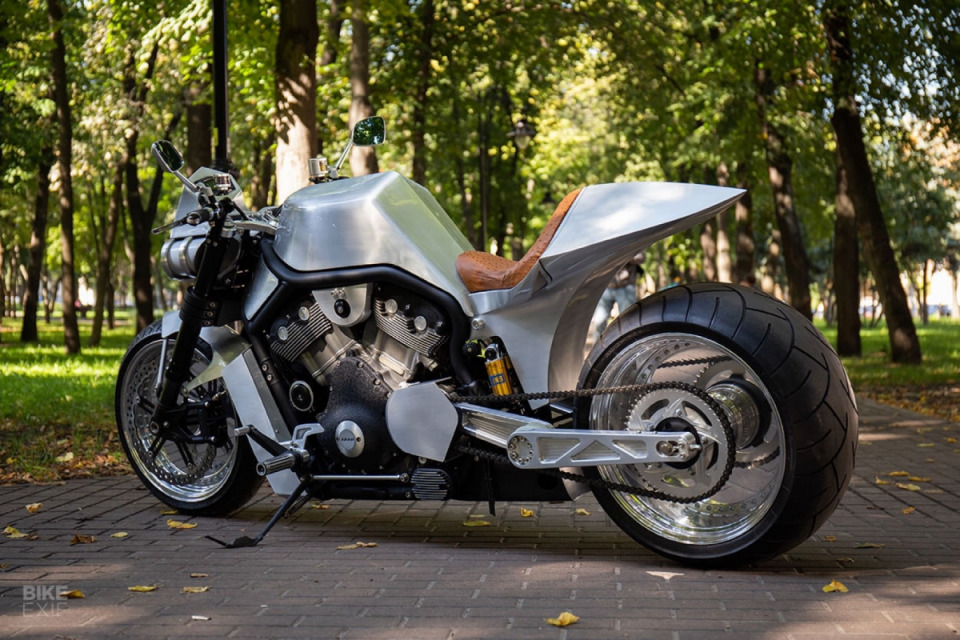 Don't let its otherworldly exterior fool you though—this Harley-Davidson is way more than just a styling exercise. Lurking under the hood is a 1,318 cc engine upgrade, complete with reinforced connection rods, forged pistons and honed cylinders.
Those pulleys you see on the right side of the motor are part of a custom belt-driven supercharger system. This encroaches on the space where the stock water pump usually lives, so Custom Culture installed a new electronic water pump behind the radiator.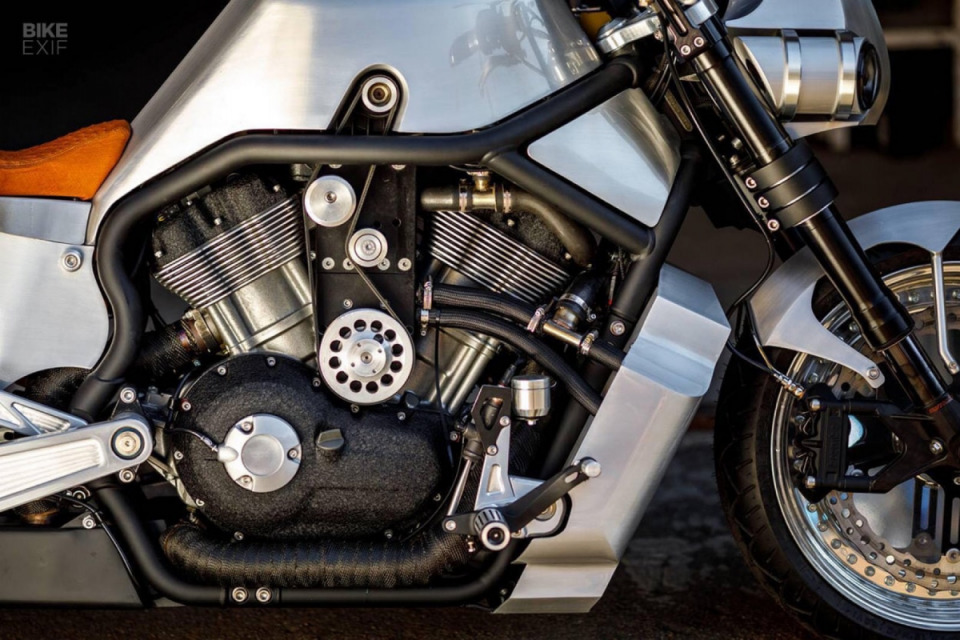 The crew also redesigned the intake, added a chain conversion, and installed a Thunder Max ECU to tune the bike. They haven't quoted any output figures yet, but considering the V-Rod's Revolution motor makes 115 hp in stock form, it's probably a healthy number.
Custom Culture upgraded the V-Rod's running gear too. Up front are the upside-down Marzocchi forks, and twin Brembo brakes, from an MV Agusta F4. The brakes have been blacked-out and kitted with Arlen Ness discs. Out back is a new CNC-machined swingarm, hooked up to an Öhlins shock.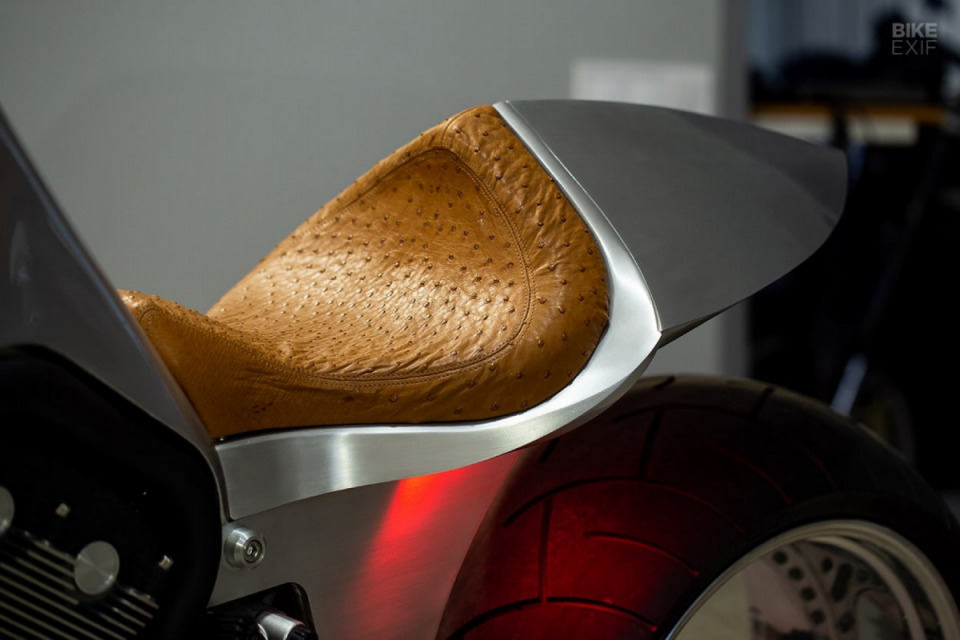 The solid wheels are from Rick's Wheels in the US, but they've been modified to fit this particular build, with custom hubs, axles and spacers. They're wrapped in Metzeler ME 880 Marathon tires, measuring 130×18 up front, and a whopping 300×18 at the rear.
All of the V-Rod's bodywork's has made way for a full complement of hand-formed aluminum parts.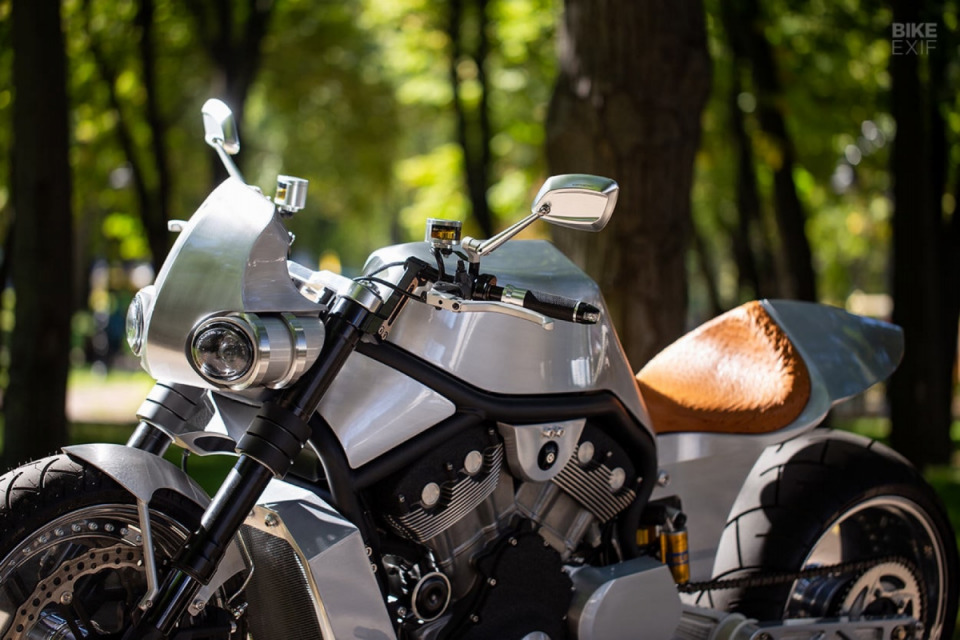 The set includes a new headlight nacelle that wraps around two projectors out front, and houses a Koso speedo up top. The cockpit also includes raised clip-ons, minimal switchgear, and Rizoma mirrors, reservoirs, grips and bar-end turn signals.
The 'tank' is just a shell that covers the V-Rod's working bits. Fuel's held out back, in a one-piece tail and seat unit that doubles as a reservoir. A pair of custom-made taillights are tucked into its rear contours, with a layer of ostrich leather on the seat offering some contrast.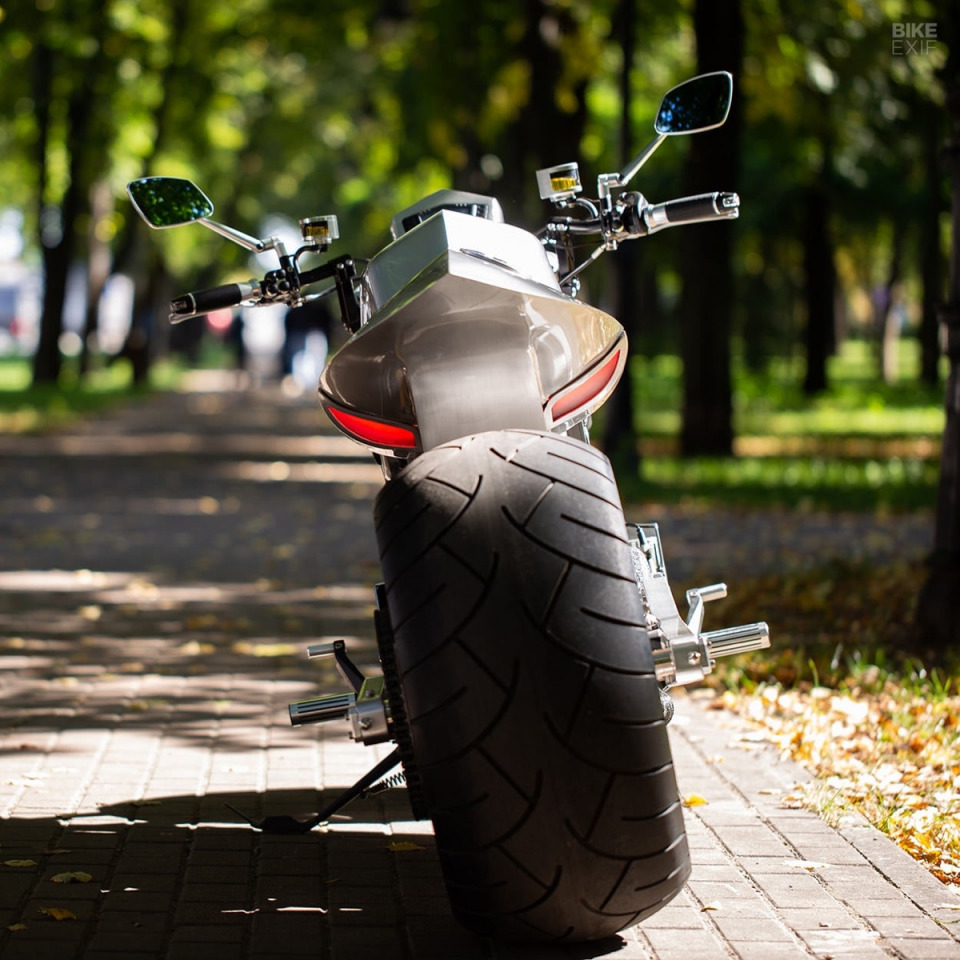 Other bits include a custom fender and radiator guard, an ignition panel on the left of the motor, and new foot controls. There's also a stealthy box exhaust lurking underneath the bike.
When you consider that a stock V-Rod has plenty of power out the crate, an overbore and a supercharger sound like total overkill. But Custom Culture's mix of peculiar styling and outrageous engineering is right on the money.
This one's sure to bend necks—and stretch arms.
Credit: https://www.bikeexif.com/custom-harley-v-rod
0


Follow
1.8K