The Van Buren girls rode 5500 miles across the USA in 1916 on Indian motorcycle
In 1929, Vivian Bales rode her 1929 HarleyDavidson for 78 days and 5,000 miles across the country. She told the papers her motorcycle was a "key to the whole United States.
Vivian Bales was the first motorcycle cover girl and was known for several long distance motorcycle rides around the US, (before most of the roads were paved) in the 1920s and 1930s.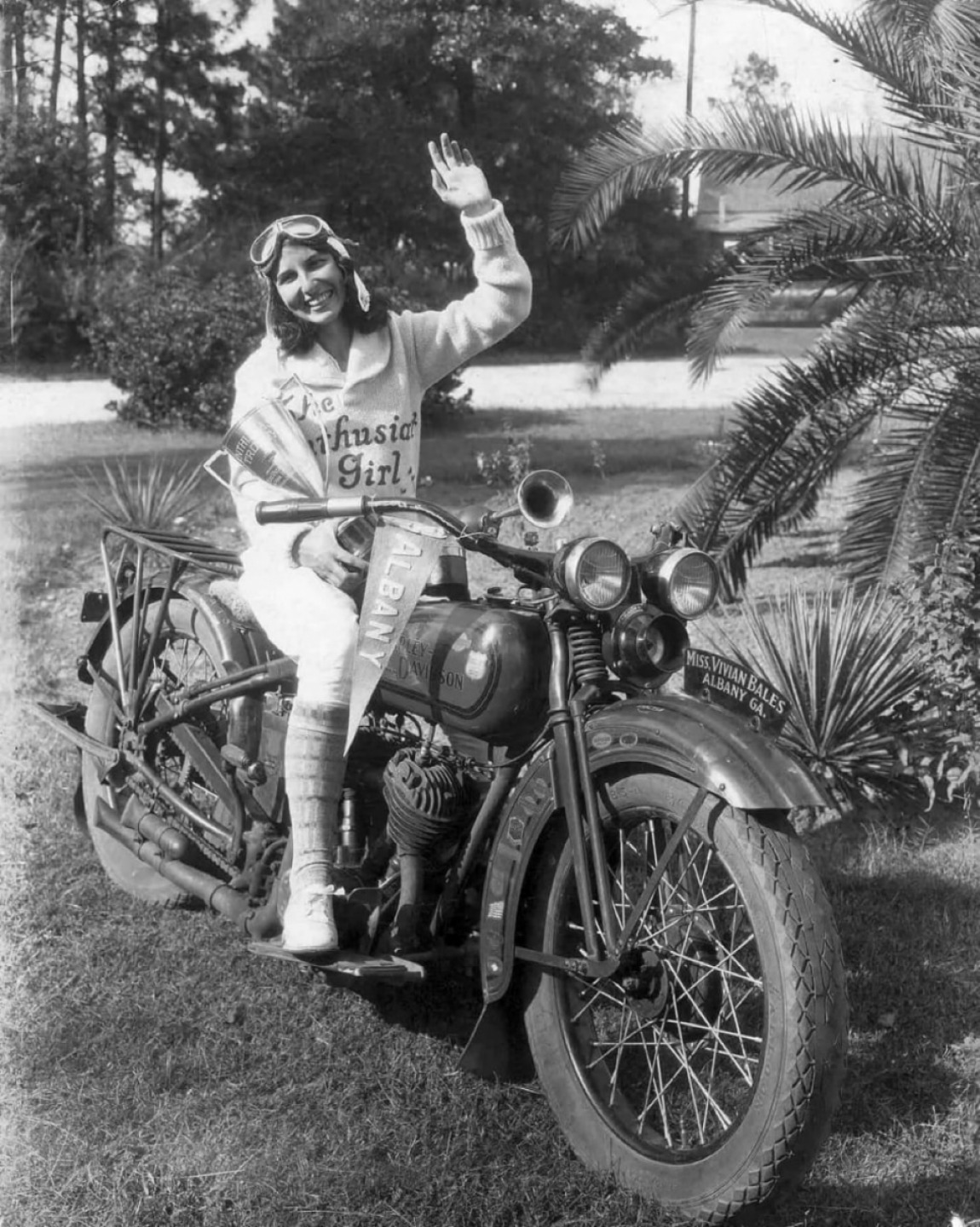 1


Follow
1.1K