The Target Run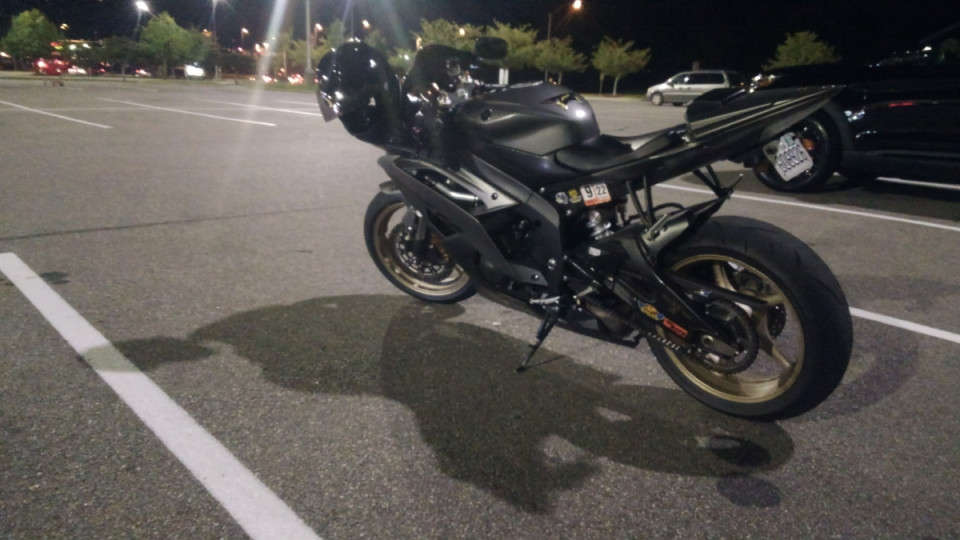 I needed something from a store called Target. My hometown doesn't have one of those, so it's always a small road trip when I want/need to go there.
I generally have three options. I can cut down into North Carolina and go to the Triad cities (Greensboro, Winston-Salem, High Point), but that doesn't make for an exciting ride unless I can get away with running 140+ the whole way.
I can go to Danville which is probably closer than any of my other options, but I never really have any desire to go to that city. There's no scenery there or on the way, plus I have the same problem with the route as I do with the route to North Carolina. The roads are too straight for my superbike.
Then there's Roanoke... Curves, hills, hollows, and finally an urban freeway once I arrive in the actual city, not to mention the scenic views of the blue ridge mountains in the nearby distance all along the way. And I don't have to make my bike fly for a run to this city to feel good, so this is usually where I prefer to go. Plus it's been a few weeks since I got to ride. It felt good.
0


Follow
76