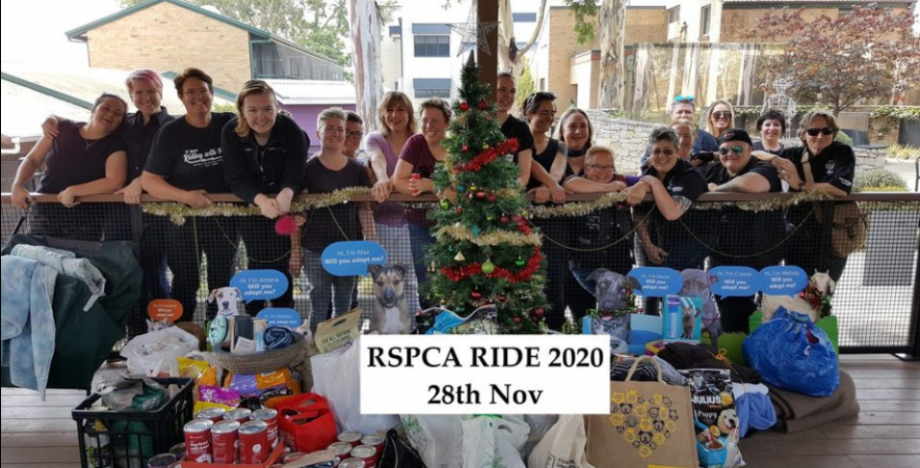 Dykes on Bikes RSPCA Xmas Ride 2020
2020, Sat, Nov 28, 09:00 - 12:00
Australia, Heard Island and McDonald Islands (general), State of New South Wales
201 Rookwood Rd, Chullora NSW 2190, Australia
Description
Every year Dykes on Bikes gathers up toys, blankets, food and medicine for our lovely four-legged friends at the RSPCA in Yagoona. Join us as we ride to donate the goodies and say hello to the lovely animals who are yet to find a family to love them.
You may even be tempted to adopt one yourself.
We'll be leaving from Stanmore McDonalds at 9.15am. The second meeting point will be the big car park on the corner of Hume Hwy and Muir Rd. We will leave there at 10am and head over the RSPCA Yagoona Shelter to drop off the donations.
Come on your bike or bring your car - you can fit more stuff in that way. No matter what we'd love you to join us for our feel-good Xmas ride.
Even if you can't join us on the day you can still collect items that we can take out to them for you. We have a car leaving from Stanmore at 9am
Please contact us if you would like more details on how to be involved at:
mediaofficer@dykesonbikessydney.org.au
Event by

Organizer:
DOB Sydney Events Page, Dob Sydney
Web Site:
http://www.dykesonbikessydney.org.au/
Email:
mail@rspcansw.org.au