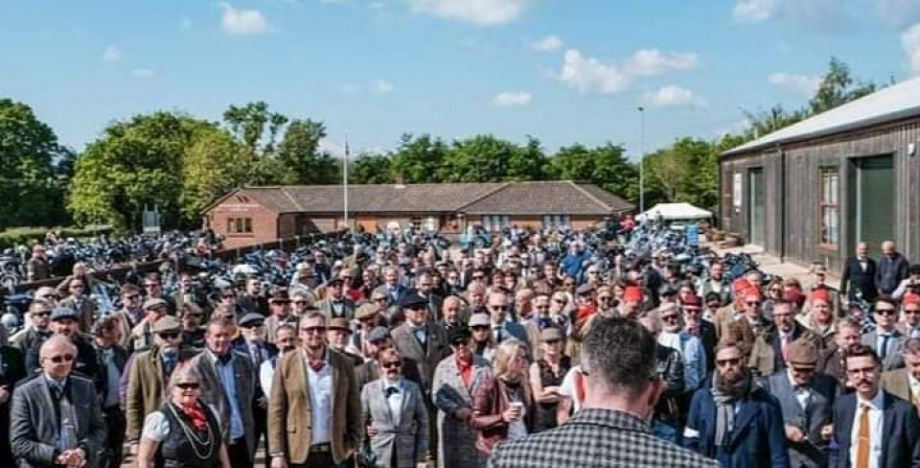 Ride of the Ruperts 2021 - Sussex
Sep 26, 09:00, Sun - 19:00
United Kingdom, England, Horsham
3 Arthur Rd, Horsham RH13 5NQ, UK
Description
We're back!! The long wait is over and we're supporting Whizz-Kidz to raise funds to buy wheelchairs for disabled young people in the UK.
The RotR, now in its 4th year, is a full day out for riders and pillions. With an absolutely essential dapper dress code and a friendly disposition you will be taking part in a very popular biking event with up to 299 other bikes.
You will receive a seriously warm welcome at the Milk Churn café, near Horsham and take in some glorious Sussex scenery during the day. The ride will finish this year with a private party, food and live music at the fabulous B Road Hunting Club near Uckfield - an extremely cool location set in 800 acres of beautiful countryside.
The RotR is deliberately open to ALL, regardless of what you ride!
You MUST be registered to take part in this event. Any unregistered riders will be politely turned away at the gate for legitimate safety reasons.
We seriously advise early registration as available places tend to go very quickly.
Kind regards
Stefano Morrelli
Founder & Organiser RotR
Who's checked in
Going: 0, Interested: 1
See All
Event by
Organizer:
Ride of the Ruperts - Sussex, England.
Web Site:
http://www.milkchurn.shop/