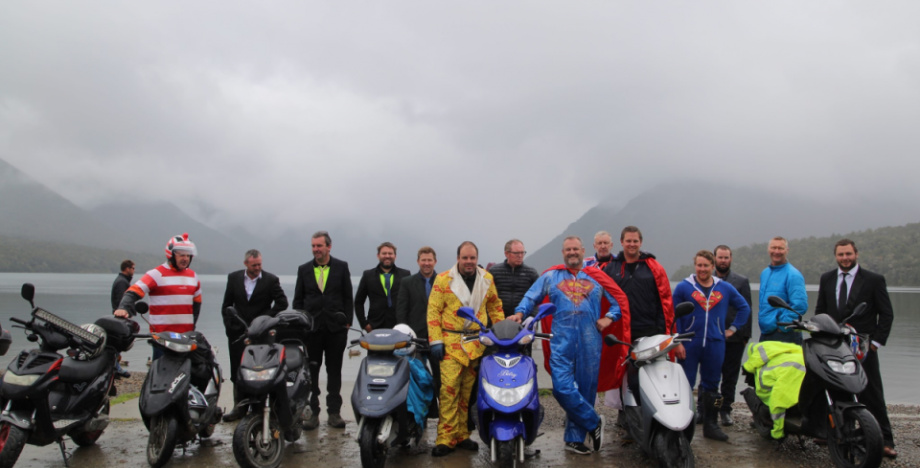 2022 Seals to Eels on Scooter Wheels
Mar 26, 07:30, Sat - 15:00
New Zealand, Nelson, Nelson
108 Muritai Street, Tāhunanui, Nelson 7011, New Zealand
Description
It's back for 2022. Seals to Eels on Scooter Wheels isn't a trail ride for the faint hearted; this ride will take courage, stamina, and a nifty wee 50.
Starting in Tahunanui, we will be riding our 50cc Motor Scooters an estimated distance of 250 kilometres all the way over to Lake Rotoiti and back as a fundraiser for the Nelson Marlborough Rescue Helicopter Trust.
We will be begin the ride to Saint Arnaud via Moutere Highway, Motueka, Ngatimoti, Motueka valley and Korere-tophouse rd for roughly 140km returning via Kerr's hill, 88 Valley, Waimea West to Tahunanui.
Ending in Tahunanui, entrants are strongly encouraged to bring their families along and meet at the Tahuna Sprig for the "aftermath". It is assumed you will be sick of riding the scooter by then and will need a trailer home anyway!!
To register, visit https://sealstoeels.nz/ and then you will be redirected to Givealittle. Then simply make a $50 donation at https://givealittle.co.nz/.../seals-to-eels-on-scooter... and then push Participate to start fundraising.
Entry will be confirmed once you have raised a minimum of $250. So hit up all your friends and family who can't be bothered joining you for a donation to help save lives in the community.
For more information, head to our website: https://sealstoeels.nz
Event by
Web Site:
http://www.sprigandferntaverns.co.nz/taverns/beachroadtahuna.aspx