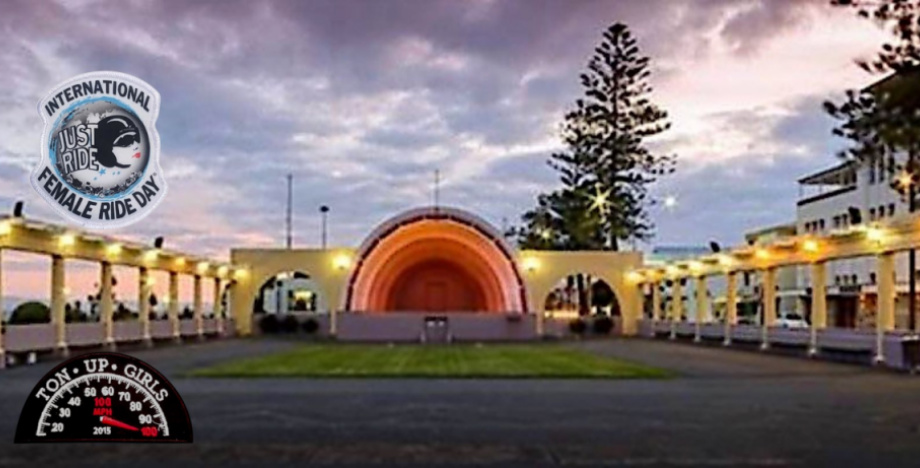 International Female Ride Day 2022
New Zealand, Hawkes Bay, Napier
23 Titoki Crescent, Pirimai, Napier 4112, New Zealand
Description
International Female Ride Day 7th May 2022, hosted by Ton Up Girls / Queens of Speed, Hawkes Bay.
STARTS AT THE SOUND SHELL AND ENDS AT EAST PIER HOTEL AHURIRI.
Please be at the Napier Sound Shell by 10am, to park all the bikes for a photo opportunity with bikes in front of the Colonade, and people on the stage of the Art Deco Sound Shell. There will be Marshalls to guide you. Enter through the arches on the same side of the road. The gate will open at 9.30am.
We have 2 stops on our mystery ride and will have a tail end Charlie to make sure you don't get lost.
The ride will end around 4pm where there is time for you to drop your bike off and head to the EAST PIER HOTEL Events room by around 5.30pm for drinks, sponsored prizegiving and a beautiful buffet dinner and dessert.
DINNER $35 a head includes dessert.
T-Shirts $30 available at a later date.
Please prepay for your meals by messaging us for payment details, as we are limited to around 100 meals.
For things to do in the area please visit www.ahuriri.co.nz
Here are some accommodation links.
TON UP GIRLS are staying at the East Pier Hotel. When booking at East Pier Hotel mention IFRD 2022 for a better price.
https://www.eastpierhotel.co.nz/
https://www.anchorage.net.nz/
https://navigatenapier.co.nz/home
https://thecrownnapier.co.nz/
https://www.harbourview.co.nz
https://bookabach.co.nz/ahuriri
There are many other accommodation options along the marine parade, but the above ones are the closest to the venue.
After dinner we can kick back in the events room and catch up with old and new friends and have a bit of fun.
Event by
Organizer:
TON UP GIRLS New Zealand
Web Site:
https://www.facebook.com/events/155559279896575/