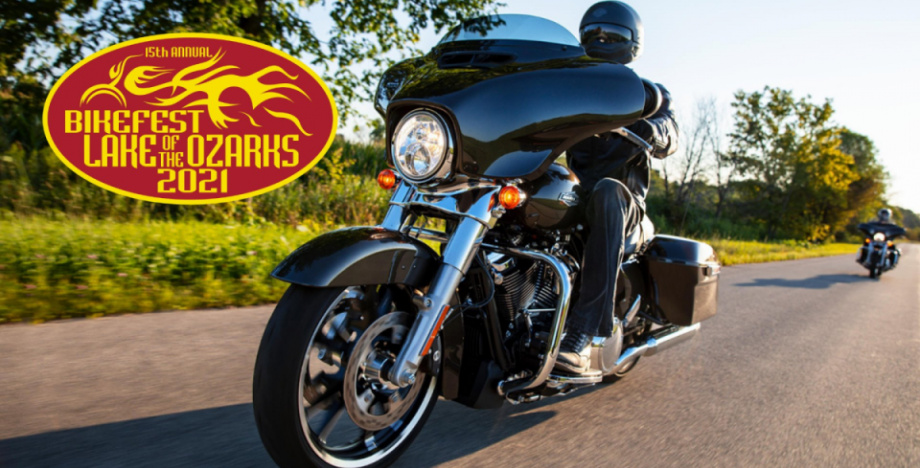 15th Annual Bikefest @ Lake of the Ozarks Harley-Davidson
Sep 15, 09:00, Wed - Sep 19, 16:00
United States, МО, Osage Beach
6482 Osage Beach Pkwy, Osage Beach, MO 65065, USA
Description
BIKEFEST!!!! Do we really need to say more?
Lake of the Ozarks Harley-Davidson provides the ultimate Bikefest experience. Join motorcyclists from all over the United States as they ride to and around the Lake of the Ozarks area for the 15TH ANNUAL Lake of the Ozarks Bikefest.
The area offers scenic rides and views as well as biker-friendly shopping, dining, lodging and camping. For more information about Bikefest participation in the area, visit the event website, LakeBikefest.com.
In addition to all of the things you anticipate finding at Lake of the Ozarks Harley-Davidson you will find a vendor village, beer garden, food, limited edition Bikefest poker chips, Bikefest t-shirts and other event related merchandise!
Stay tuned for more details!!
Want to be a vendor at Lake of the Ozarks Harley-Davidson?
Email bikefest@lotohd.com or fill out a vendor form here: https://lakeoftheozarksharley-davidson.com/bikefest-vending
Who's checked in
Going: 0, Interested: 2
See All
Event by
Organizer:
Lake of the Ozarks Harley-Davidson
Web Site:
http://www.lotohd.com/