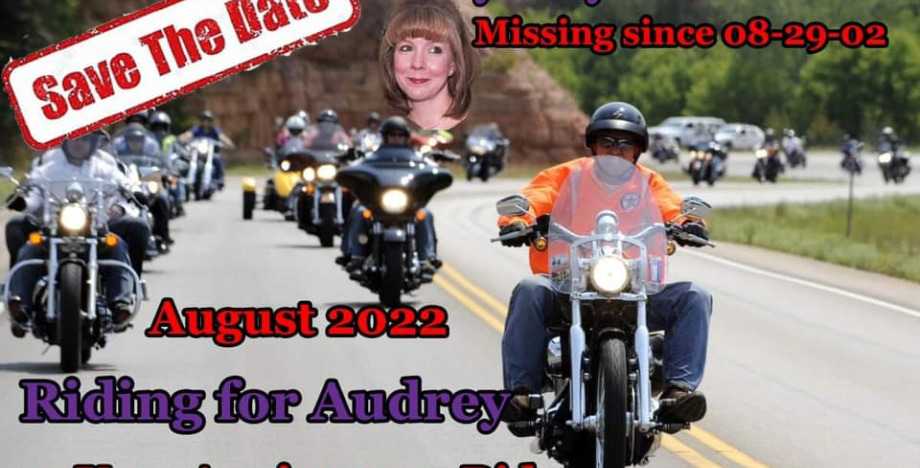 Riding for Audrey ~ Missing Mother of Three
United States, NY, Greenville
92JH+P6 Greenville, NY, USA
Description
SAVE THE DATE & join us to ride in remembrance of our dear friend & missing mother of three, Audrey Mae Turk Herron who disappeared along with her 1996 Jeep Cherokee on August 29th, 2002.
We will be riding and gathering August 27th, 2022... it will be two days shy of the 20 year anniversary of when Audrey went missing.
Proceeds will be donated to the #TheCenterForHope, and organization created by Mary & Doug Lyall, parents to still missing, Suzanne Lyall.
More details to follow and we hope you will SAVE THE DATE & join us.
Event by
Organizer:
"RIDING FOR AUDREY" ....Missing Mother of Three
Web Site:
https://www.facebook.com/events/548753079879752/