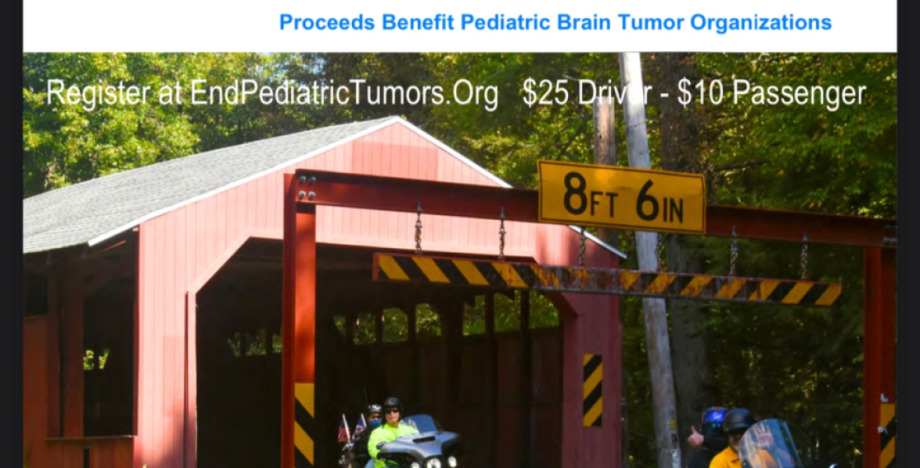 Tires Against Tumors 2023
Sep 24, 08:30, Sun - 13:00
United States, РА, Easton
United States, РА, Easton, Corriere Rd, 2260
Description
Your attendance brings smiles of care and compassion to those affected by brain tumors -especially children. Proceeds benefit Pediatric Brain Tumor Foundation.
This is a police-escorted ride through the Blue Mountains, and includes coffee and bagels for breakfast.
We will have vendors inside and outside; a DJ; tricky trays; coffee and bagels and the American Legion will have food for sale. Come join us for a great day.
Preregister and/or donate at www.endpediatrictumors.org
Who's checked in
Going: 2, Interested: 1
See All
Event by
Organizer:
Events to End Pediatric Tumors
Web Site:
www.endpediatrictumors.org
Email:
eventstoendpediatrictumors@gmail.com