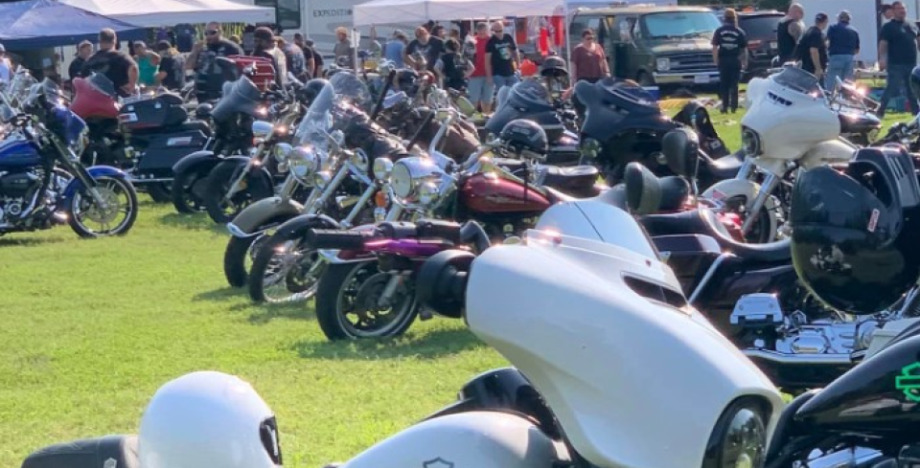 Ocean City Motorcycle SwapMeet 6605 Morris Rd Sept 14-17 during OC Bikefest & Delmarva Bike Week
Sep 14, 10:00, Thu - Sep 17, 19:00
United States, MD, Pittsville
6670 Morris Rd, Pittsville, MD 21850, USA
Description
Like, Share & Tell a Friend...if you cant come send two that can !!
When: Sept 14-179am-6pm
Where: Strawberry Crossroads6605 Morris Rd Pittsville MD 50 Acres conveniently located 3/4 mile off route 50 8 miles east of Perdue Stadium18 miles west of Ocean City
Why: Great food, Good Music, Fun Times
Looking for a hard-to-find cycle part? Find it here!!50 Acre Facility with LITERALLY TONS & TONS OF NEW & USED PARTS at a fraction of new price. not only that but some of our vendors have never sold a single item on the internet,
Parts,Patches,Parts,Food,Parts,Tools, Parts,& other misc stuff I'm forgetting to mention
Hate people who beat their grandma? We do too !! so much in common
$300 door prize Friday 5pm & sat 5pm ..can enter as early as Thursday and is a free entry
Have a garage full of motorcycle parts? Sell it here $$$!!dealer spots 10x30$100 used parts$150 Non-Motorcycle Parts Commercialfor all four days..
...it is actually cheaper to vend and sleep in your spot then it is to stay somewhere else
Advance TicketsCampingVendoruse the link https://jamonproductions.ticketspice.com/ocean-city...
Sponsorship Opportunities or questions call 240-367-7509 or emailinfo@internationalmotorcycleshow.com
https://jamonproductions.ticketspice.com/ocean-city...
Feel Free To Tell A Friend !!
Event by
Web Site:
https://www.facebook.com/events/1713107195752157/