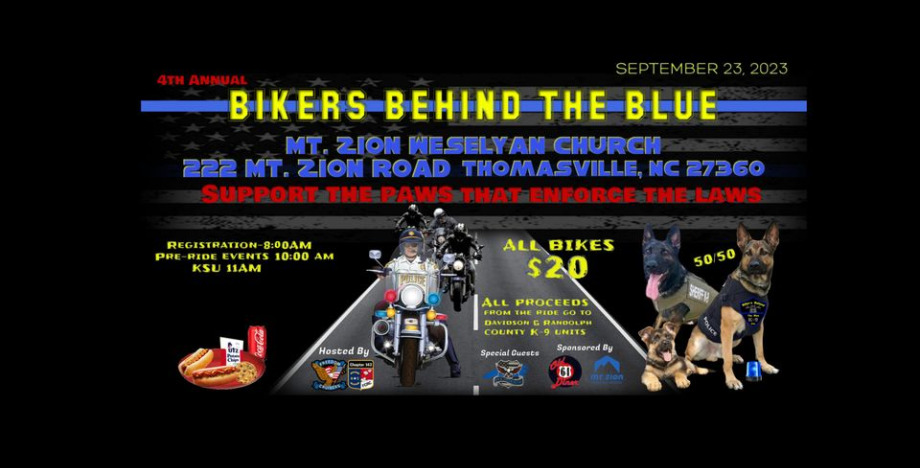 4th Annual Bikers Behind The Blue
United States, NC, Thomasville
222 Mt Zion Church Rd, Thomasville, NC 27360, USA
Description
This will be our 4th year and each year keeps getting better and better. Come out for a 100% escorted ride thru the beautiful countryside. We are riding for the 4 legged officers.
All proceeds from the ride and hotdogs will be divided equally between the Randolph and Davidson county K-9 units.
Registration starts at 8am with pre-ride events starting at 10am. K-9 units from both counties will be onsite to give us demonstrations as well as speakers. Cost is $20 per bike with hotdog plate donations appreciated.
Kick Stand Ups at 11Am for a 60 mile non-stop ride that starts and ends in Thomasville. Hot Dog plates available upon return.
Coming back for the 4th year in a row, our special guests, Back the Blue, NC will be set up onsite. All proceeds from their tent will go to their cause which helps the families of all LEO's in NC who have been killed in the line of duty.Fast Freddie Thompson will be onsite for entertainment.
Let's make this the biggest year yet.
Event by
Web Site:
https://www.facebook.com/events/374353898156112/
Location