DT 2 project restaration, part 2
I/we have restarted on this build since it cooled down.........but................ I had a major setback on October with big get off on a modern off road bike that put me into a wheel chair for about 4 weeks. I am now being able to slowly walk again and get into the garage slowly but surely. It set us back a while.
I started to assemble the front end since it doesn't take a lot of energy. I installed the triple clamps and installed the frame tag I got from DEET on one of the Yamaha sites, he makes great restoration pieces for the old Yamies. I applied it in the exact location it came from the factory as I took pics before stripping it off. It's crooked just like the original.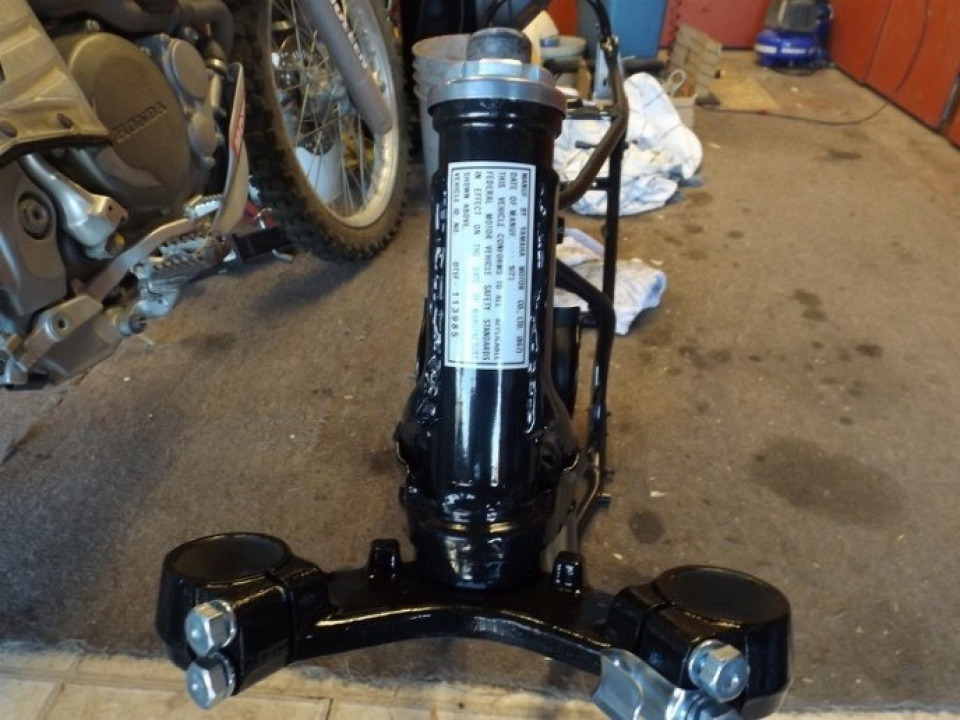 Cleaned up the rest of the parts and installed the ears and forks. We rebuilt the forks with new seals and fluid.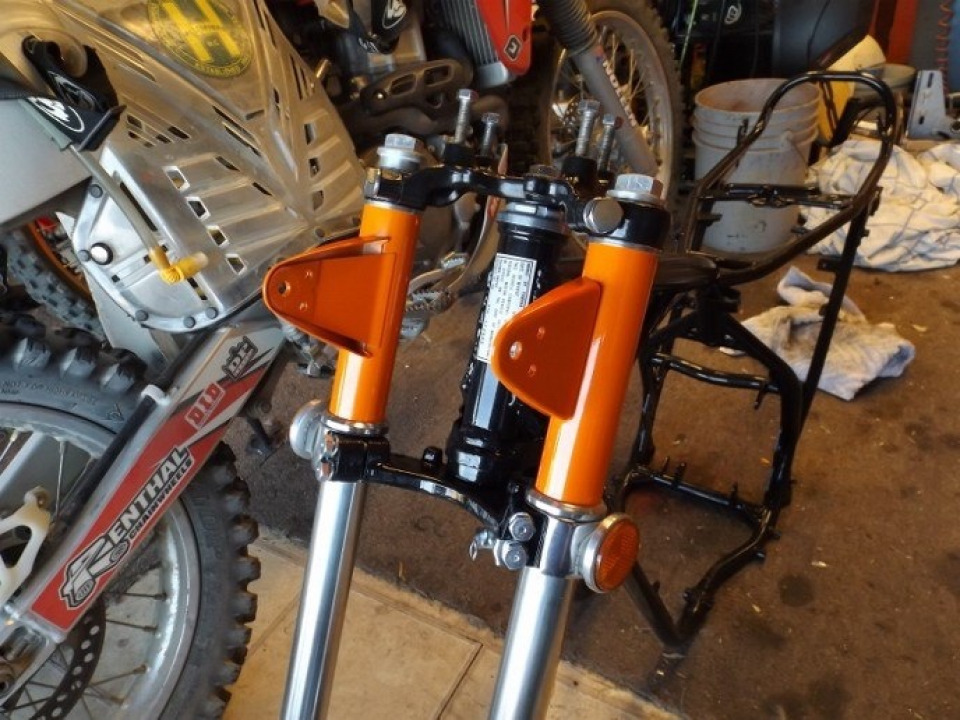 Someone painted the spokes with who knows what. It was tough getting it off.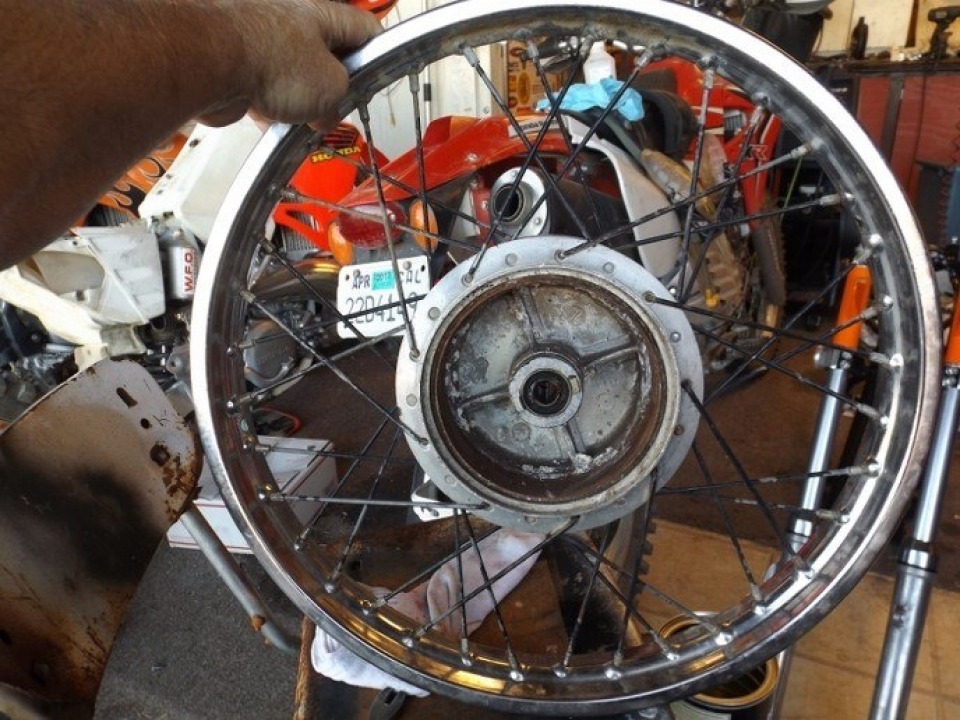 Complete tear down and plated and polished spokes, laced up and trued. Just got the bearings and seals in so I will be doing that this weekend.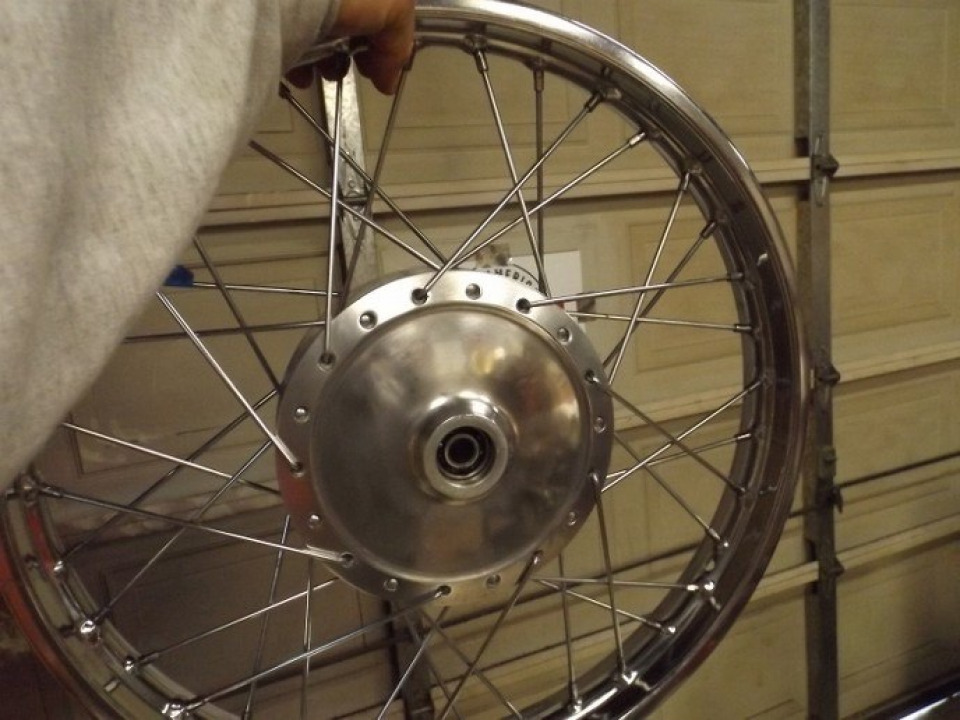 0


Follow
1.5K