In the 1980s, Lamborghini belonged to the French businessman Patrick Mimran. Under his leadership, the company briefly produced non-automotive products.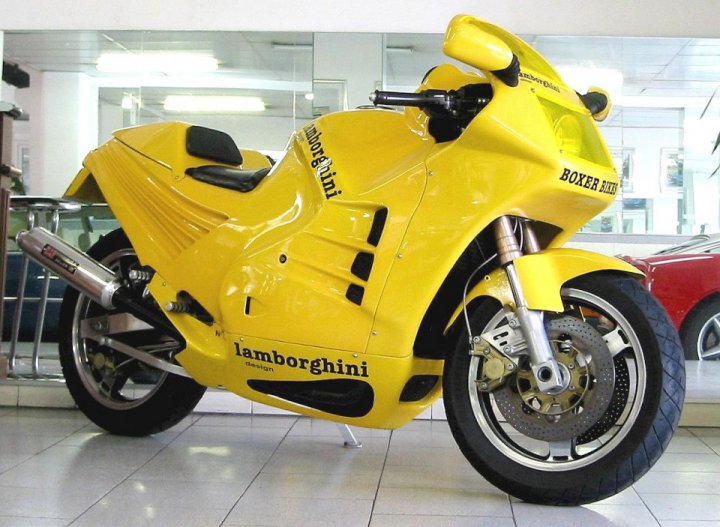 Lamborghini Design 90 is a motorcycle, released in 1986 in cooperation with Boxer Bikes (today known under the brand name Boxer Design). The Toulouse manufacturer has created six conceptual motorcycles based on Kawasaki motors of different engine capacity. The power unit was installed in an aluminum frame designed by Claude Fior. The fairing is made of fiberglass.
Lamborghini and Boxer took about 50 orders at a price of $13,500 for each bike, but the project failed, as in 1987 Patrick sold the Italian brand to the American company Chrysler.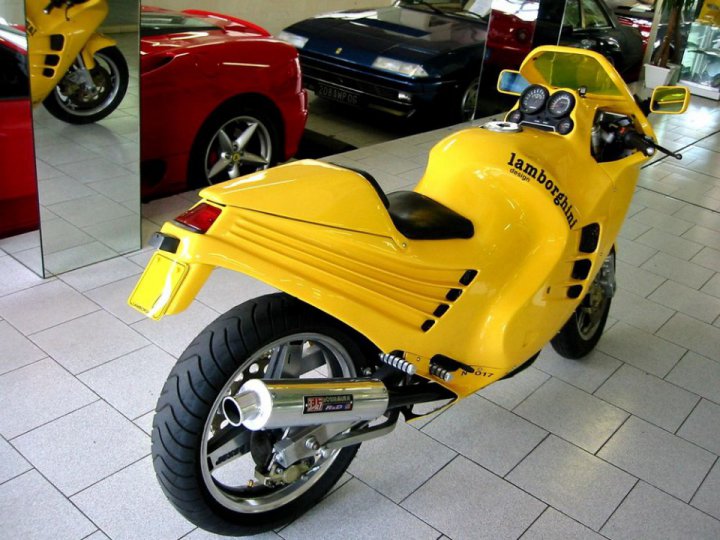 The photo shows the Lamborghini Design 90 under the number "2". Last week it was almost sold at the auction in the UK. The price started from £42,500, and it was planned to earn from £85,000 to 90,000. Equipped with a 997-cc Kawasaki engine, the bike's mileage was only 4,500 miles.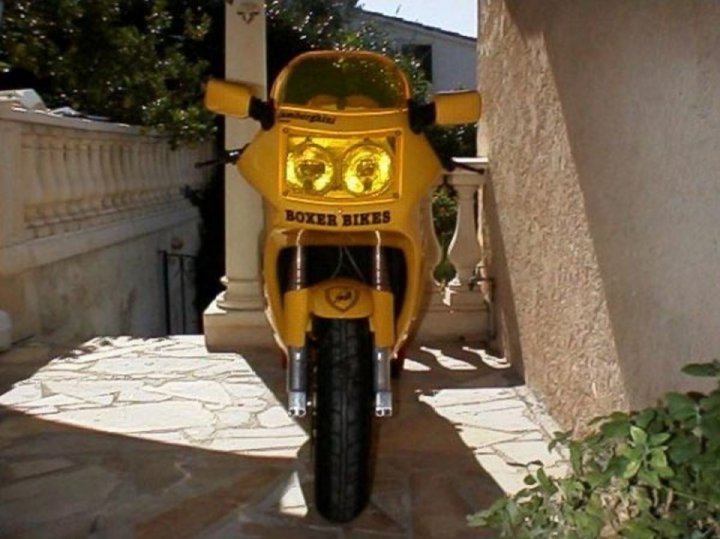 To the shareholders' great disappointment, the buyer did not make a deposit, so Lamborghini Design 90 was not sold.