Dani Pedrosa has officially confirmed that he will retire from MotoGP at the end of the season.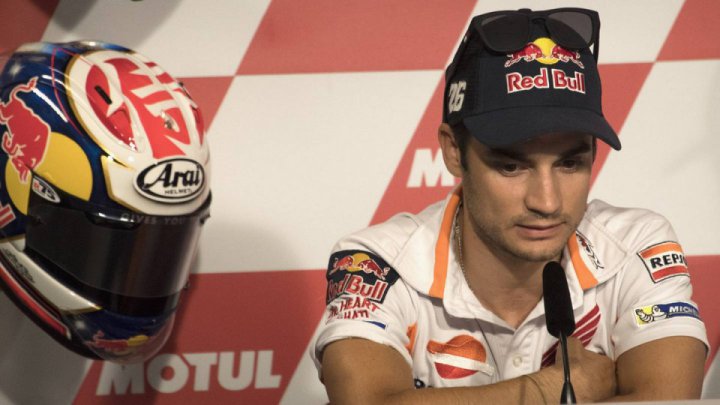 The 32-year-old is to be replaced at Repsol Honda by Jorge Lorenzo next year and, rather than join a satellite team - Pedrosa had been linked with the new SIC Petronas Yamaha project - the Spaniard has decided to end his career at Valencia in November.
Having delayed a decision on his future in Catalunya and Assen, Pedrosa announced his plans on the eve of this weekend's German round:

"Next year I will not compete in the championship. I will finish my career in MotoGP this season.

"This is a decision I've been thinking about for a long time and it's a very hard decision because this is the sport I love.

"But despite having good opportunities to keep racing, I feel like I don't live racing with such an intensity as before and I now have different priorities in my life.

"I would like to express how fortunate I feel to have had this opportunity.

"It's been an amazing life to be racing for such an important team and in front of all the fans.

"So I can say I achieved way more than I expected and I'm very proud of everything I've done in the sport.

"I fulfilled my dream of becoming a racer and that is something I didn't expect as a kid watching on TV.

"Thanks to everybody who has helped me and now it's time to start a new chapter."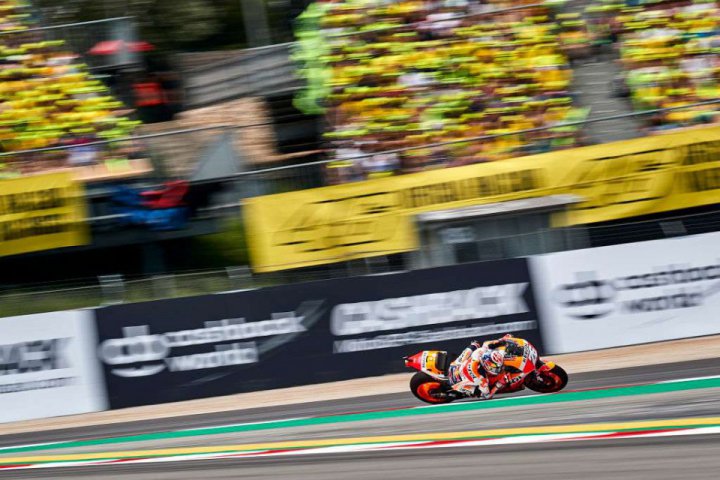 Dorna CEO Carmelo Ezpeleta revealed that Pedrosa will be made an official MotoGP Legend during his final grand prix at Valencia in November.

"I think it's a small contribution from the championship, for what he has been doing throughout his career," Ezpeleta said.

"It has been a big pleasure, as Dorna CEO and a friend of Dani, to share with him all these years and I hope he will continue with us, doing other things.

"The decision he has made, is a very honest and loyal decision. He had - in the last discussions [about joining SIC/Yamaha] - everything to continue. But being honest with himself, he has decided to retire. Not all people would do the same.

"I want to tell him again, thank-you and thank-you for the example you have given to us."

The emotion of the moment began to show when Pedrosa was asked to select a stand-out memory from his career:

"Fortunately many… For sure one moment I remember well is when I started racing in Jarama. I was very small and I didn't imagine when so many riders were there that I was going to be picked.

"So from that moment to here is amazing."

Asked about his thoughts since Barcelona - when he had lost the Repsol Honda ride, but then delayed his 2019 decision due to an opportunity to join the new satellite Yamaha team emerged - Pedrosa explained:

"Like I said in Barcelona, I had the feelings and more-or-less a clear idea of what my final decision would be.

"But new opportunities show up and you never have to close the door in that way.

"It's always better to take these decisions with time and with your people, family, and think a bit longer.

"But finally the feeling is the feeling."

He added: "[The Yamaha ride] was a great chance. It's just my feeling, my way of approaching life and racing and being honest with myself.

"This was the decision.

"What led to the decision was the intensity of the races. You have to live the races to the limit and I had to give everything that I had.

"Being realistic this [retirement] is the direction I have to take.

"I gave everything I had on the track as well as off it and it's simply this; I'm a rider that gave my best."

Picked out by Alberto Puig for future stardom, Pedrosa has been a Honda rider since his 125cc grand prix debut, in 2001.

After winning 125cc (2003) and 250cc titles (2004, 2005), the Spaniard joined MotoGP with Repsol Honda in 2006.

Pedrosa has claimed 31 victories but also been frequently injured, contributing to the unwelcome statistic of most successful rider never to win the premier-class title.

Instead, Pedrosa - who at 160cm and 51kg is the smallest rider on the grid - finished championship runner-up in 2007, 2010 and 2012.

One of Pedrosa's remaining targets will be to extend his record of at least one race win a season, since 2002.

His best result so far this year is a fifth place in France and Catalunya, having recovered from a wrist fracture at round two in Argentina.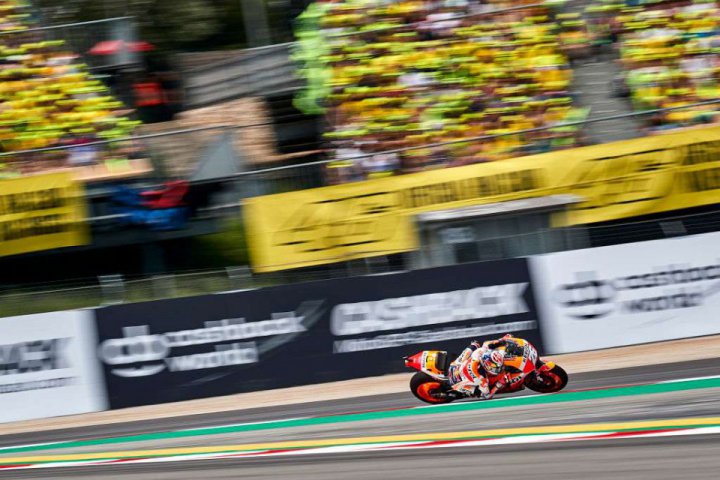 Pedrosa has been team-mate to Marc Marquez since 2013. The reigning four-time MotoGP champion currently leads this year's standings by 41-points heading into Sachsenring.

With Pedrosa removing himself from contention at the SIC Yamaha team, Alvaro Bautista (whose Angel Nieto squad is providing grid places for the new Malaysian entry) is among those being mentioned for the final 2019 M1 seat.

Franco Morbidelli is thought to have secured the other SIC ride. However it is yet to be officially confirmed and the Italian said on Thursday 'nothing is 100%'.

Despite hanging up his leathers, Pedrosa may still be in the paddock next season.

"It's difficult for me to answer completely at this moment, but of course I would like to [be here in some other capacity] because this is the sport I love.

"I've been here since I was 15 years old. So I know a lot about it and I think in some ways I can still do some things, yes."

With a wave, Pedrosa then left the press conference to a round of applause from the media, team members, officials, friends and family present.

Pedrosa will start his final eleven races as a MotoGP rider when free practice at the Sachsenring begins on Friday morning.
Credit:crash.net