It's always hard to draw our attention, when hundreds or even thousands of motorcycles are listed for sale every day worldwide, but when that bike is one of the rarest (less than 130 ever made), well, you have our attention.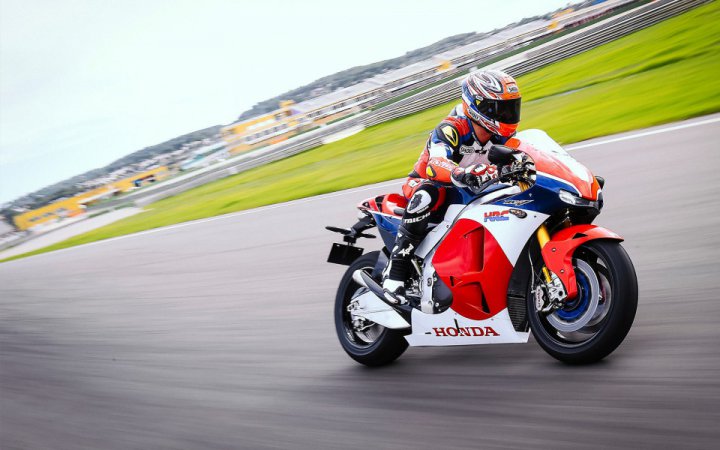 Honda RC213V-S is the street-legal version of the MotoGP bike (Honda RC213V), which helped, for example, Dani Pedrosa and Marc Márquez to take places on the MotoGP podium constantly. So basically, it's the MotoGP bike you could briefly buy for the road from Honda (with namely mirrors and lights to make it legal).
The RC is powered by a 1,000cc, liquid-cooled, 4-stroke, DOHC, 4-valve, V4 engine, wears HRC livery. Also the bike is fitted with Brembo brakes, Öhlins gas fork, magnesium wheels, keyless ignition, and high-end performance chassis. The starting price was insanely huge - $184,000 – but the limited-production model sold like hot cakes. Demand has exceeded supply. With only 213 units built, Honda received 220 orders. It means, 220 people, who wanted to become as unique on the streets as possible.
It's known, that one England dealer listed the bike for sale on eBay for the modest price of $290,000—about $100,000 more than the original price.